Current value of sbd: $2.24
this is dip with -9.94% in btc pair value
This pattern is leading to the dip value of $1 again!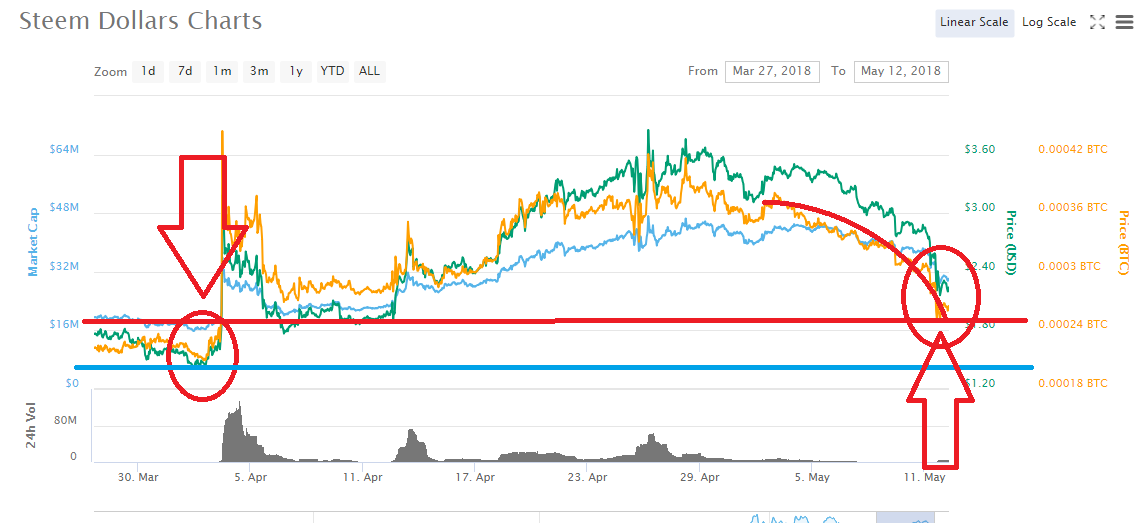 around of April first, sbd hit the most dip value of the year $1.42 each
thats 0.00021 btc
although there is still a huge resistance at 0.00025, still it moves to that direction,
If a side ways continues in downtrend position, it may reach the $1 value of steem!
Buying back of steem is not recommended ATM!