The sharks are here!
Hello steemian, have you ever worked so hard on a post only to have very few eyes see it? Well, its true that in this platform, many good writings, pictures and talents goes down unnoticed.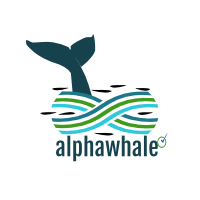 @alphawhale is a vountary initiative which is directed towards hunting for quality posts, to upvote and resteem to a wider audience.
@alphawhale does not request that you make payment in SP, or in SBD or of any form. Except this is done voluntarily in support of the initiative.
However, @alphawhale depends on steem (SP) availabilty to upvote and promote post.
To therefore get SP, @alphawhale depends on upvotes on resteem post.
@alphawhale also depends on its followers.
@alphawhale only resteems and upvotes posts considered to be of high quality:
Informative
Educative
Entertaining
Original
Must contain good quality photograph(s)
pictures must be detailed
Note: @alphawhale relies on your upvotes on resteem post to function. To attract quick attention on your blog/posts, participate on Upvotes on resteem post.
If you follow @alphawhale, you have been followed.
Every steemian who follows @alphawhale is known as Shark and stands a chance of having his or her good Post featured in salt water.
To enable the initiative to survive, please resteem this post to a larger number of audience.
Follow @alphawhale to get your best post upvoted and resteem free.
Rule the steem
For inquiry or support: [email protected]