As we know that Steemit is an incentivized blockchain based social media platform that rewards users monetarily for participating on the platform. It means you can make lots of money here. Steemit user can make money here by posting blog and making comment.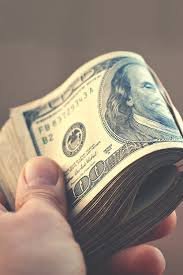 This blog is going to help you to understand 3 new tips to make some serious money on Steemit's platform.
1 ) The first and obvious way is commenting on others post or blog. This is the most easiest way to earn steem money but 90 % comment didn't get any up vote. So, here is the easy way
A. Post appropriate comment related to the blog.
B. Sometime humorous comment also generate steem money.
C. Your comment mustn't be too long.
D. Remember to use emoji and other stickers in your comment for easily recognisable of your comment.
2 ) If you like writing articles, but don't think you can build up a following very easily. then you should consider writing articles for other people. There are users on the Steemit platform with a lot of STEEM Power to play with, but have very little content to dish out to their followers. One of the best example is ADSACTLY.

3 ) Third and most important tip is don't lose your hope. Don't give up . Try and try again until success.
Don't forgot to follow @Alienbeing55 and resteem this post if you like this . Your up vote motivate us .
Wishing you good day and all the best .
@Alienbeing55