Pre-Munich Steem Meetup - visit of other Steemians / Besuch von andere Steemianer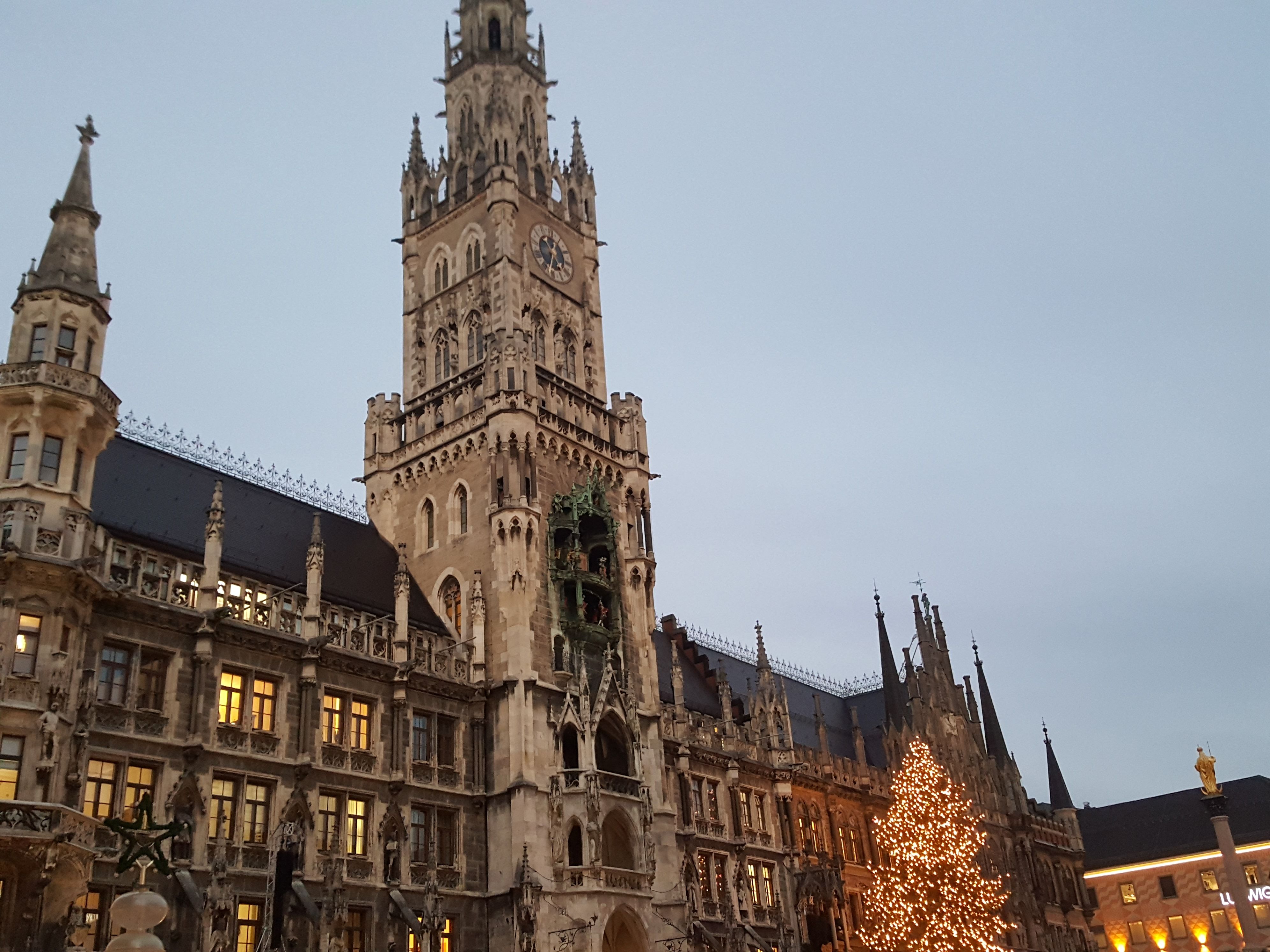 Yesterday we had the monthly STEEM Meetup in Munich. A few days ago I asked spontaneously on steemit.chat
@theaustrianguy
if he likes to join us. The distance is not so big between Munich and Salzburg and could be done by the friendly medicine student.
He also thought the idea was quite good and the commitment came quickly. Was pleasantly surprised by the quick positive response.
I'm on vacation and so we could meet at 16.00 clock. Because
@theaustrianguy
has never been to Munich, we walked to Marienplatz where the world-famous town hall is located.
Gestern hatten wir wieder STEEM Meetup Stammtisch in München. Vor ein paar Tage fragte ich spontan auf steemit.chat den
@theaustrianguy
ob er mit dabei sein mag. Die Entfernung ist nicht so groß zwischen München und Salzburg und konnte für den freundlichen Medizin Student machbar sein.
Die Idee fand er auch ganz gut und die zusage kam schnell. War positiv überrascht von der Zusage.
Ich bin in Urlaub und so konnten wir uns um 16.00 Uhr treffen. Weil
@theaustrianguy
noch nie in München war, spazierten wir bis zum Marienplatz wo das weltberühmte Rathaus liegt.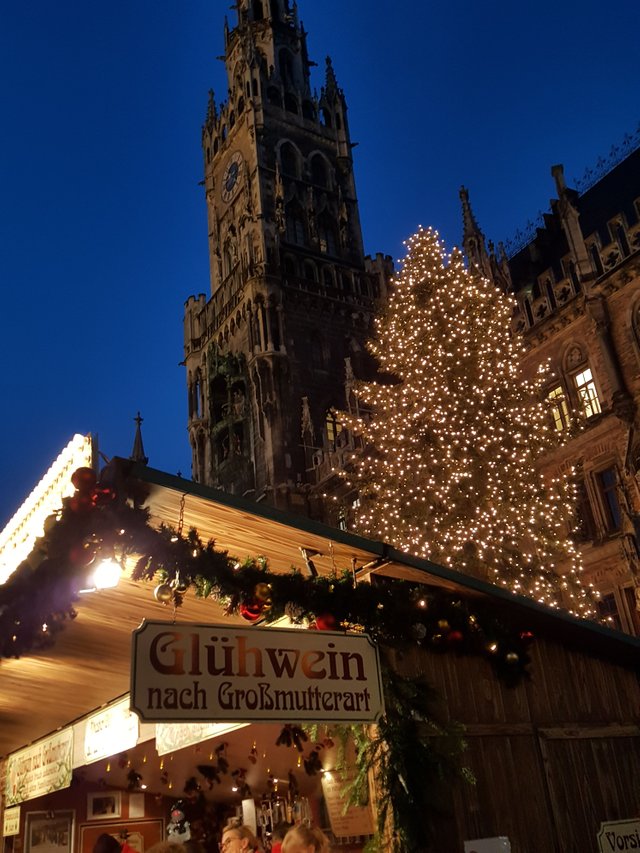 Because it is December, the Christmas market was not missing. It is a must to visit the Christmas market if you live in Germany or Austria. It just belongs to tradition.

And what do you do at a Christmas market? Of course you drink a mulled wine. We each took one that was done the grandma way.


Weil es Dezember ist, hat der Weihnachtsmarkt auch nicht gefehlt. Es ist ein muss, den Weihnachtsmarkt zu besuchen wenn mann in Deutschland oder Österreich lebt. Gehört einfach zu Tradition.

Und was macht man auf einem Weihnachtsmarkt? Natürlich trinkt man ein Glühwein. Wir nahmen jeweils eins nach Großmutterart.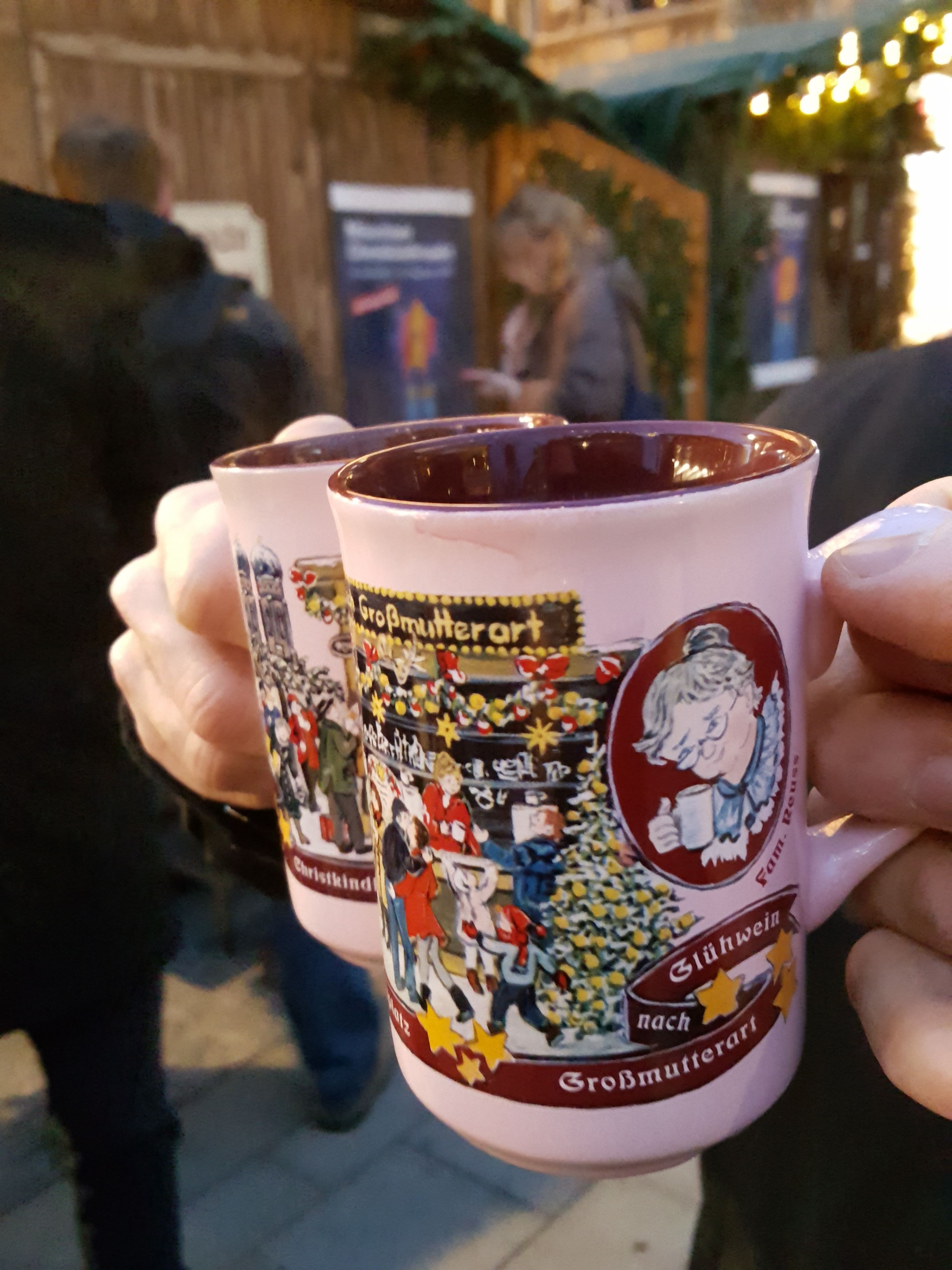 Cheers!


Prost!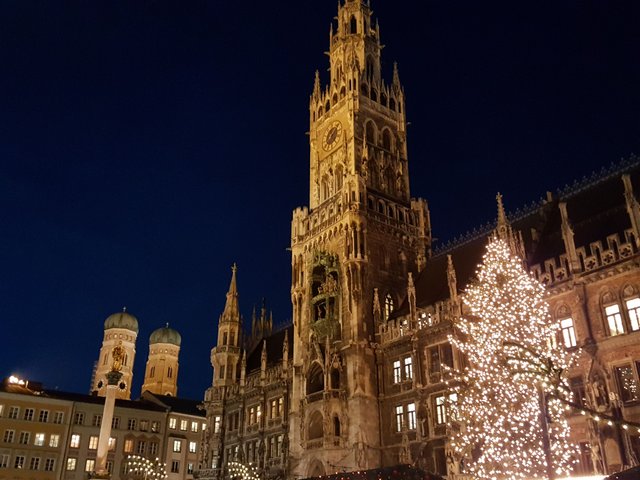 Because of the exciting discussion about Steemit, growth potential, why we do what we do, we did not realize that it was getting dark and we did not want to miss the STEEM Meetup, we would have to start going and we left the Christmas market.


Wegen der spannenden Diskussion über Steemit, Wachstumspotential, warum wir machen was wir machen hatten wir nicht gemerkt das es dunkel wurde und wir wollten das STEEM Stammtisch nicht verpassen, müssten wir uns auf dem Weg machen.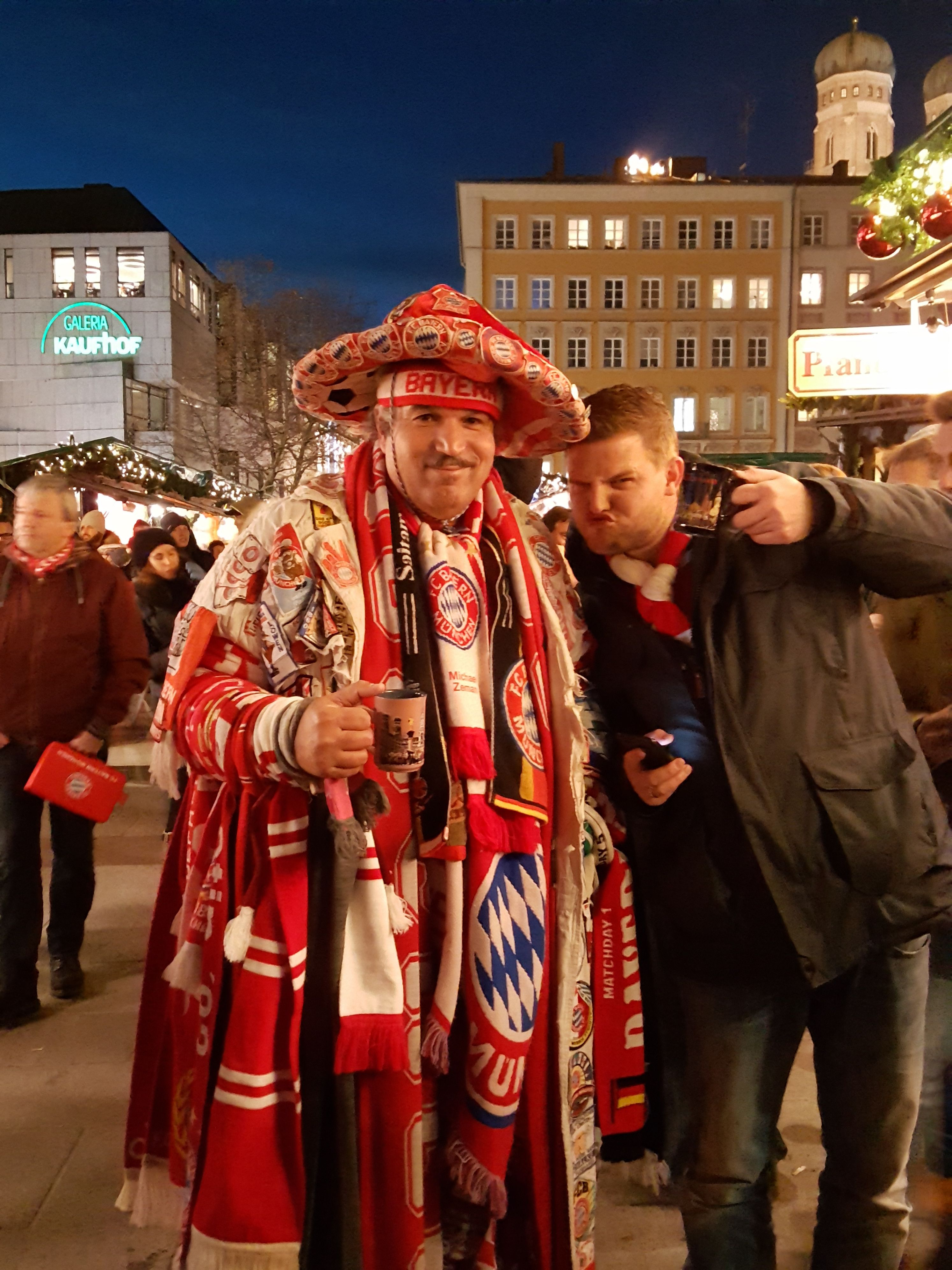 This gentleman showed us clearly who was playing and in which city we are.


Der Herr hat uns nochmals klar gemacht wer gespielt hat und in welcher Stadt wir waren.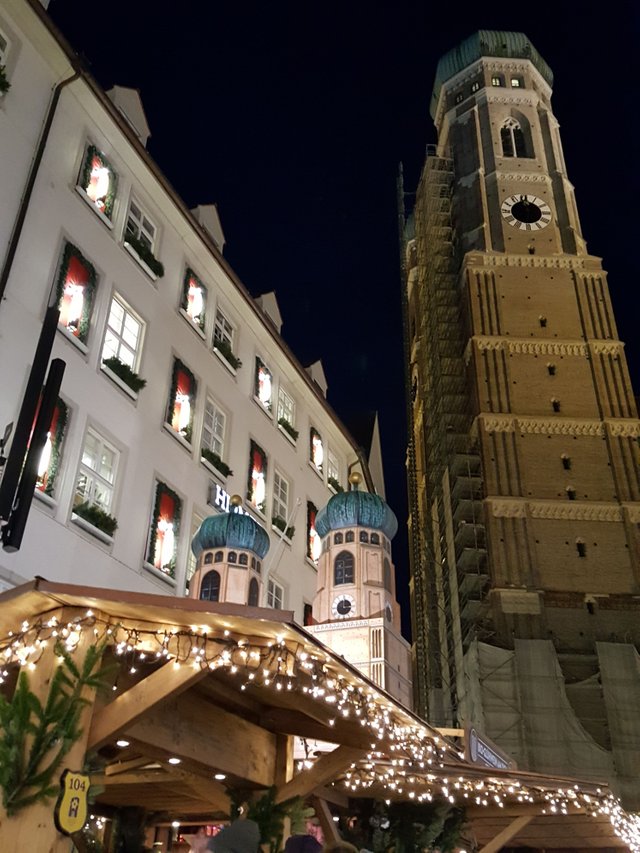 On the road we have seen the small and the big Frauenkirche.


Wir sahen auf dem Weg die kleine und große Frauenkirche.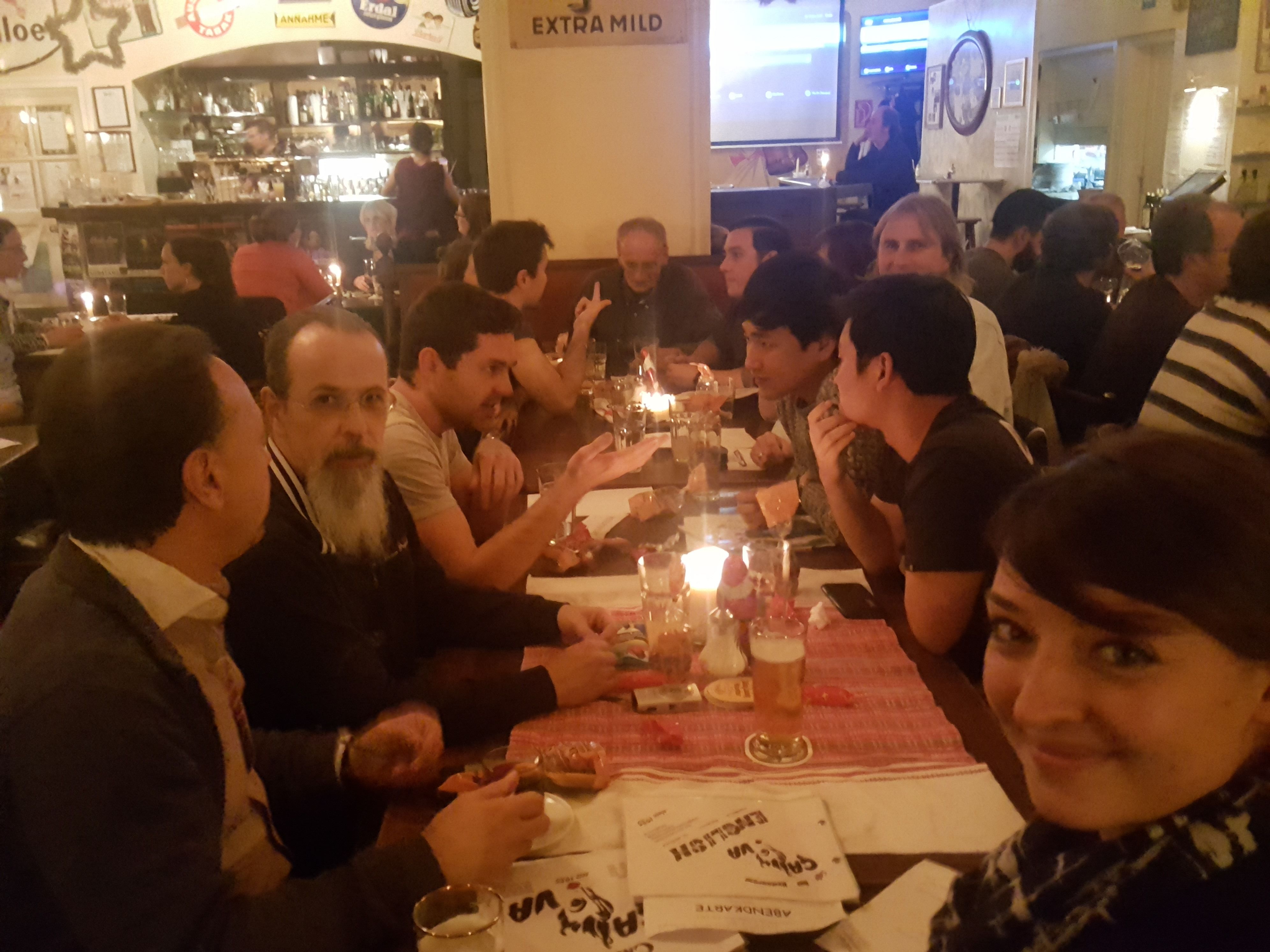 The STEEM Stammtisch was full again. There were also other travelers, as the
@reiseamateur
who came from Graz traveled only for the meeting. Respect! I can mention the Steemians from Korea -
@brianyang0912
and Australia -
@peterkkim96
, who are studying in Munich. It was a very good evening which showed me that Steem connects people!
Thank you
@theaustrianguy
for the great conversation!
Das STEEM Stammtisch war sehr gut besetzt. Es waren auch andere reisende dabei, wie der
@reiseamateur
der von Graz nur für das Treffen gereist ist. Respekt! Ich kann noch die Steemians aus Korea -
@brianyang0912
und Australien -
@peterkkim96
erwähnen die in München studieren und auch dabei waren. Es war ein sehr gutes Abend das zumindest mir gezeigt hat das Steem verbindet Leute!
Danke
@theaustrianguy
für das super Gespräch!