Most people probably have heard of @steembasicincome, a service that aims to provide a basic income to steemians by upvoting all their posts, and the upvotes are bigger the more shares the steemian has. It costs 1 STEEM to get a share, and the way to join is by sponsoring another person, then both you and the person you sponsored get a share. Because of this, there are many contests whose prizes are Steembasicincome shares (it means both the winner and the person hosting the contest get a share!). However, one downside of SBI is that, since their processes still aren't fully automated and they have thousands of members to handle, it may take several days for the value of their upvotes on our posts to increase after we get new shares.
Meet Incinboost, the New Upvote Service on the Block!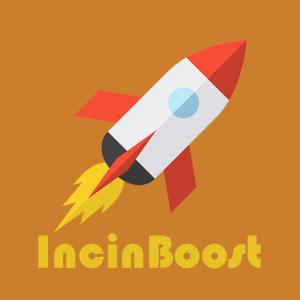 Image source: the logo in the IncinBoost's introduction post
A few days ago, I came across @incinboost. It aims to provide upvotes for life similar to SBI. Some differences are that they will have limited spots for new members each month - with more opening up according to their SP growth -, and will rely on established autovoter services like @steemdunk. Less members means it's easier for them to give support and provide quicker shares processing, and reliance on established autovoter services means less operational costs compared to running their own servers. Check out their intro post and the comments for numbers and to see how they plan to keep the system sustainable.
Like in SBI, each share costs 1 STEEM, and to join you have to sponsor another person. However, IncinBoost aims to have each share's upvote be worth double of an SBI share's upvote (for example, paying 10 STEEM for 10 IncinBoost shares would provide upvotes worth the equivalent of 20 SBI shares).
Another difference is that every member is required to have at least 5 shares to be able to receive IncinBoost upvotes. This might look like a disadvantage, but it's actually one of the measures to keep their number of members in check, along with the monthly spots.
The service is still in its beginning, and I'm interested to see how it goes. The 5 STEEM entry barrier may make it harder to join, especially to small users who don't have much STEEM to be able to sponsor others. Ah well, let's wait until people begin contests with Incinboost share prizes too!