Officially Introducing airhawk-exchange self-assist web-page
Hello and welcome to another beautiful month February, today being the 1st of February, we saw it fit to officially introduce airhwak exchange webpage.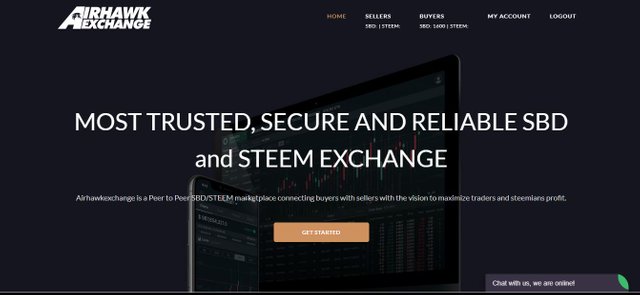 Login Airhwakexchange website
---
Hello beautiful people and wonderful steemians. This is @dreamchasser
I'm here to give you an update on our exchange platform @airhawk-exchange airhawk-exchange, which was built on telegram and launched it's website today. As many of you now know and as introduced in our post Airhawk-project SDB/STEEM Exchange; Adding value to Steemits communities , the purpose for which the platform was started, I am happy to bring to you a review of the activities on-goings with the platform from the time of announcement.
We are glad to say that we have recorded a significant progress in the affairs of the exchange with majority of our plans coming to fruition, with the launch of our website AIRHAWK-EXCHANGE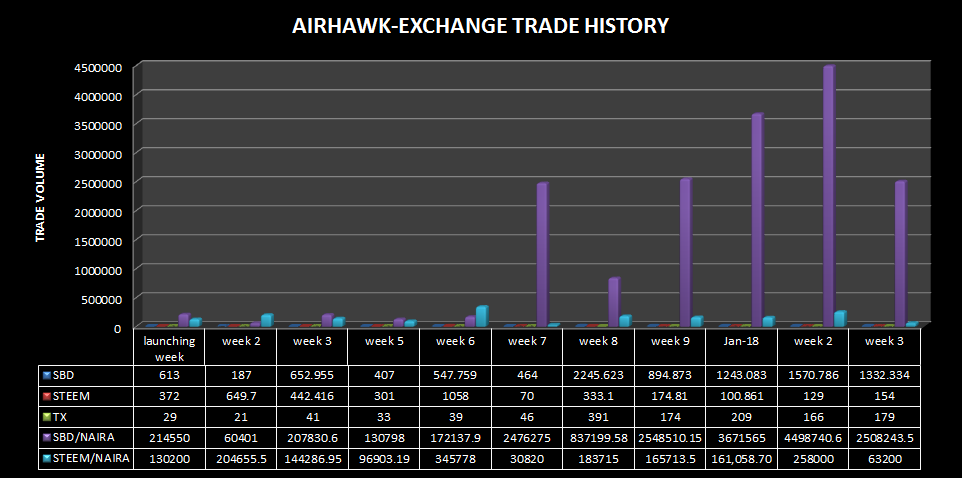 Trust
In the introductory post, we talked about trust being a factor for which you can choose to deal with us. We are happy to say that we have built much trust such that sellers now feel very free to send their assets to @airhawk-project even before the deal is established. This is as a result of previous transactions which have experienced successful executions.
---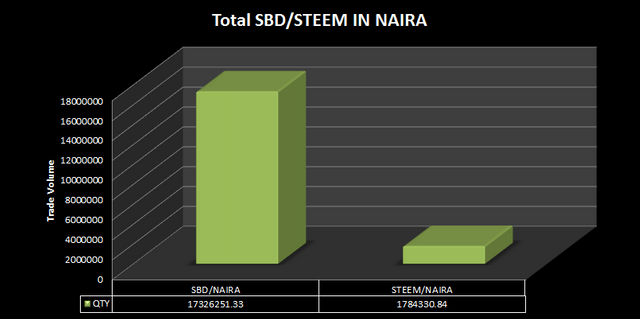 ---
As a result of the above, we have experienced an increase in the number of participants in the group as airhawk-exchange now serves as the main; if not the only hub for quick exchange of sbd/steem to fiat (local currency).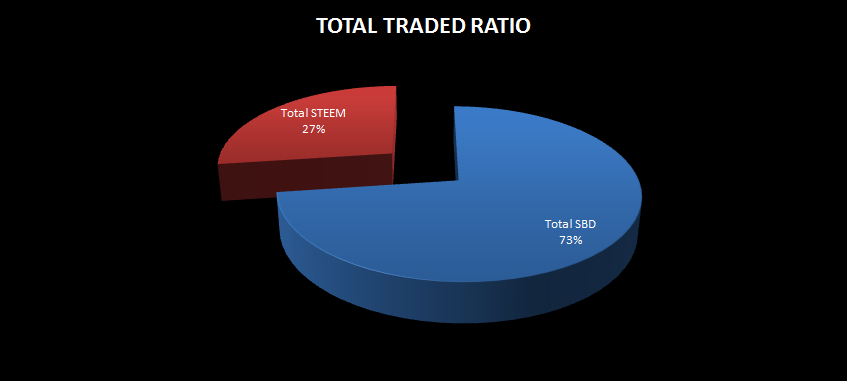 We are envisaging a spike in this number of buyers especially with the unending spike in the transaction charges taken for bitcoin transactions most recently.
This dream is what we have already seen materializing and as we can now start using the website which may spike the prices of these assets (a big dream that is). This is to say we are looking forward to many steemians who wish to exchange their SBD/steem that they are welcome and we have been waiting for those SBDs and steem even before they earn them.
Visit Us in telegram
---
---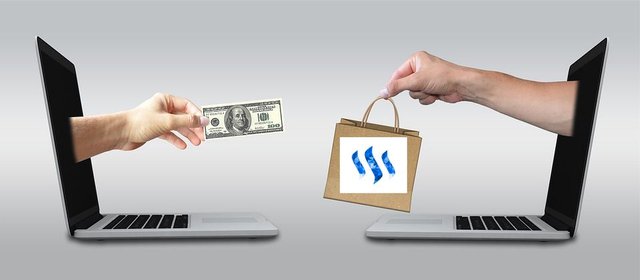 Image Source
So, we have been working on this for quite some time now, a way to better help the masses and fasten transaction rate between buyers and sellers.
We at team airhawk been having a lot of transactions going on via our official telegram channel and exchange room to be certain, although we might have experience some challenges but still we moved forward and try to make transactions easier as possible.
If you are yet to fully understand what airhawk exchange does, we help to facilitate transactions between sellers and buyer, us being a middleman escrow.
Steem or sbd is sent to our escrow account @airhawk-exchange and a transaction is initiated between buyer and seller, the price is given and a agreement is done, upon paying the seller in fiat, the seller signals the escrow to release fund to buyer.
Easy right?
---
But let's take it a little further
A situation, where a price as already been put in place by any party and a buy order already made, all you must do is confirm and send the desired amount and your money will be sent to you instantly, no need for confirmation, a 24/7 customer service ready to assist when the need be and a fast and secure page.
With this it saves you time for arguing about a price, it removes any room for a change in price to either favor the seller and buyer instantly, and it removes all form of monopoly from the market, as we have many buyers already available and a buy order has been placed.
HOW AIRHAWK-EXCHANGE WORKS
---
At Airhawkexchange, you can buy/sell STEEM/SBD directly to other people. This is called P2P (peer to peer) payment network.
LOG-IN AND REGISTER ON AIRHAWK-EXCHANGE
Go to https://airhawkexchange.com/ put your e-mail and click on submit.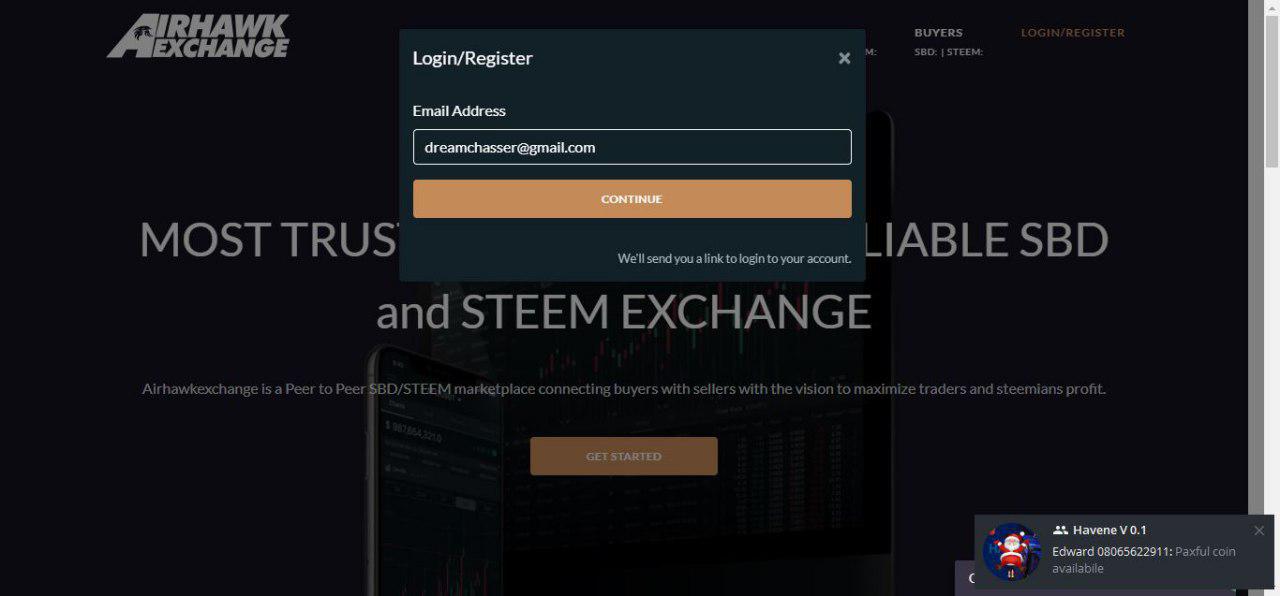 Check your mail for airhawkexchange notification and click on the dashboard link sent to you.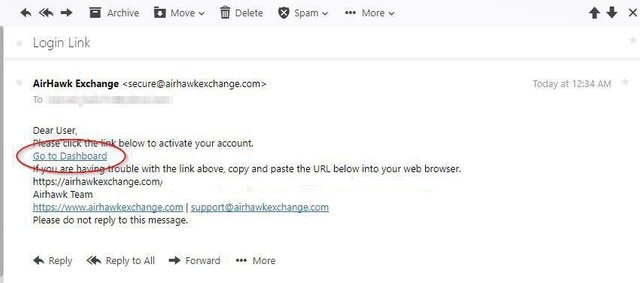 On your dashboard, you will have to fill a verification form. Fill in your correct information's and provide a valid identity document. E.g. international passport, driver's license, voters card or a national ID.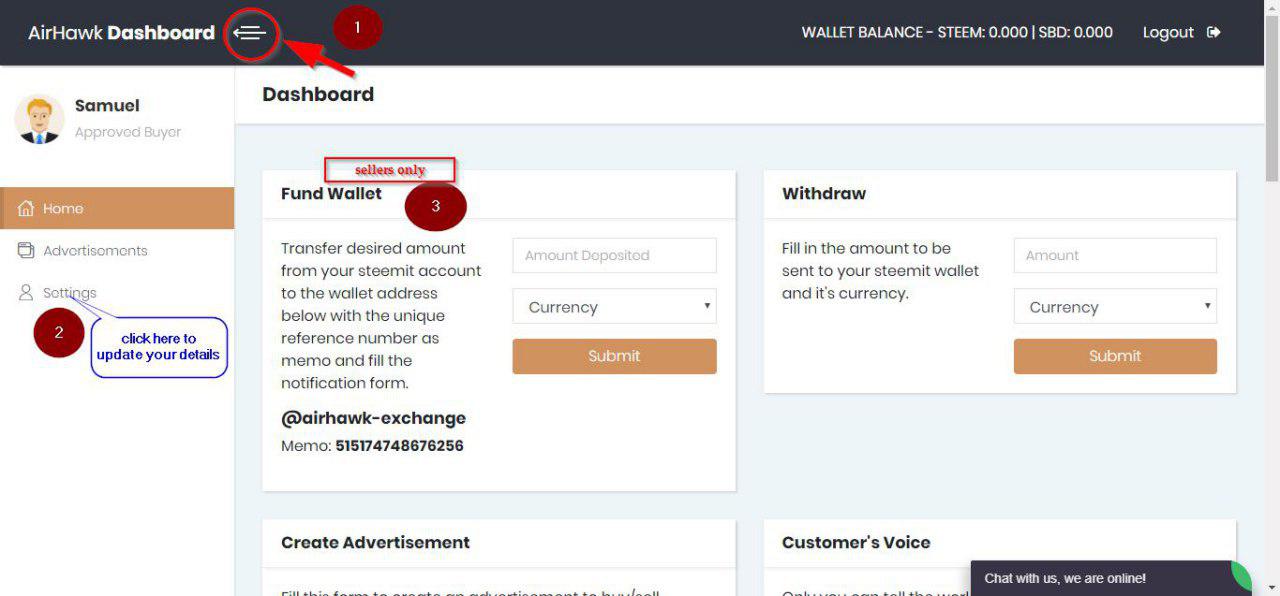 Click on submit and wait for your document to be approved by airhawk exchange.
BUYING STEEM/SBD
---
Login to your airhawkexchange account, on the top right menu you will see BUYERS/SELLERS click on sellers. Below are the rate at which sellers are willing to sell their STEEM/SBD to the buyers.
Once you find a deal you like, start a trade with the seller by clicking on BUY.
Type the quantity of STEEM/SBD you want to buy.
The seller bank details will appear with the sum you are to pay.
Once payment is made and verified by the seller, STEEM/SBD will be released to your wallet.
Transaction fee - a buyer is charge 0.015 on every trade.
SELLING STEEM/SBD
---
Login to your airhawk exchange account and click my account
Transfer desirable amount of STEEM/SBD you want to sell to @airhawk-exchange steemit account from your steemit wallet with the unique memo generated on your dashboard.
complete the fund your wallet form with the same amount of STEEM/SBD you transfered to airhawk-exchange.
Once transfer is confirmed on airhawk-exchange, STEEM/SBD will reflect on your airhawkexchange wallet for you to place a sell order.
To sell, create an advertisement, click on sell, the ratio(amount you are willing to sell 1STEEM/SBD) and the quantity you want to sell then submit.
Sellers can now check for their advertisement on the sell trades homepage.
Once there is a buyer, sellers get a notification via e-mail.
Immediately sellers confirmed the buyer's payment, and the seller click on verified STEEM/SBD will be released to the buyer.
HOW TO CANCEL A SELL/BUY ORDER
---
Login to your airhawkexchange account, click on the drop down on the top left corner.
Click on advertisement and disable whichever ads you desire to.
---
@airhawk-exchange come join us today for safe and secure transaction.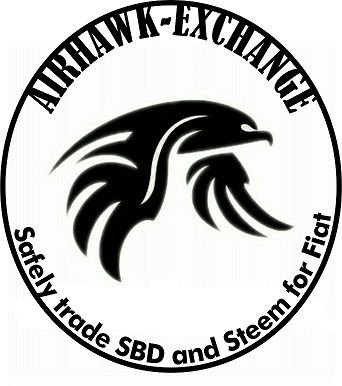 ---

Remember you can always reach us via TELEGRAM for more Info