In a democracy, each individual vote carries the same weight. It's one. One vote, a value of one. It doesn't matter if you're rich or poor. Every vote carries the same weight. Pretty much all voting is like this, in society and also on the internet. Facebook, Twitter, Instagram, YouTube, Quora, Reddit, they're all the same. It doesn't matter if you call them votes or likes or upvotes or whatever.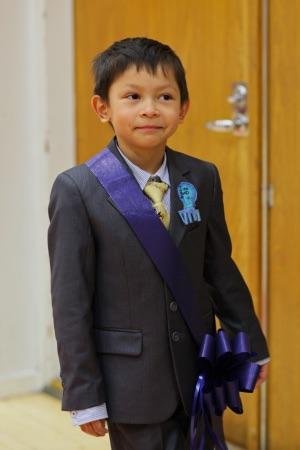 So why is Steemit different? Because there's a direct monetary value attached to each vote? And since there's money involved it's a good idea to make each vote's value relative to a person's "wealth"? How is that a good idea? It's a system begging to be abused. It's a system where the rich easily get richer. Is there any wonder why we have vote buying and bidbots?
The current system is built around making money. If that's the purpose of the system then fine, let's all buy/sell votes and/or build our own bidbots. However, I was under the impression that Steemit was about content and community, and being rewarded accordingly based on the quality of your content and also your level of community engagement. But that's not the case. Sure, that's how some (even many) people use it but that doesn't seem to be how the system was designed. To me, Steemit is a system designed for making money through voting. Content is simply something to vote on.
I could pick up a random rock, place it on a table and vote for it with all my money. Does the rock matter? No. What matters is how much money I have. Why? Because how much money have I dictates how much my vote is worth. And how much my vote is worth dictates how much money I will make from my vote. What if I want even more money? Easy. I just get my rich friends to vote on my rock. Why would they do that? Well for starters, we're friends. But also, we get to split the proceeds so voting (whether it's on a rock or whatever) is a profitable activity. Would they still vote for my rock if they made no money from it? Good question. It would probably depend on how good our friendship is or how good my rock is.
But let's say I don't have friends. How do I make more money? Well, I can buy votes directly from other people or from some automated system (let's call them bidbots). This is a fantastic business model for the vote seller. They make money directly from casting their vote AND they still get to split the proceeds of that vote. Double payout!
Hang on, that doesn't seem fair. Why would I buy votes if that's the case? Well, you may make money too and who's going to complain about making more money? Wait, "MAY make more money?" If it's not guaranteed then why buy votes? It depends on who you ask but some say you don't really make money from vote buying. Some say you even lose money doing it. What I believe though is that even if it's unprofitable for some, it's still profitable for enough vote buyers for the business model to thrive. Maybe it's a bit like gambling. You win just enough to think that you're winning in the long run. Like with gambling though, irregardless of whether you win or not, the house always wins.
"Geez, okay, I get it. When will this guy get to the point?"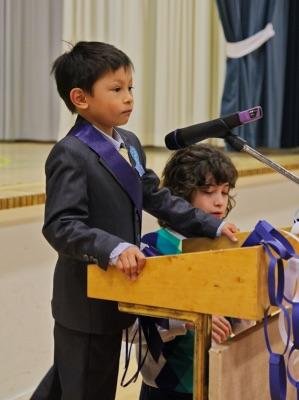 Here's the point. What if each vote carried the same value for everyone on Steemit? Reputation doesn't matter. Steem Power doesn't matter. How long you've been on the platform doesn't matter. It's all the same. For everyone. Obviously, this will be a fundamental change in how Steemit will work. I believe this will change Steemit to be more content and community focused. Let's think about it...
If all votes are worth the same then how do I make more money? Simple, I need more votes. The more votes I get, the more money I make. Okay, so how do I get more votes? Well, I'll need lots of people to like my rock (content) enough to vote for it, or I'll need lots of friends (community). So, content and community. That's the goal, right?
What about vote buying? As it is now, I can pay 50 coins and get more or less that much value back in a single vote. But if all votes are worth the same, I might need to pay 50 coins to 50 different people just to get the same value back. Someone (or some bot) with a lot of voting power can't just come in give all that value with a single vote. So at least it makes the system of vote buying more difficult. Demand dictates supply. If vote buying is a hassle, less demand. Less demand, less supply.
That's the basic principle of my idea. I'm sure this is not a novel idea. It's probably been discussed to death already. But as they say, "the devil is in the detail." Ideas are easy. How the idea is implemented is what makes or breaks it. I have ideas on how to implement all this but this post is already long. Maybe I'll share more of my ideas in another post. In the meantime, perhaps those with much more knowledge and experience than me can share their views in the comments on why #onevoteonevalue (that's what I'm calling it) will or will not work.
If you've read up to this point, I truly thank you for your time.
---
The photos are of my son when he was in 1st grade. He was elected president of their school (1st to 6th grades) and had to give a speech during the Finnish Independence Day celebration.