Latest ACOM DVT Rich List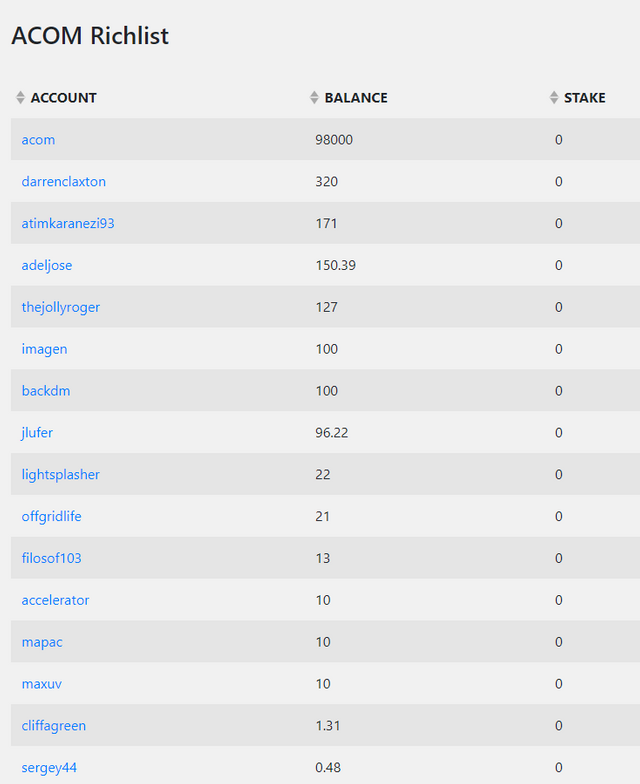 It's been a little while since we published the latest ACOM DVT Rich List so we thought it about time to have a look and see what's going on. As you can see there have been some changes since last time and we are very pleased to see more ACOM DVT being bought. Since we listed the latest batch of 1000 ACOM DVT 48 hours ago we have now sold 192 tokens. Thank you to everyone who has invested.
So without further a do let's take a look at the latest Top 5 investors of ACOM DVT.
No. 1
The talented music legend that is @darrenclaxton has moved up a place from second position into the top spot and now holds the crown as the richest ACOM DVT holder with 320 tokens. I think he has probably worked out already that ACOM DVT will generate a decent passive income once past the cost recovery mark - good for you Darren. It's great to have you on board and we appreciate your investment.
No.2
Sliding one place down this time to occupy second position is @atimkarenezi93 with 171 ACOM DVT. He's still a man of mystery to us, we haven't heard from him as yet with no comments nor any hello in our Discord so come on @atimkaranezi93 step forward and don't be a stranger, we'd really like to get to know you. Thank you for your investment and we hope you are generating decent dividends.
No.3
Next up it's the one and only @adeljose who moves up three places to become the third richest person of ACOM DVT with 150.39 tokens. We have slowly got to know @adeljose who's quite a lively and vibrant character who leaves lovely messages for us! It's great to have you on the ACOM DVT journey @adeljose and thank you for your continued support.
No.4
Moving down two places to occupy the top 4 spot is the interesting and somewhat curious @thejollyroger. We haven't met him yet either and his posts are somewhat 'interesting' but they do make us laugh. So I guess that counts for something. Anyway @thejollyroger again don't be a stranger, why not come by and gives us a comment or jump into our ACOM Discord server it would be great to see you - Yarrrrrrrrrrrrrrrr!
No.5
Sharing the fifth position in the ACOM DVT Rich List it's our very own Spanish translator @imagen and another chap we have yet to meet but has been very busy using up all his ACUV, and good for him, yes it's @backdm. Congratulations to you two and perhaps you guys should meet up for a cappuccino or something! Thank you though to the both of you for your investment, we appreciate it very much.
Don't forget if you want to buy into what is a very successful dividends investment opportunity and purchase some ACOM DVT then head on over to:
Thank you once again to all our investors and we are looking forward to creating a very unique and exclusive investment community with ACOM DVT. Depending on the Steem price in addition to the dividends payouts, the ACUV and the Reward Events the price of ACOM DVT will only gain in value.
If you would like to ask any questions about ACOM DVT or ACOM in general or have comments you would like to make please do so either by leaving a comment below or jump into our ACOM Discord and say hi.
The ACOM Team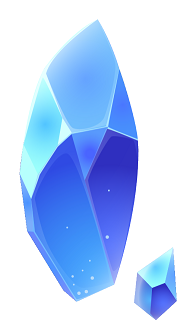 A C O M
acom.uno