On my walk around the neighborhood I talked to a guy who was homeless, told him about Steemit and Bitcoin and gave him $5 and gave his friend the last of my pocket change, $2 and had a good 20 minute or so talk about crypto currencies, and for anyone here who knows me from @fyrstikken 's steemspeak.com discord voice chat, you can probably imagine that.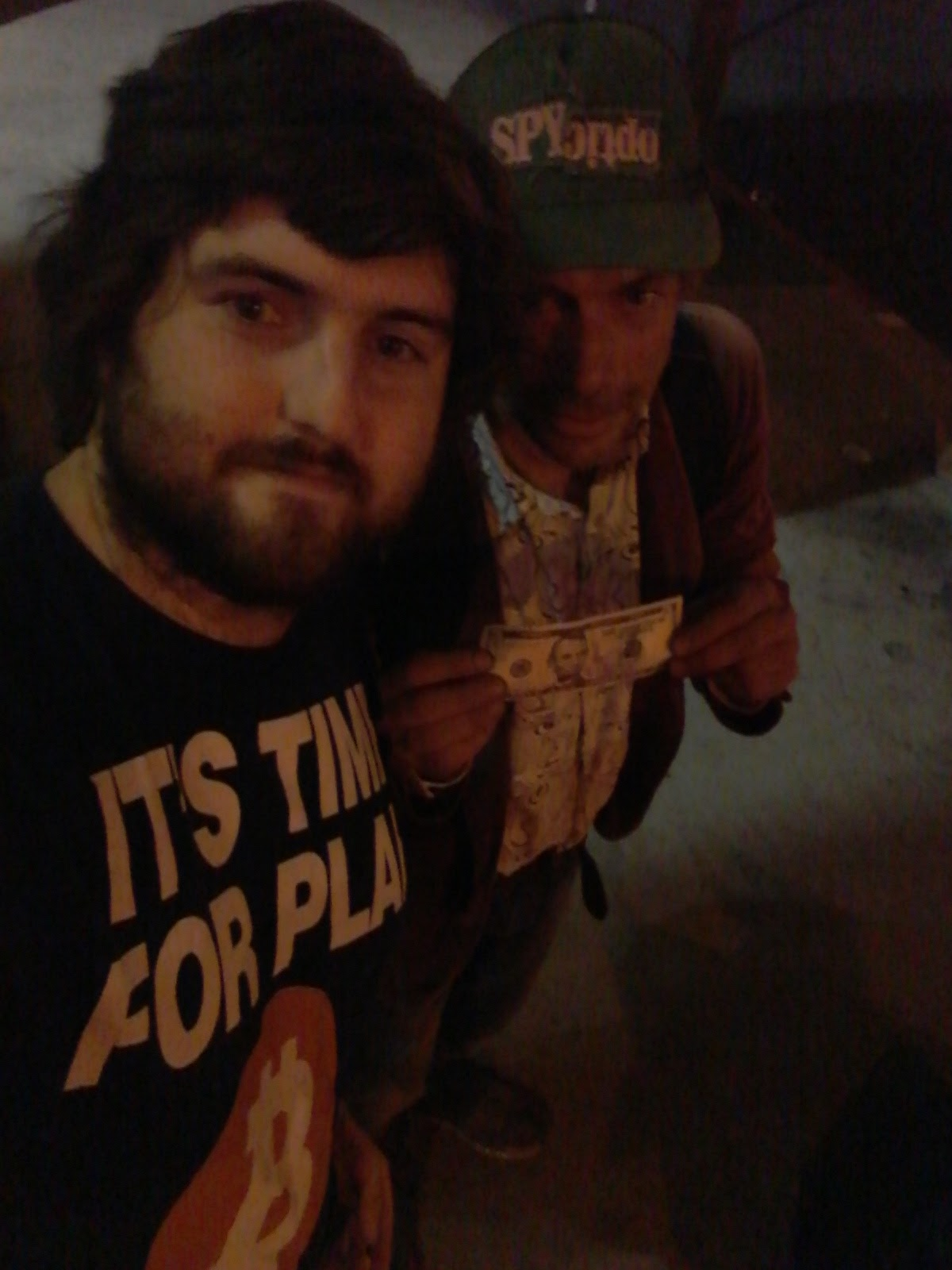 He had already heard of Bitcoin but was surprised to hear they were already at $7000 and so these guys wrote down my email and steemit name and I told them how to get on Steemit and even the computer lab a half mile down the road where he could use a computer for free. So I want to start organizing ways to send someone down to the Unemployment and Food Stamp offices where people wait in line either to get some welfare or information about a job and I will advertise Steemit as a Freelance type work anyone can do, and I bet there would be no limit to the amount of people I could actually help earn basic income to survive just from steemit! Not everyone has the willpower to learn to push a few buttons to make money, but anyone can do it, even the illiterate now can use the Google or Iphone Voice to text Microphone button on the keyboard to simply TALK their steemit posts into existence. These guys had a look of hope in their eyes when I told them how easy it would be to start making money online. I hope I run into them again so I can see if they got into Steemit or not and I hope I get a text soon, i will never give up on people if all I have to do is point them to a website and give them a talk in order to change their lives!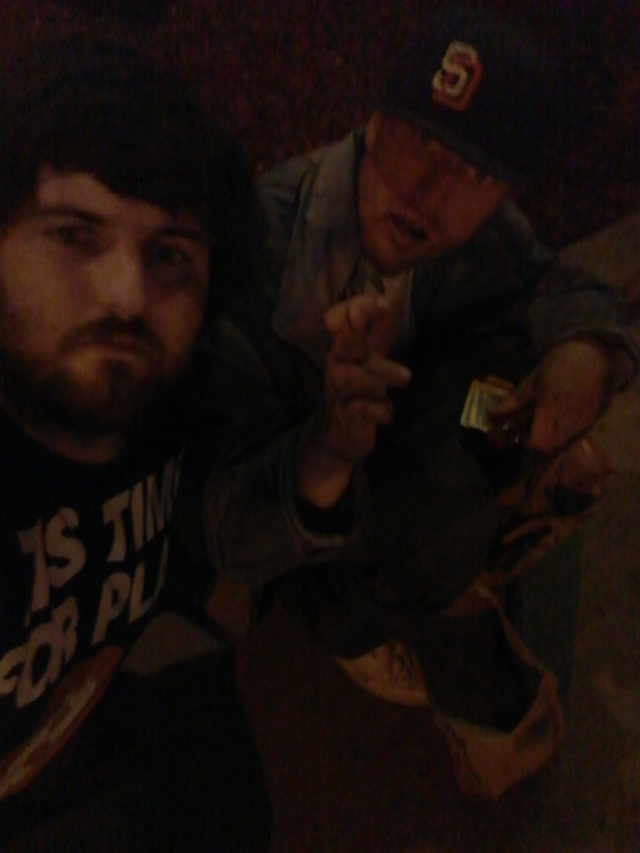 I am Very happy this neighborhood has that computer lab. It is literally all someone really needs to make a fortune if they wanted to. Maybe I will hang out there and make a steemit post showing me teaching steemit to some people who need a job and see which ones will believe me and signup.. maybe I can show the people in charge how much one can make on steemit and see if I can advertise it as an option for people who come in and need a way to make money.
Maybe we could put up ads on the walls of this computer lab and the Welfare and Unemployment offices, public libraries or schools with instructions on how to sign in and how you can make money with your Blog, and there happens to even be a Bitcoin ATM at the Lestats Coffee Shop across the street from this computer lab! I just like the idea of people being able to start at $0 it gives me hope that everyone can have that chance!
ALso My frind @lionspaw came by today to talk about ICOs and SMTs and Steemit and his company http://rideplay.tv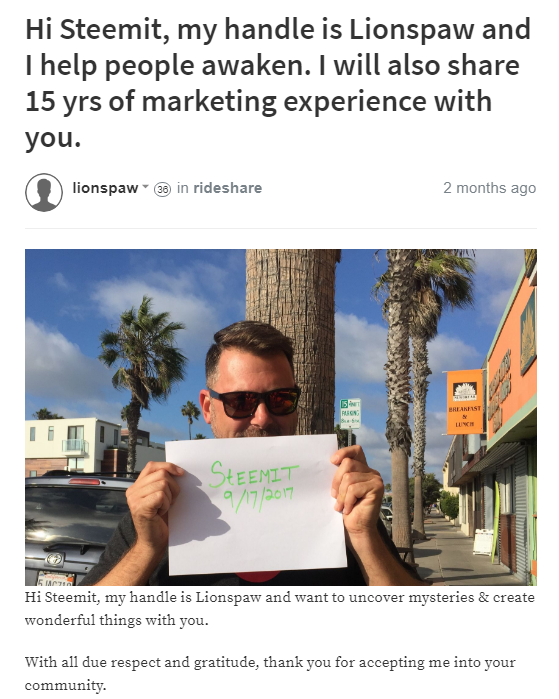 https://steemit.com/rideshare/@lionspaw/hi-steemit-my-handle-is-lionspaw-and-i-help-people-awaken-i-will-also-share-15-yrs-of-marketing-experience-with-you And i have known him 10 years and even ten years ago he was trying to teach me his game and I actually used his advice to start a small business which never went anywhere but could have where I converted power point presentations to videos for companies wanting videos for their products, called powerpointvideo.net hah I met @tracemayer actually in 2010 and made a video for him using this strategy, before @tracemayer became famous and wealthy with Bitcoin! I made a video on my Vimeo
vimeo.com/9442677
Hah So old! 7 years ago when i was 23! Anyway I need to reconnect with @tracemayer as I made that video for free just to ghain a networking connection and he did end up a super wealthy bitcoin wahel buying Bitcoins at $3 or less....ANYWAY back to @lionspaw He had taught me a lot about marketing and his world when he was doing deviatemedia.
After I told him about Smart media tokens he has decided he is interested in integrating steemit and Smart Media tokens with his company http://rideplay.tv Which lets rideshare users make extra money showing Ads in their Cars. Rideshare.tv has Ipads/Tablets in the back of Uber/Lyft cars and after joining this program Uber/Lyft Drivers report making up to $600 a month extra on top of their Rideshare income. So getting some steemit ads on this advertising platform for free might be possible too!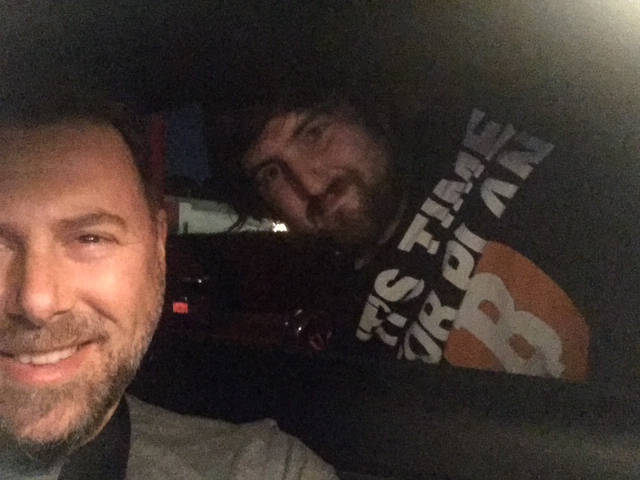 Here is a Video from the Company @lionspaw Started showing the Grand Prix event Glenn Mcgee sponsorship and this was the first Esports (Videogame) to REAL LIFE Racing pro racer in the world! First guy to go from Esports to real driving, and is Rideplay's brand Ambassador.
So @lionspaw has invited me to come work with him at "The Hive", a downtown San Diego, CA Incubator so expect some great steemit posts from the downtown san diego Office... here is the "ManPower" building I'll be going to tomorrow!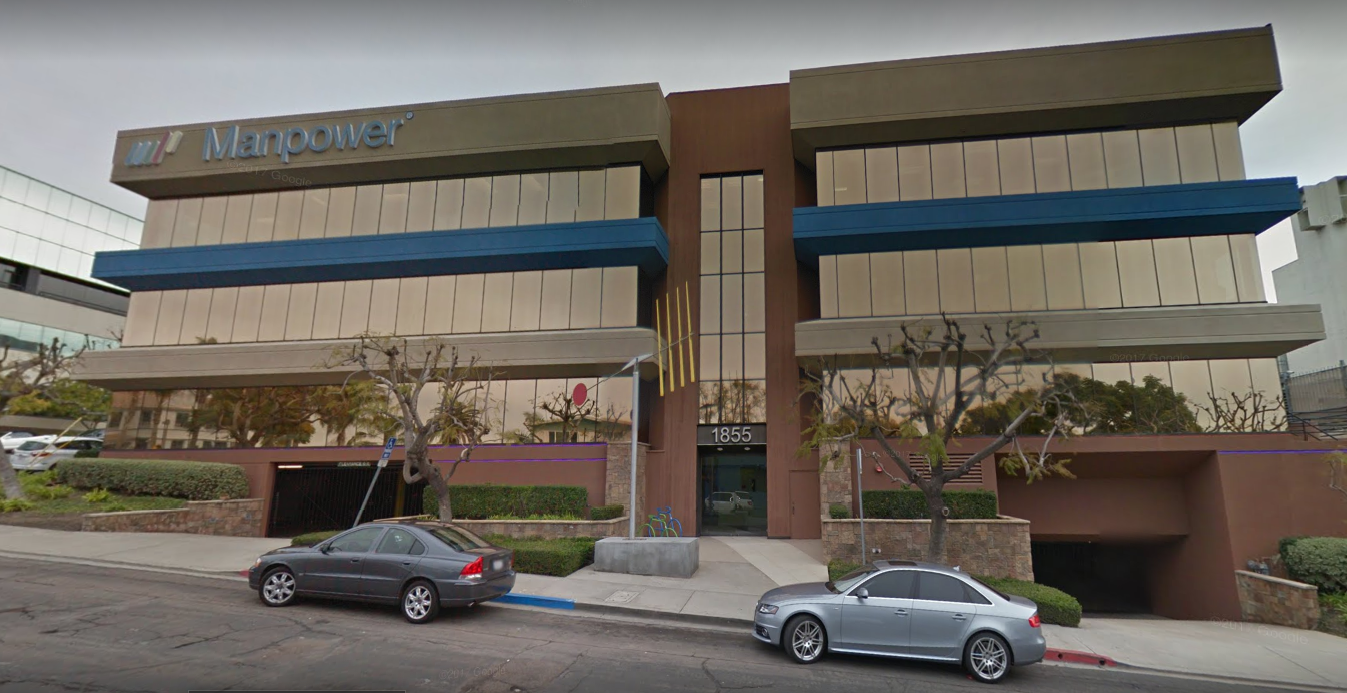 hah "Man Power" just seems pretty funny, we are Building man Power at the Man Power building! This just seems like something I should show you guys!
@fiftyshades knows I always knew id get to work in a nice office downtown, it's fun manifesting dreams when you just set the bar at a reachable level! This will be exciting and I'll make sure to brush my teeth really good but I can't shave or I won't look as smart to the tech people... my neck beard has to be a certain length... and @lionspaw is also linking up with the La Jolla, San Diego, CA Based incubator http://Evonexus.org which has some impressive people on the board from Blizzard, Verizon, and 500K startup packages where they pay your Office rent and really get you started if you are serious. I would like to create some Business Plan Pitches involving Steem and ICOs and am excited to get to use the secret knowledge of steemspeak.com of @fyrstikken to TEASE these incubators with visions of trillion dollar ideas.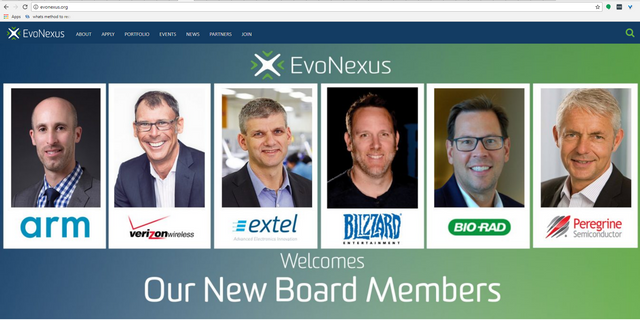 This place http://evonexus.org can be a GREAT gateway through Us, for steemit, where you give us your ideas and we present them (giving you full credit) to this Incubator to apply for the $500,000 Investment Funds... Maybe we can get them to start paying them in SBD/Steem.... I see Steem as a VERY impressive project to approach these business people with! @tj4real @mcsamm @richforever @kwakumax @samset Iover in Steemit Team Africa Team Ghana and Nigeria should have a great opportunity to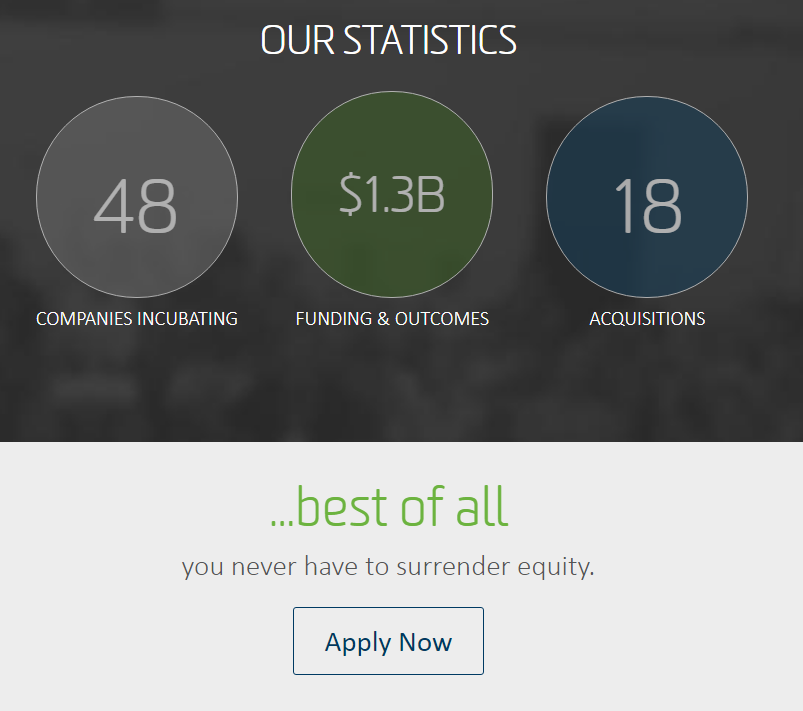 I see big things happening for us with these people! They won't be able to resist a well crafted Steem SMT presentation
Anyway I must show you this HILARIOUS Gif from the front pageof reddit.com/r/bitcoin to celebrate Bitcoin being every so close to $9000 of @vegeta from Srgaon Ball Z warming up (Because when Bitcoin hits $9000 they will have the "It's over $9000" meme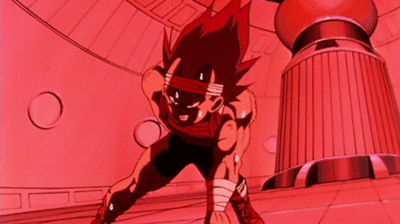 hahah Bitcoin is GOING to $9000 hahaha omg this is too perfect! Get ready for the "It's over 9000" Meme's from Dragon Ball Z!
And here are a list of all the links that were clogging up my browser that I wanted to talk about but to save time I have to just list them here!
https://news.bitcoin.com/satoshi-labs-launches-new-bitcoin-hardware-wallet-model-t/
https://themerkle.com/top-3-scamcoins-giving-cryptocurrency-a-bad-name/
https://steemit.com/steem/@zombee/dmania-beta-release-a-lot-of-new-features-steemconnectv2-the-chosen-ones-system-dmania-bot
https://news.bitcoin.com/bitcoin-related-jobs-fastest-growing-sector-international-employment/
OH and here are LIVE streams of Steemfest Day 2 from Lisbon Portugal!
Conference room 1


Conference room 2

Wow @decent seems like a cool new File Sharing Graphene based DPOS service and @eosio @dan were talking about a new EOS file hosting system that will blow Storj Siacoin all of them out of the water and solve the IPFS problem for @dtube http://dtube.video
If you have questions about bitcoin steemit crypto or making money mining or marketing, feel free to email me [email protected] or text 619 500 3748 and....