FR : Ce soir je vais vous proposer l'histoire du "notorious" Conor McGregor
EN: Tonight i'm gonna present you the story life of "the notorious" Conor Mc Gregor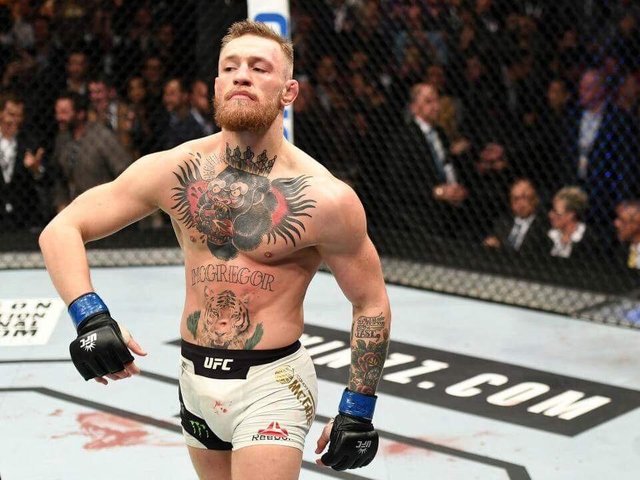 FR:
Il est l'actuel champion de la division des poids plumes et des poids légers de l'Ultimate Fighting Championship. C'est une véritable star planétaire et ambassadeur de la combativité. Il est un bourreau de travail mais aussi bourreau dans la cage, l'Irlandais est une machine de guerre, qui se donne sans relâche.
Conor McGregor n'a pas débuté tout de suite par les arts martiaux mixtes (MMA). Champion d'Irlande de boxe amateur, il a donc d'abord appris à se servir de ses poings. Il n'a pas toujours été riche. Avant d'être célèbre, il était plombier.
EN:
He is the current champion of the division of the featherweight and the lightweight of the Ultimate Fighting Championship. It is a real global star and an ambassador of the fighting spirit. He is a workaholic but also an executioner in the cage, the Irishman is a machine of war, which gives itself relentlessly.
Conor McGregor did not begin at once with the mixed martial arts (MMA). Amateur champion of Ireland of boxing, he learnt thus at first to use his fists. He was not still rich. Before being famous, he was a plumber.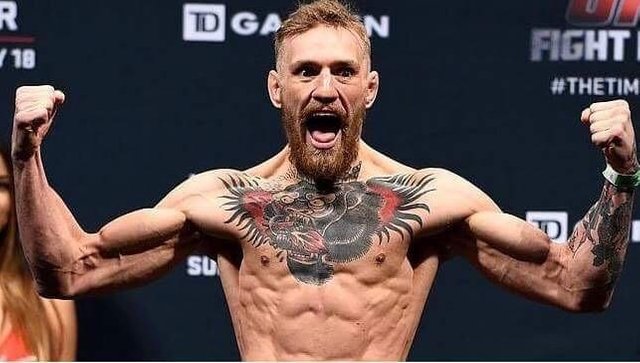 FR:
Conor McGregor parle de sa relation d'amour avec sa femme.
« Ça fait 8 ans qu'on est ensemble. On habitait en Irlande, à 30 kilomètres de Dublin dans un appartement loué avec une allocation de chômage de 188€. J'avais pas de travail parce que je passais tout mon temps dans les salles d'entraînement. Je savais que j'allais devenir un champion. Elle aussi croyait à ça et elle croyait en moi. Malgré le manque d'argent, elle faisait l'effort, pour que je mange bien, que je puisse respecter le régime de la journée, pour ça elle se donnait à fond. Quand je rentrais chez moi après les durs entraînements, sans force, fatigué, elle me disait toujours : « Conor, je sais que tu y arriveras ! »
Maintenant, je gagne des millions de dollars. Dans mes combats il y a 50-70 000 spectateurs. Je peux acheter n'importe quelle voiture, n'importe quel vêtement, n'importe quel logement. En outre, elle a mérité tout ça et bien encore plus. Elle est toujours à côté de moi et elle ne cesse de me dire que je pourrais tout faire… »
Elle est sans doute une grande source de motivation pour lui, même si l'Irlandais a aujourd'hui une grande communauté de fans et sans doute une équipe qui l'entoure de la meilleure des manières, sa femme aura toujours été sa première supportrice.
Peu importe la situation de ton partenaire, il faut toujours le soutenir.
EN:
" It has been 8 years since we are together. We lived in Ireland, in 30 kilometers from Dublin in an apartment rented with a 188€ unemployment benefit. I had no work because I spent all my time in the rooms of training. I knew that I was going to become a champion. She too believed in that and she believed in me. In spite of the lack of money, she made the effort, so that I eat well, so that I can respect the diet of the day, for that her went all out. When I went back home after the hard trainings, without strength, tired, she always told me: " Conor, I know that you will arrive there! "
Now, I gain millions of dollars. In my fights there are 50-70 000 spectators. I can buy any car, any garment, any accommodation. Besides, she deserved all this and well even more. She is always next to me and her stop saying to myself that I could make everything … "
It is doubtless a big source of motivation for him, even if the Irishman has fans' big community and doubtless team today which surrounds him with the best of the manners, his wife will always have been her first supporter.
No matter the situation of your partner, it is always necessary to support him.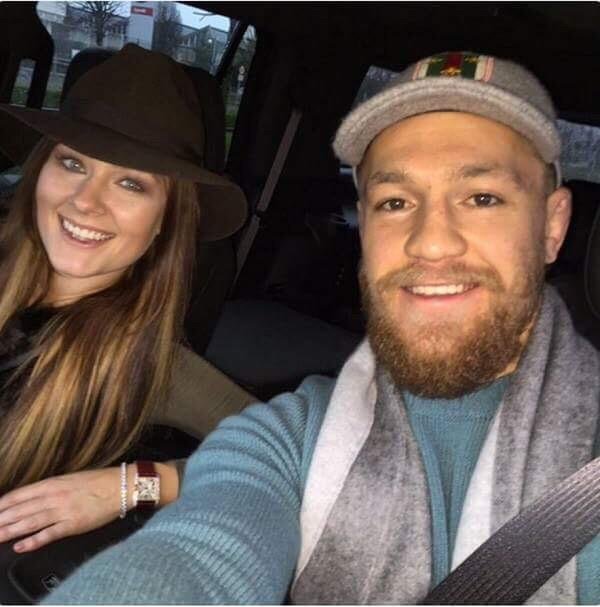 FR: La morale dans tout ça NE JAMAIS ABANDONNER!!
EN: NEVER GIVE UP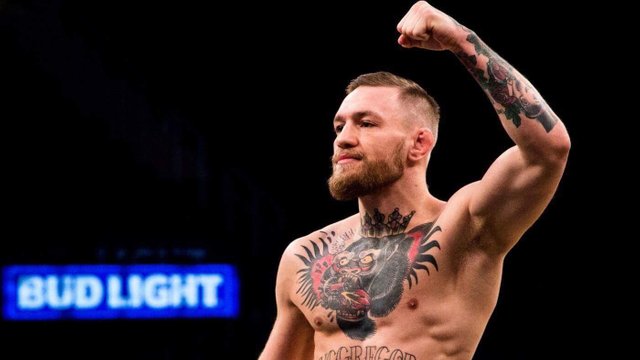 UNE SOURCE DE MOTIVATION
A SOURCE OF MOTIVATION