Hello Steamians,
Greetings from Nepal,
A warm welcome to all my followers as well as non followers, everyone who is on steemit , for making this community a better place.
I am so excited for having 200 followers so quickly. It's been only a week and gosh! another big milestone!!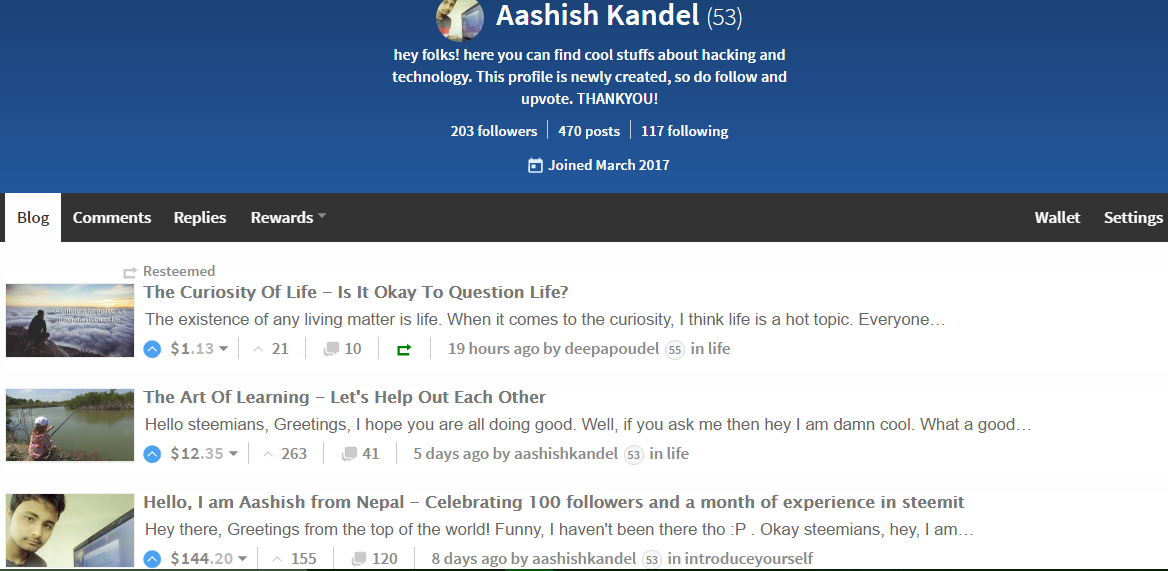 As you can see it's only been 8 days since I celebrated my 100 followers milestone. If you want to know more about me then you can check that post . There I have written something about myself, my origin, my role here in steemit, and how I am actively participating in making this community a better place through comments and more engagements.
Now on today's celebration...
Let's talk about how I came to this point. I know this is not much of a achievement, but for a newbie like me, it's a really BIG achievement and this really matters!!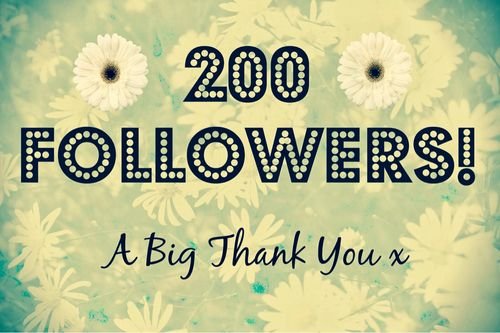 source
First of all, very big THANKYOU to all of my followers, as well as non followers, everyone who is on steemit :)
I just can't express how happy I am, I am so much happy, I am delighted with rapture, I am flying on my own happiness ;)
Now, let's talk about my journey on steemit
I know guys, I know, this is not much of a achievement, but hey, I just joined this community two months ago. When I joined this community my intro couldn't be that good. I was so new, and I was wondering through the introduceyourself post. I was wondering through the home, new, hot, trending, and promoted tab. I was wondering through how am I getting paid for posting. Then, I started digging ;) I joined steemit.chat and I started discussing. I started wondering there too. Everyone was just posting their links and spamming. Then I came to know that there's a general channel for general discussion. I saw people asking questions there. Then I saw some of them were actually answering. I remember @sykochica, @steemitqa, @businesswri answering my questions. @businesswri was also new when I joined steemit, and he was the first sperson I message directly. Thank you all of you !
Then I came to know there are bots all over here. I came to know that @rocket.cat is a bot in steemit.chat which will say you "hello" :P I came to know that there are also bot here on steemit which will vote the author you want as soon as they post or any time interval you specified. I came to know @steemvoter, a automatic curation bot, is offering a great service for the promotion of good authors. I came to know streemian.com is offering tons of services for fan following and also curation trail. I came to know Terry is relentlessly promoting engagements by promoting valuable comments through @unmean-sweets. I came to know @curie is offering guild votes for the promotion of new and original authors.
So, I knew a lot of things. I knew how steemit works, well not very much, but a lot :P I knew that we are being offered newly generated cryptocurrencies and they are generated through upvotes. I knew that this works just like how mining work for bitcoins. I knew how reward pool works. I knew the more is the participation in the community, the more will the value of of steem currency be. I knew steemit needs a mass adoption to skyrocket the price of steem. I knew the more steem power I hold, the more I will have influence in the community and thus the more will be the rewards.
Now let's talk how I make up to this mark
So, after knowing much about this community, I put my efforts on gathering engagements. I couldn't have much influence on this community for about a months or so. I was lacking time, I was lacking followers, I was lacking knowledge. And also, there was a low reward system after I joined steemit due to hardfolk update. I wasn't tried, I wasn't fed up with people making the post about quitting steemit, rather I was more dogged on making steemit a better place. When I gathered all the knowledge about this system, I invited @deepapoudel here on steemit. I invited her when I was 4 days old on steemit, and by then I have already acquired enough knowledge about this community. Guys, I am so quick at learning things ;) Anyway, I was so happy that her intro went well and she got community support.
As time passed, I found out more effective way to create more engagements. I found that comments could really help create engagements. Then I started commenting a lot. I started commenting and appreciating good authors in their comment. I started appreciating especially newbies so that they feel it comfortable to use steemit. I didn't care about money, that's why I started blogging less, commenting more. That's why I have steem power less, followers more ;)
you tell me do you need more steem power, or more followers?
you tell me do you need more money, or more love ?
I know money is a materialistic thing, it can achieved through love, skills and efforts. That is why I say you, don't keep your eye on achieving more money at first, keep your eye on achieving more love, and knowledge. You will eventually end up achieving more money, and also love and support alongside if you seek for knowledge than money.
The art of gratitude
I will like to thank all of YOU for being here. No matter how many times I thank you, this is always less for you ;)
My special thanks to
@deepapoudel, thank you for being with me all the time, supporting and following me
@surpassinggoogle, thank you for seeing through a BIG vision
@unmean-sweets, thank you promoting valuable comments, thereby promoting engagements
@steemvoter, thank you for being here promoting good authors
@sykochica, @steemitqa, @businesswri, thank you for helping newbies to understand how things work here
thank you ALL OF YOU again ;)
What can I give you?
Well, obviously, all I can give you for now is a big THANK YOU.
the expression of gratitude is worth more than anything
Anyway, as I couldn't give you anything during my first celebration, I am really willing to give you some cents for the love and support. I will give you 0.05 steem for those first ten commenters who have followed me. If you haven't followed me then you can simply follow me and comment anything random, anything you like about me, anything you wan me to do, anything you like about the community, or anything. I know, I know guys, this is very little amount, but guys I don't have enough steem and steem power. Anyway, it's not important how we value things as their amount in money, it's important how we value things as their amount in celebration.
Remember, the price of something is negligible when it's compared to the internal value it holds
love you,
If you want to check out @deepapoudel's post, here's her latest article
I think her post is highly undervalued, but guys don't measure value in terms of it's amount in sbd or usd or whatever, measure it in terms love and benevolence. I think she needs support, and she is also a really great author here on steemit.
have a good day,
your loving steemian,
aashish
Namaste, bless you.