Steemit Meetup Berlin with Ned Scott and Steemians From Hamburg
Steemit's founder Ned Scott was our special guest at yesterday's BXB in Berlin. Thanks to everybody who showed up and to Nastya for the cool pictures!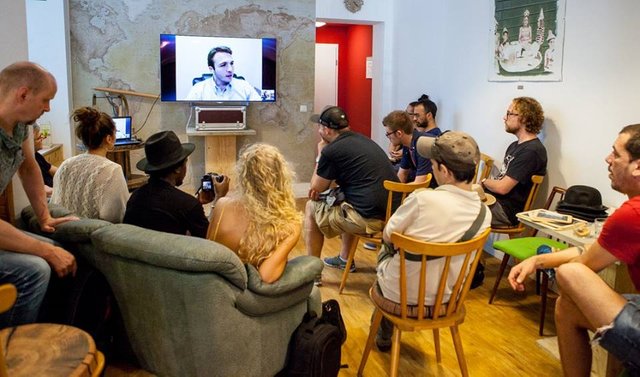 Ned joined us via Skype from New York, shared his plans for the future development of Steem and answered many questions. We are happy that he took the time on a Saturday for our modest meetup, and we hope that he will visit BXB in person soon. As he will travel to Europe in October or November, this is quite likely. We will keep you updated.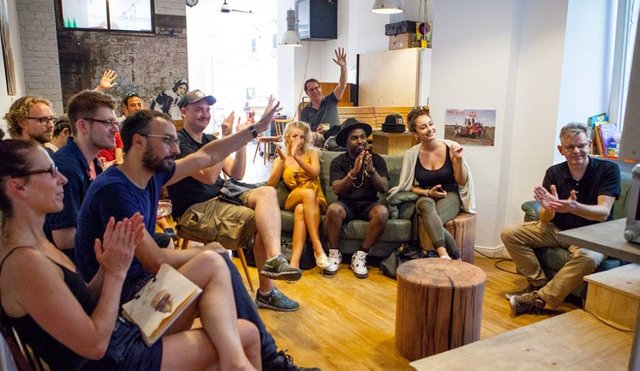 The small but enthusiastic German Steem community gave him a big applause and wished him a cordial Auf Wiedersehen ("Let's see us again" - the German expression for good-bye).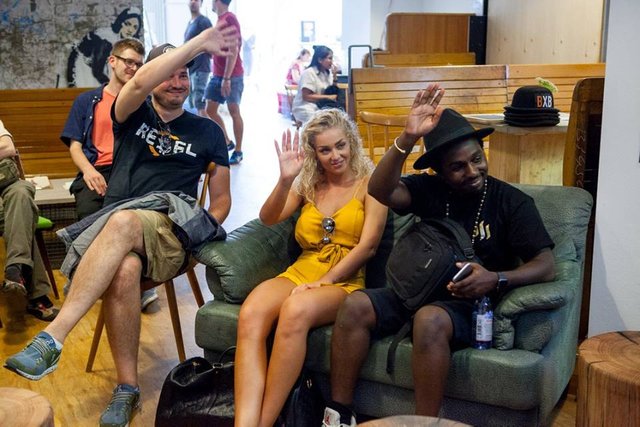 It was a really hot day in Berlin, so we took a break to have some icecream and get to know each other.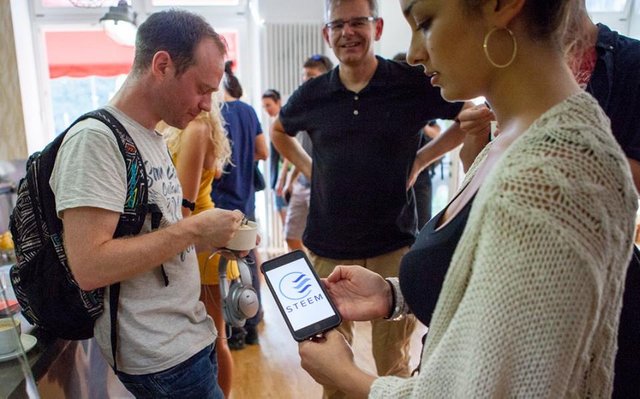 Then Tony a.k.a. @sirwinchester from Hamburg told his story: how he discovered Bitcoin and later Steem. Some people were especially impressed that he is both a computer geek and a dancer - you don't find these talents in one person often. Tony runs the Steemit Meetup in Hamburg and a social media agency, together with his fellow Steemians @mrs.steemit, @soldier and @agent.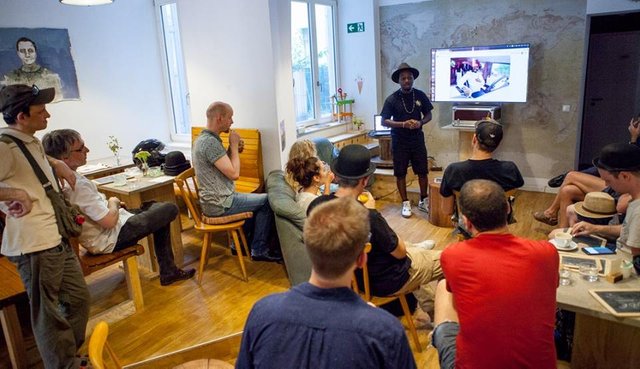 Our next speaker was Uma a.k.a. Mrs. Steemit from Hamburg, who explained Steem for new people. She is a good example for the new generation of crypto users: although she had heard about Bitcoin through her friend Tony for years, she never really felt attracted to it. But when he introduced Steemit to her, she started to use it right away. She has made enough money with it to buy a new laptop and is now one of the most active Steemians in Germany.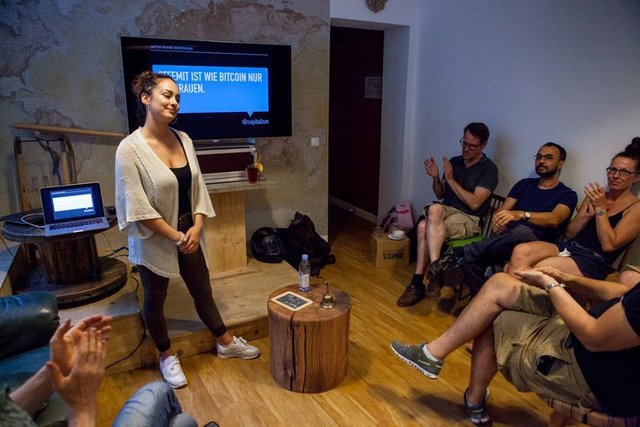 We did not trade many Bitcoins and Steem Dollars yesterday, only Bitcoin traveller Felix Weis showed his willingness to sell by wearing a bowler hat and blackboard, as it is the tradition at Bitcoin Exchange Berlin.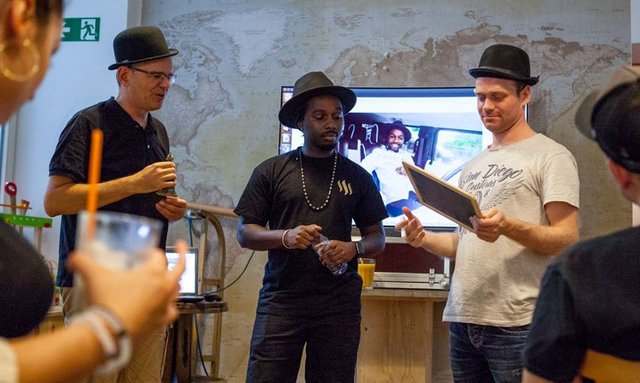 Steem seems to be the hot topic these days, most people came to our meetup to get more information about it. We sat together for some more time and discussed many things, including the idea to organise a big Steem convention next year in Berlin. 
If you want to take part in it, please let me know in the comments!