Talk with your teen. If they admit to being involved in clowning, don't panic. It could be worse, they could be cartooning.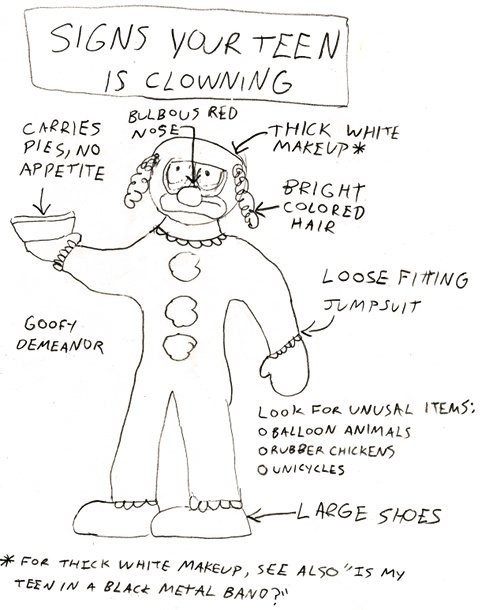 This is my entry to @cobmaximus's Steemit webcomics contest. The theme was clowns and I'm glad we all don't have to fit into the same small car. My original idea was "Signs your teen is using Steemit." This is funnier!

Process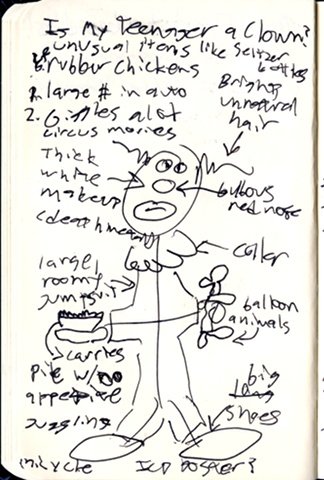 Preliminary sketch.
The winners of the last webcomics contest were sketches, so I didn't bother with ink and bristol board for this entry. However, I did a preliminary sketch of ideas on the train home from work. If the handwriting seems shaky, it's either too much caffeine or the train rocking back and forth. For those trying to read it, we salute you.