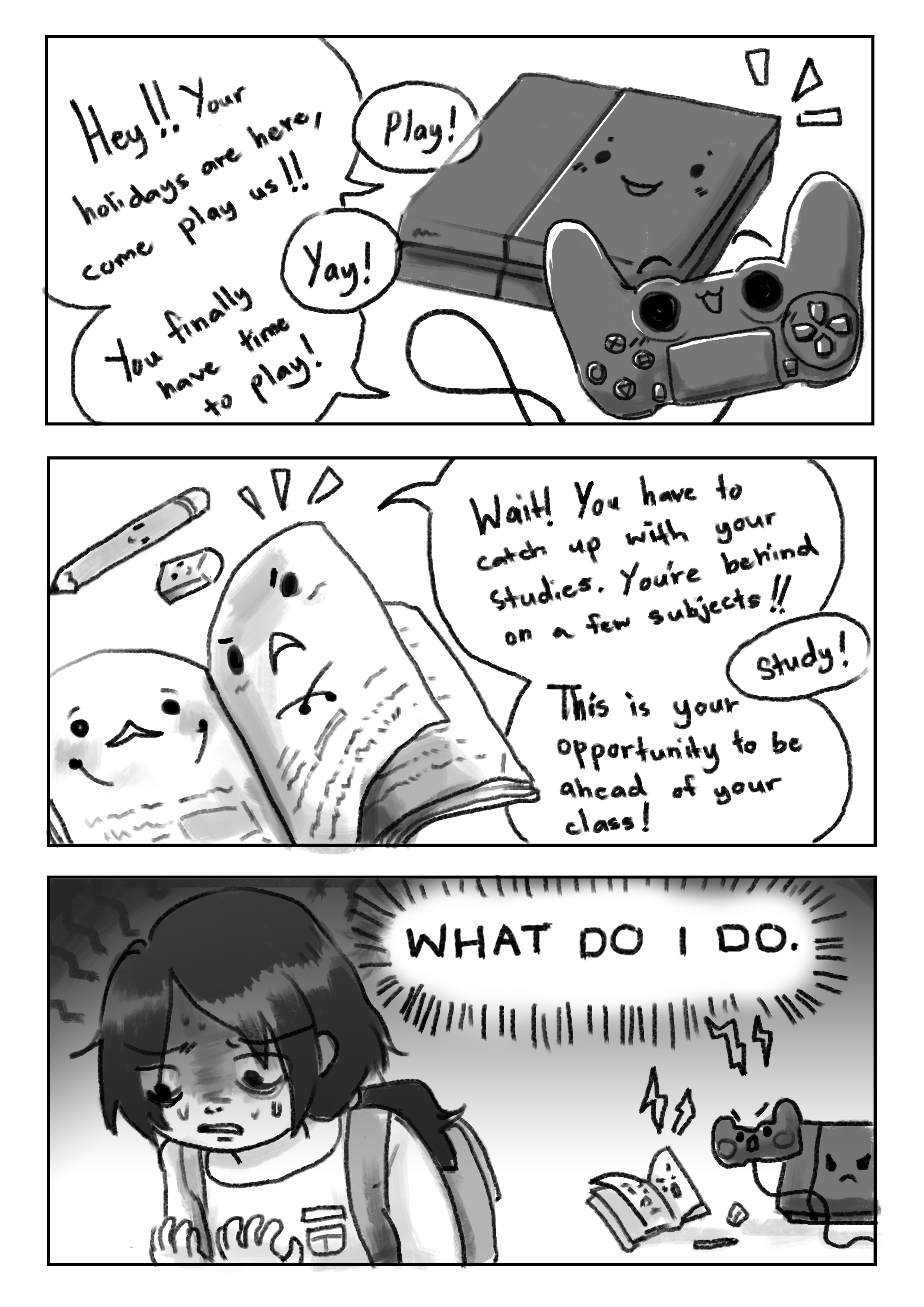 Whether it's peer pressure from your games, a sense of self improvement or just for having your parents stop nagging you, no kid could escape from the daily dilemma...
"Should I play games or study...?"
When I was a kid, I was never the studious kind in my high school years. Partly because I was studying something I wasn't interested in, but I also didn't want to fail my exams either. But you gotta listen to your parents when they tell you to study, right? But all sorts of excuses come up like, "I wanna rest...", "The exams are in two weeks, I can study then.", or the most common excuse, "I'll do it later." XD
So I can to understand that I've always had this internal dilemma of whether or not I should try to improve my grades or just have fun. I'm sure a lot of people have had this feeling before.
I mean, kids just wanna have fun, right?
So, what did you do when you were younger? Were you a bookworm, a gamer in training, or were you playing outside the whole day? :)

Thanks for stopping by and Have a nice weekend!