Solo - Webcomic Wednesdays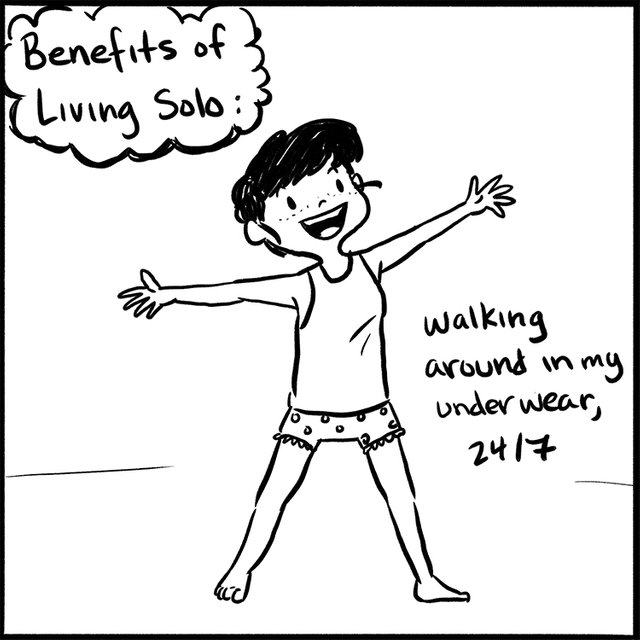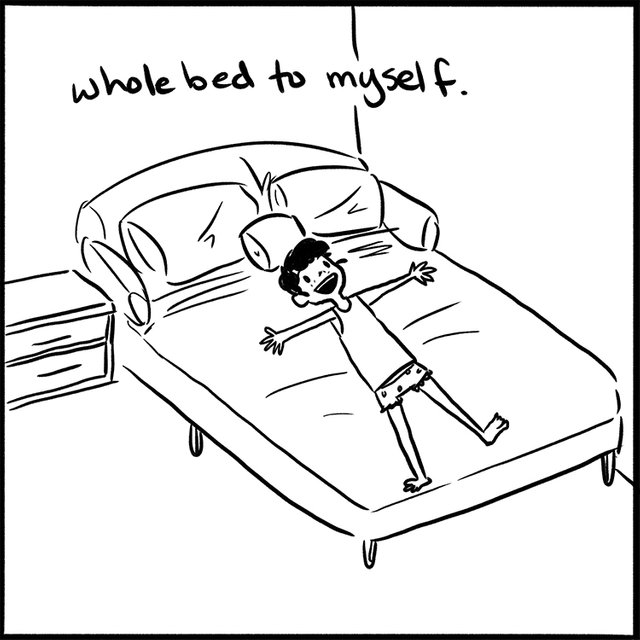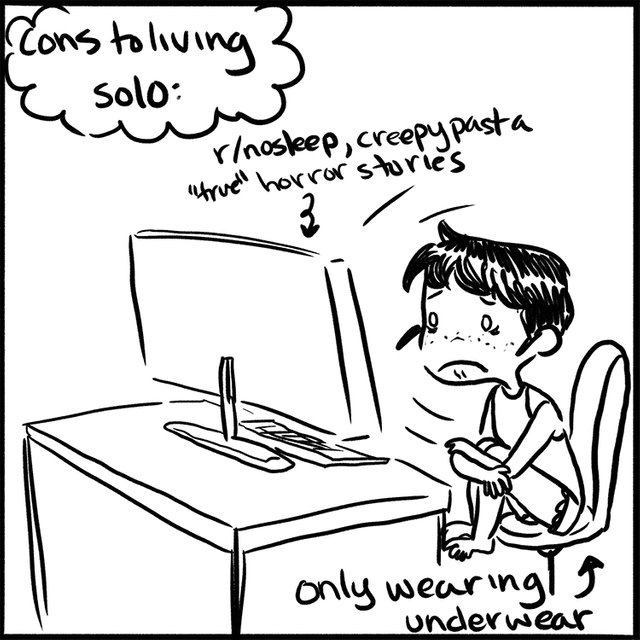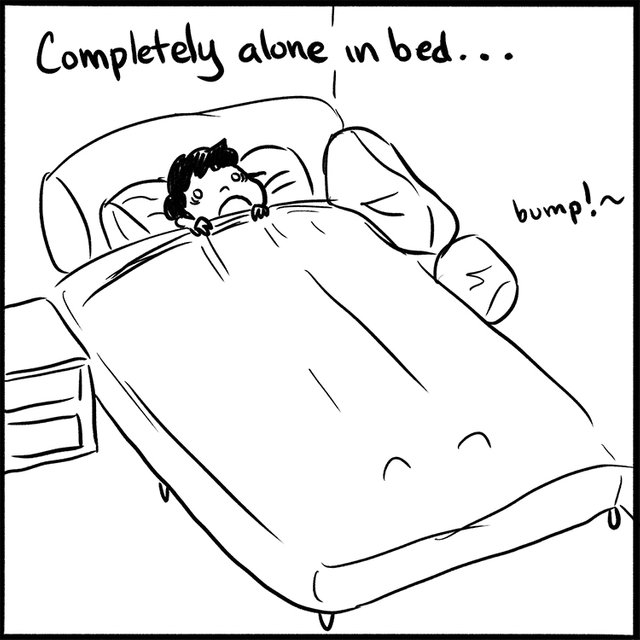 It just takes one scary story to ruin your otherwise normal living conditions.
For context, I was listening to a podcast where they were reading scary stories. I quit after the first one, seven minutes in hahaha.
I'm actually pretty fine with reading horror and paranormal stuff if it's clearly fictional. But that "oh this actually happened to me" stuff can sit very far away from me...preferably on another planet lmao.
It doesn't help that my hamster isn't exactly the best at letting me know when something creepy is happening...
Anyways, here's the WIP!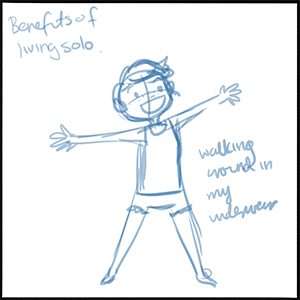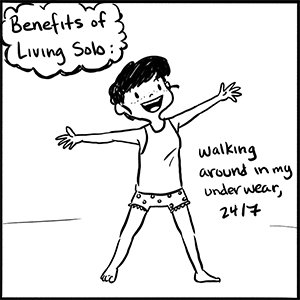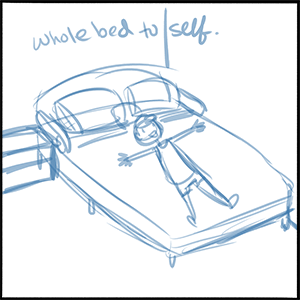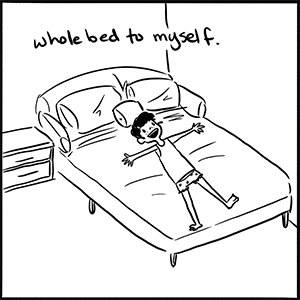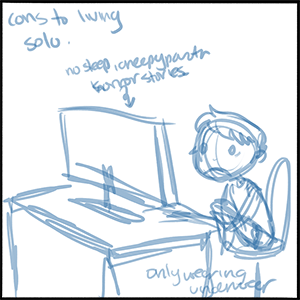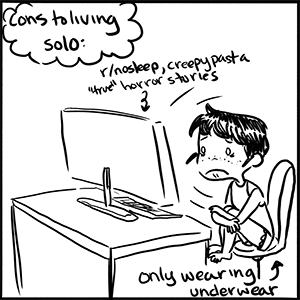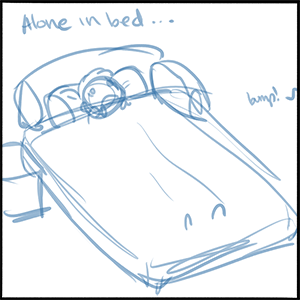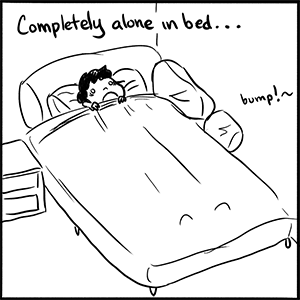 Thanks for reading! Please do not share any true scary stories I literally will not be able to sleep tonight, thanks!
If you like what you see, you can see more below!

Social Media
Facebook
Instagram
Twitter

Webcomics
This is My Life Now
Notice Me!

Thanks for reading!



Join us @steemitbloggers
Animation By @zord189