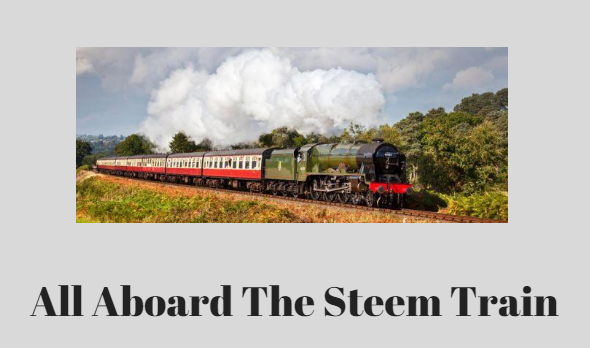 Tips from the Station Master.......
Events connected with Steemit..... 
Helping the Underprivileged Worldwide.... 
Highlights from our Journey Through Devon....
  
Steem Chat
You can learn so much by chatting with fellow Steemians on Steemit Chat 
It is independent of Steemit so you sign up separately using your email account. If you can't resolve a problem just pose your question in the Chatroom and you will soon receive an answer. Very innovative Steemians are continually bouncing new ideas off each other, so you learn a lot by simply following the chat.
Some of the most influential Steemians are tracking the chat in their search for new talent, who can contribute to the expansion of Steemit.
You can also promote your posts on Steemit Chat. You are asked not to promote material more frequently than every two hours and don't tag your posts with @all.
An excellent post which explains how to use Steemit Chat in some detail can be found here.
For a summary of hints from the Stationmaster click here 

25-27 May Steem Summer Tickets Palm Beach Florida

@intrepidsurfer is a man with a vision. He is using Steem to buy and plants trees in an isolated village in Northern Peru.  His aim is to reforest half a hectare with 100 native trees, which would be supported with a water tank, hoses and a drip feed irrigation system.
You can find all the detailed information here.
Wouldn't it be wonderful if thousands of other people all over the world followed the example of @intrepidsurfer 

Teignmouth to Exeter
Exeter is an ancient city dating back to pre-Roman times. The cathedral is one of the finest England. The Guildhall has been at the heart of civic affairs for over 800 years The Tucker's Hall is another ancient Guildhall which is open to the public.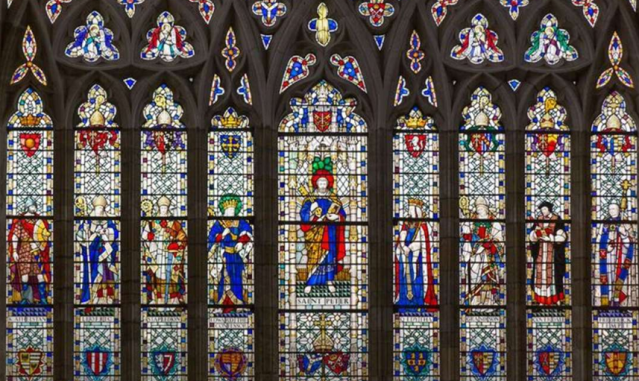 Stained glass window; Exeter Cathedral
Source https://www.visitexeter.com/
Map of Devon plotting our journey

The Devon Riviera
Watch this short video showing you Devon's South Coast