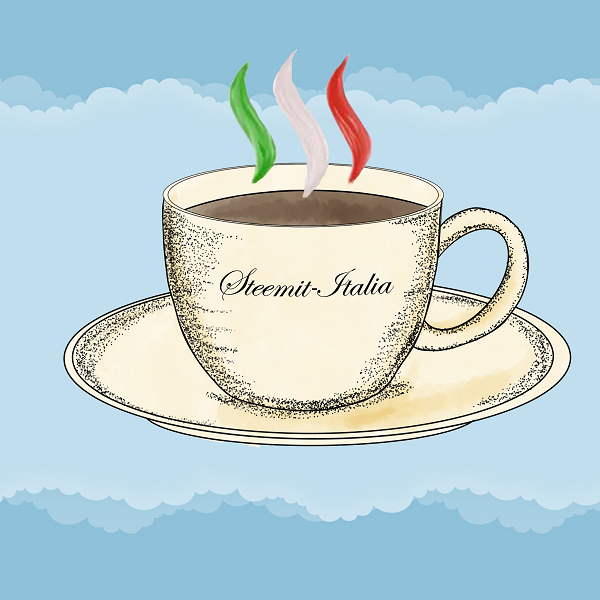 The steemit-italia manifesto, a project for the Italian community.
---
Table of contents
1. Introduction
2. Objectives
3. Rules
4. Project structure
5. Supporting sub-project: Trail and voting bot
6. Scientific sub-project: SISTEM
7. International sub-project: BRIDGE
8. Reserve plan
Warning: there is the possibility that you might be reading an old version of the whitepaper, especially if this post is a few months old. Here you'll always find the most up to date version.
---

Steemit-Italia (SITA) is a project aiming at a wide-range involvement of Italian users within the SteemIt world. Through the integration of projects, services, and user proposals, we present ourselves on SteemIt as a dynamic, moldable, open-source entity, aiming to promote Italian users and their content and to foster cooperations between our community and other international ones.
For this reason, we have reached the second draft of our whitepaper (the one you are reading) after only one month of activity. We have evolved, we have modified some things and, above all, introduced new projects. And at present, as per this writing, many other projects and collaborations are being examined.
Our plain objectives for this project are:
a) Help Italian users grow, and most of all those users who contribute in any capacity to the project.
b) Promote the content of new Steemit users, guiding them and directing them in improving their work.
c) Disclose, through our own profile, excellent content which may enrich the general knowledge.
d) Establish a network of collaborations with international communities, aimed at supporting projects and initiatives of Italian users or in which Italians take part and to spread our content in foreign languages, as well.
e) Create a trail that is able to reward high quality Italian content on any topic.
Steemit-Italia aims at maximize human and economic resources. If a process can be automated, or there is a group, community or initiative that already owns the service that the project needs, we rely on them rather than waste resources.
Any contribution to the Steemit-Italia project is rewarded. Whether you are authors, translators, moderators, managers or participants in the trail,it
makes no difference: we believe that those who help grow the project and by extension the Italian community, deserves a reward, which in most cases comes from the proceeds of our own work.
For these reasons, we can say that our project is based entirely on two key concepts: openness and transparency.
Users are free to propose their own projects, to develop them within Steemit-italia or to create them independently and ask for our support. Our project welcomes all initiatives that might bring a collective advantage to the community.
Furthermore, since there is a continuous flow of assets entering and exiting the project, everything is organized so that any user can trace their origin and destination. At present, the project revolves around a single account, @steemit-italia. You can monitor its votes and activities through third-party sites like steemd, you can track the trail through steemauto, and monitor the account wallet at any time. In addition, every week a detailed report is drawn up in which we update users on news, financial statements and user statistics.
This service is totally free and takes inspiration from the bot used by the Peace, Abundance and Liberty community. Once users have joined the steemit-italia trail through steemauto, they will be guaranteed the possibility to use our service.
The bot is nothing more than an automatic voting machine and is totally self-managed by the users themselves. Each user can ask for 1 vote of the entire trail every 24h on a post of his or her choosing (also the post of a friend or a user they follow), simply by entering a command in the appropriate channel of our Discord server.
The concept behind this service is simple: it optimizes the vote of all users participating in the trail, using the voting power on-demand rather than automatically for each published post as in fully automated systems. This system allows for a slow but steady growth of all users. As the users of the trail grow, the trail automatically becomes more "powerful" as well, triggering a virtuous circle which ultimately favors all users.
The peculiarity of the trail is that the amount of the vote is modulated based on the daily voting requests we receive. During periods of intense activity the bot will vote with a lower percentage to cover more posts; conversely, in times of fewer requests the value of the vote will increase. Users who join the trail participate with a scaled vote: even setting your vote at 100%, the votes will be sent out at the same percentage set by the main account, which may range between 10% and 50% as explained above (and this will be the same percentage of users' actual vote).
The bot will never consume more than 10% of the trail users' voting power every 24 hours.
Scientific project: SISTEM

SISTEM is the acronym for Steemit-Italia STEM and it's a project aiming at spreading STEM (Science, Technology, Engineering, Mathematics) content among Italian Steemit users. The project supports and collaborates with the Davinci community and witness, which has been involved in curing STEM articles and collaborating with several open source projects.
The focus of the project is the drafting of scientific articles about innovation and recent discoveries. Each article is the result of an intensive cooperation between authors and steemit-italia editors, in order to to produce a text that is of the highest quality. The authors are chosen according to their expertise and background in the field in which they intend to write: studies curriculum, employment, specific passion. The contents produced are then published through the steemit-italia account, which pays the author according to the recognition received by the article. A portion of the proceeds remains on the steemit-italia account, to finance project initiatives and pay other collaborators.
International project: BRIDGE
Exporting Italian content into international communities, begin new collaborations, supporting and receiving support from international groups: these are the objectives of the BRIDGE project. This project represents the missing link between Italians and the rest of the world on steemit; Steemit-Italia will act as a bridge promoting high quality content and users' initiatives and projects in the international arena. This project includes translators, proofreaders, curators and managers who collaborate intensively to provide individual users with all the support they need to make themselves known internationally.
Depending on the type of collaboration that is established with the foreign community, the resources used will be different and managed in a specific manner, including translation services, revision of the foreign language, promotion of content through exclusive channels or financing for wide-ranging Italian initiatives. In every service offered, coordinated by Steemit-Italia, both sides are paid: the applicants who provide contents and ideas and those who perform the services needed, as translators, reviewers or managers. It's a system that rewards the dissemination of both contents and users at the same time.
If unfortunate circumstances were to cause this project to fail, the lack of conditions to keep it running would lead to the implementation of our reserve plan. This entails serveal options:
All payments to authors and staff will be paid immediately, using personal funds of the admins if necessary.
The account's SP will be delegated to other Italian communities with whom SITA has had cooperative relations.
Any remaining SBD / STEEM will be converted into SP to increase delegation to other communities.