Drawing "HIGATORS" // CONTEST
     HELLO STEEMIANS, TIME WITHOUT PUBLISHED, I HOPE YOU LIKE THIS NEW POST!!
I missed to be able to share my work with you, I are a busy with certain things, but I can now go back with you steemians
This post was to participate in the Contest - BASE: Body, Art, Science, Emotion @Steemit-italia, since I could not publish on time in the same way I thought about doing it now, to share with you the work that I did. 
DRAWING "HIGATORS".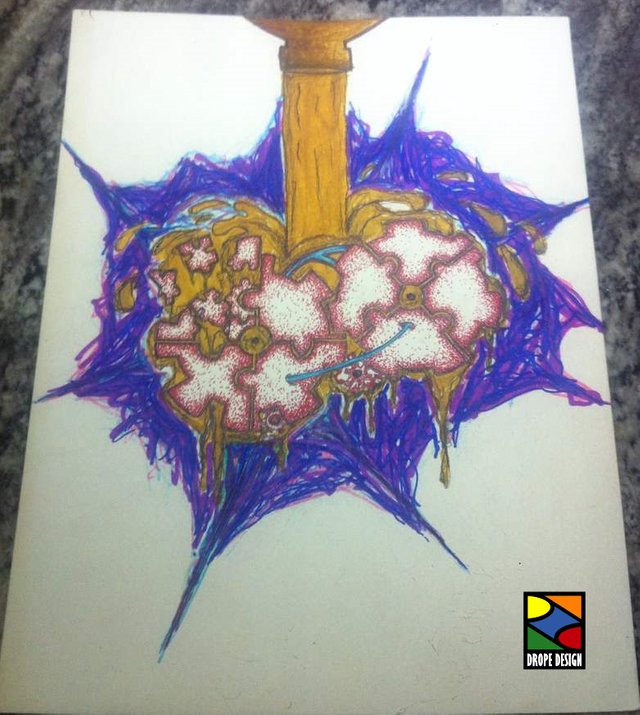 In this drawing I represent the liver as gears giving to transmit the different and multiple functions that this organ has, since, this organ is in charge of more than 500 functions in our body.
In these same gears are reflected pieces with what transmits the different parts of the organ and the regeneration of the same, a curious fact concerning this organ is that it can be regenerated. the red pointillism with which these gears are composed ( liver ) gives the great importance of the liver which is the one that produces blood to the body.
The alcohol running down the gears representing how common it is and how harmful it is also for the liver, normally people do things many times that are not healthy for our body, but we still do it.  

DRAWING PROCESS

SKETCH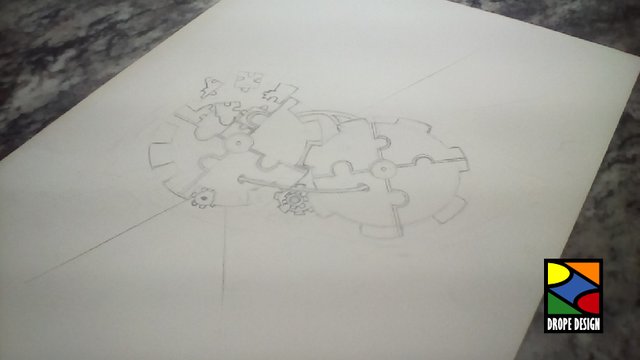 DELINEATED AND FILLED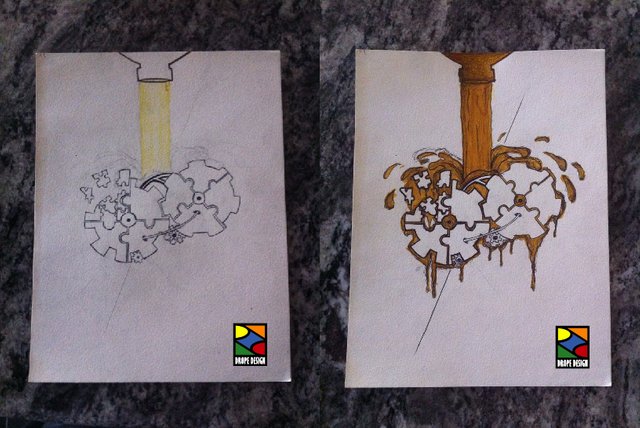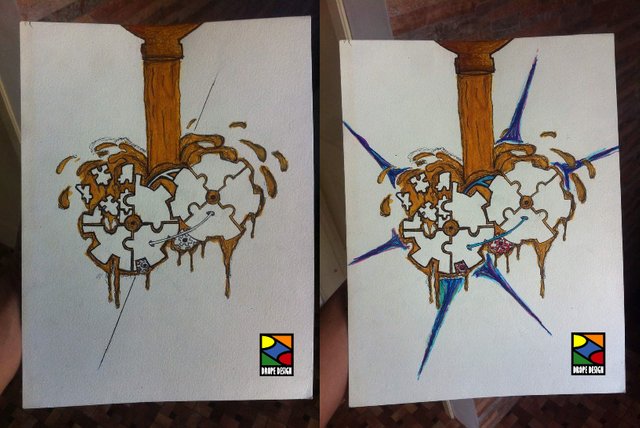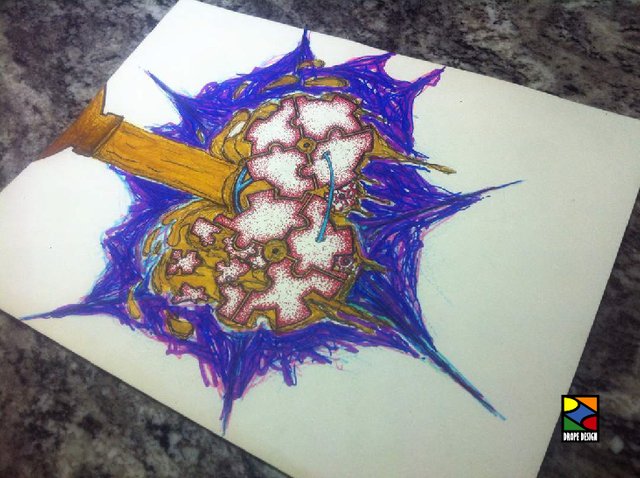 MATERIALS: ° Cork sheet
° Sharpie markers
° Rapidograph

I HOPE YOU LIKE MY POST.
SEE YOU SOON STEEMIANS!