STEEMIT IRON CHEF 2018 Act 02 Round 14 ~ Sunrise on Mauritian Beaches 🏝
The theme for the last and final round of Act 02 of the #steemi-ironchef food challenge was a very interesting to me. I actually didn't know too much about the specific mauritian cuisine yet. Of course I read recipes written by @progressivechef and @creativewoman and found lots of them delicious but still I didn't know what's special about this islands cuisine and what a typical dishes. Because I wanted to cook something that would fit in there I did a lot of research and read quite a few recipes and in some travel blogs trying hard all the time to decide what to make. I found out for example that the mauritian cuisine is inspired by influences from many cuisines in the world like the africa, indian, asian, creole and even the french - am I right? 
While reading and thinking I changed my mind. I hadn't have to cook something everyone on Mauritius would already know. They can do it themselves using their original recipes. But I noticed that there are many regional vegetables and fruits we also can buy over here like bananas, pinapple, mangoes and papayas and there are many spices and ingredients I use in my cooking regularly anyway like vanilla, tumeric, cashew or tamarind.
I took all these things and made a cocktail like dessert from them - a dessert of the color of an bright tropical sunrice.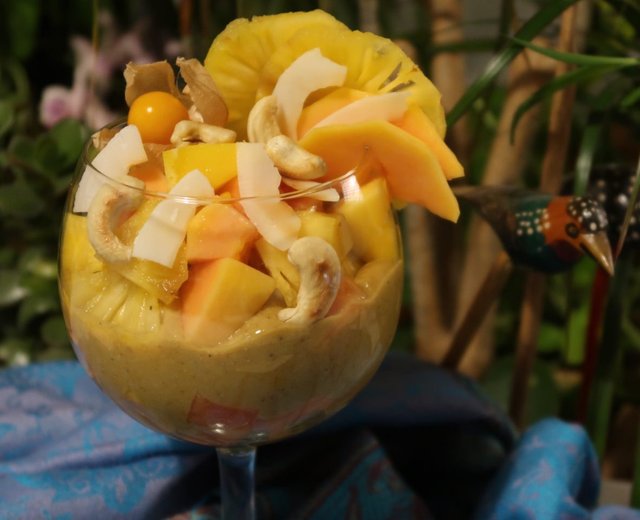 I used dried mangoes and coconut chips, cashews, coconut milk (water max. 40%), ground dried vanilla, ground tumeric, white chia seeds, tamarind paste, fresh bananas, mango, papaya and a baby pinapple. No extra sugar and no cooking was needed.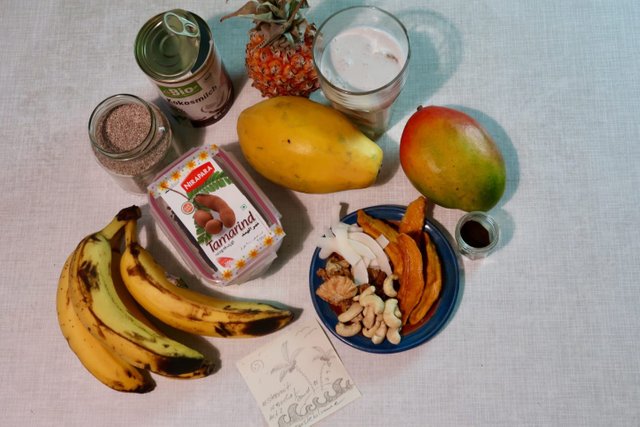 I let the dried papaya soak in the high quality coconut milk for a couple of hours. I soaked a piece of the dried tamarind (sice of a walnut) soak in a little bit of boili hot water and shredded my white chia seeds in a coffee grinder.
I removed all the kernels and some of the rough fibres from the tamarind paste and mixed it together with the coconut milk and the dried mangoes in my food processor. Even now the result was extremely delicious. It had a surprising light and fluffy texture and the combination of the fruity mango, the sour tamarind and the coconut flavor was really good.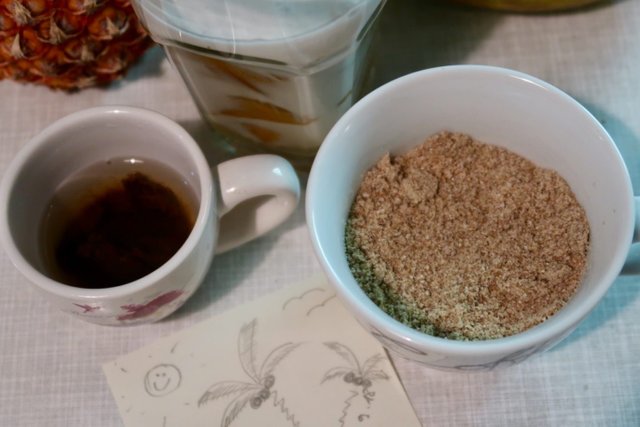 For more sweetness I took one sliced banana (and for the texture too), for a even brighter color and the aroma some tumeric. I "seasoned" with one - two - no, three (!) dashes of the ground vanilla and mixed everything carefully. Because I didn't know how liquid this would be, I had my prepared chia seeds at hand. The texture of the cream was already ok but I wanted it a little bit more firm so I stirred in three teaspoons of the ground chia seeds. It also added some healthy omega three fatty acids to my treat. A little bit healty doesn't hurt ... 😜.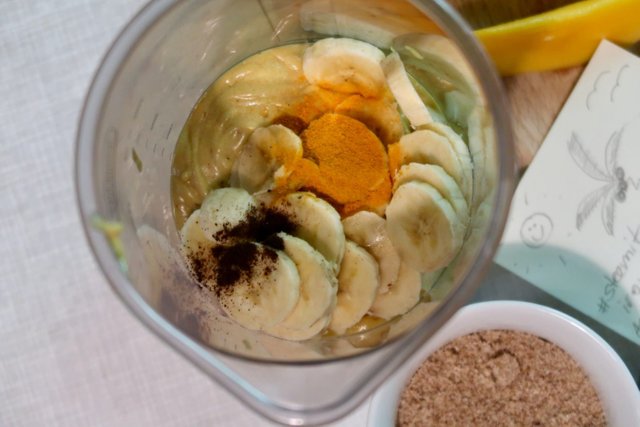 Ready! I prepared the fresh fruits and roasted a few cashews and coconut chips.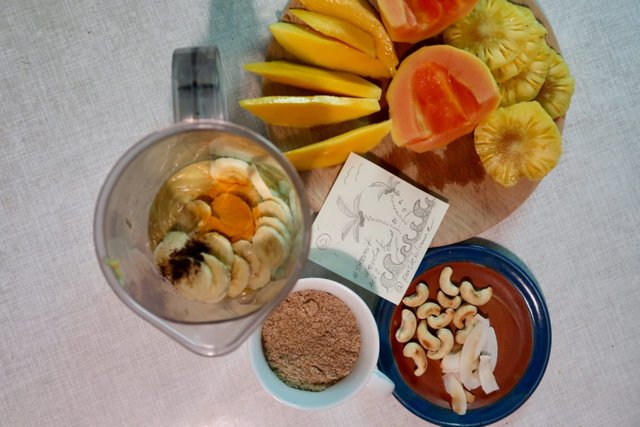 To serve the dessert I arranged it in a huge whine glass (I assume it's aburgundy glass 😉).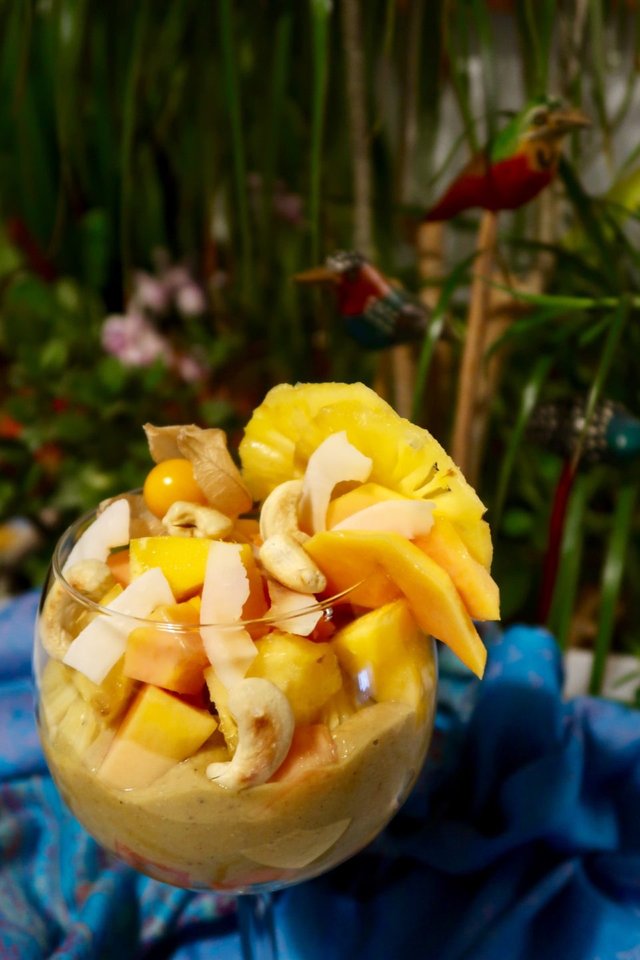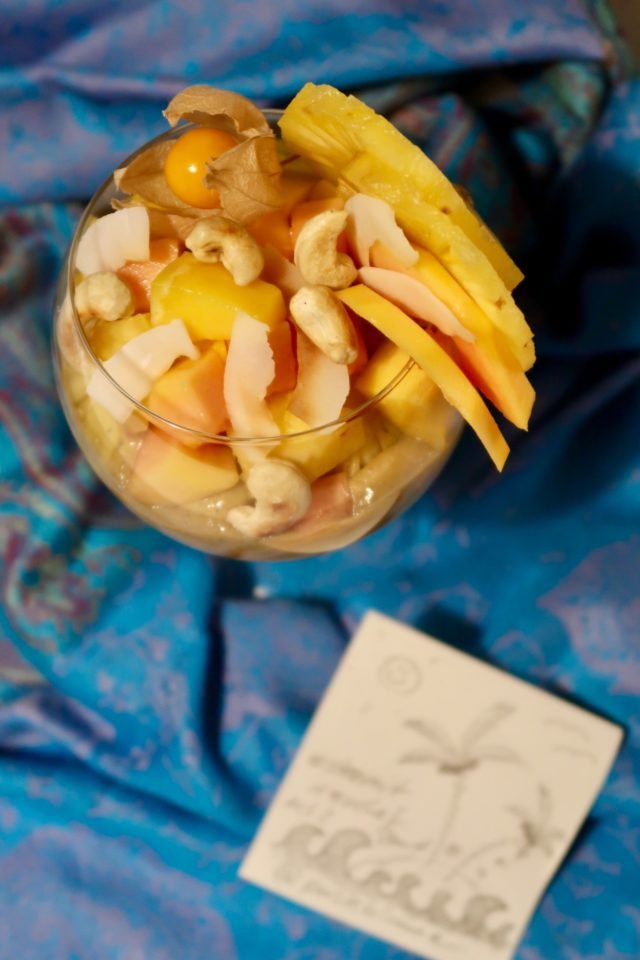 For the photos I moved all my houseplants into the kitchen to create a junglelike backround. Even the three wooden african burds came flying over very fast ...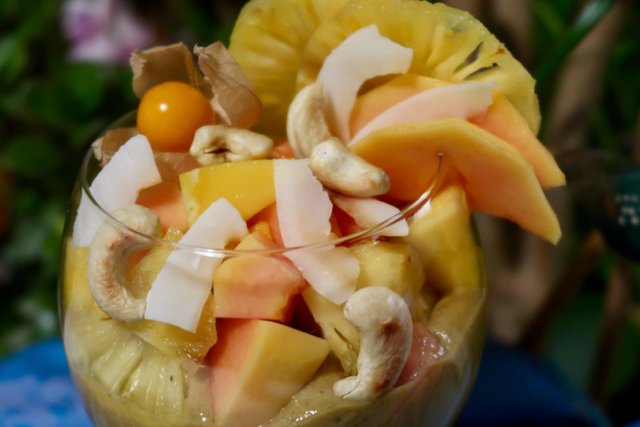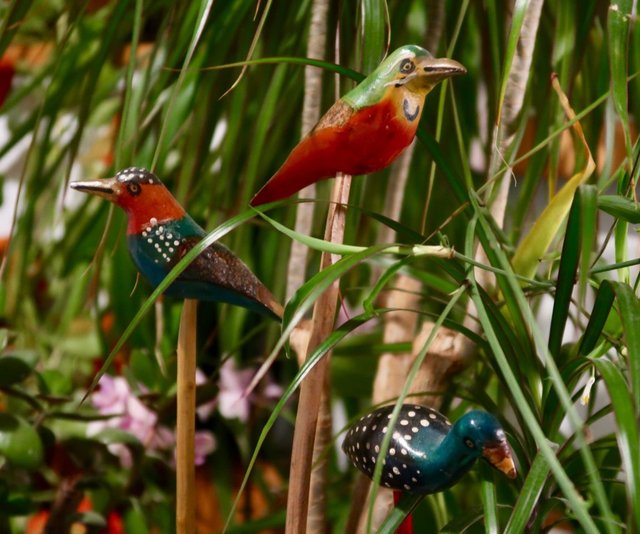 It was a wonderful mixture of sweet, sour and fruity flavors and I am glad there is something of evething left over waiting for me to wake up in the morning and have the most decadent Saturday breakfat ever! 😋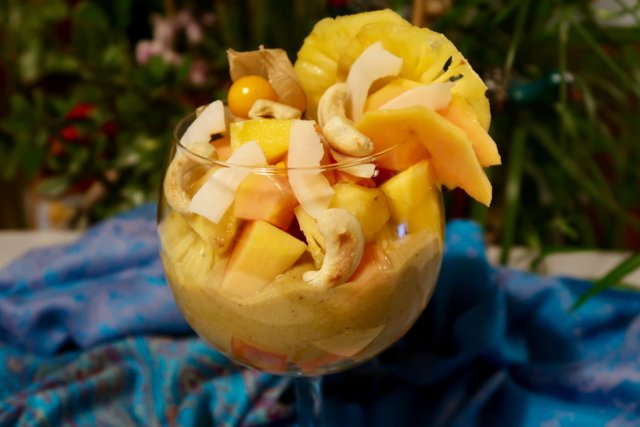 Now have a wonderful weekend my foody friends and enjoy the sun wherever it shines and where it doesn't don't loose your sunshiney mood and eat some sunsoaked fruits. ☀️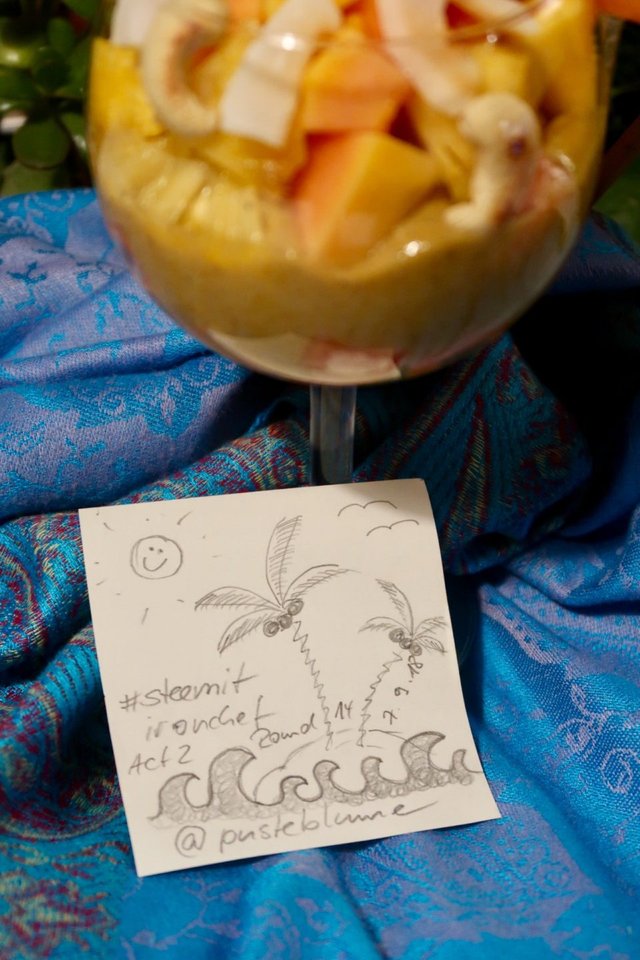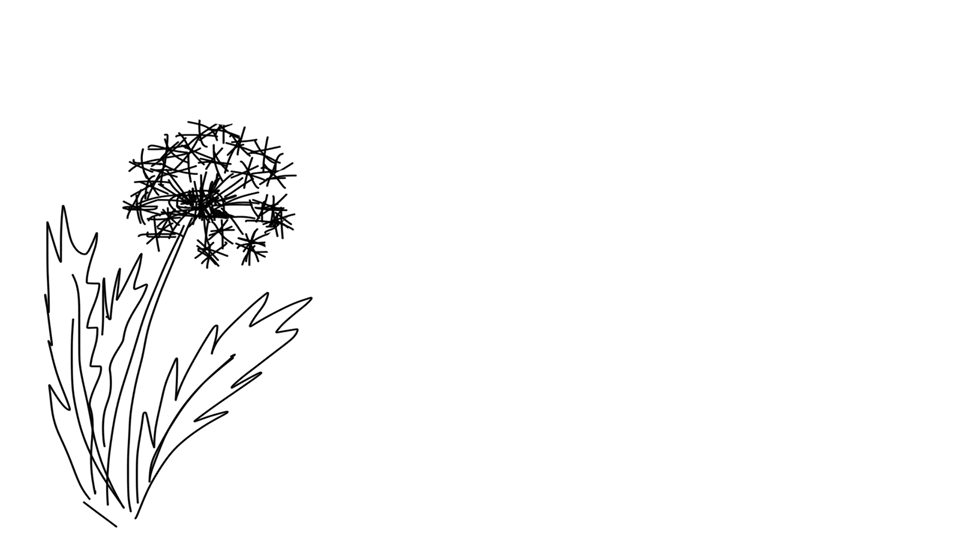 🏝