WINNERS ANNOUNCED : STEEMIT IRON CHEF 2017 WEEK #16!!! Check out the winning entries for the past week! Congratulations to all winners!
Greetings amazing Steemians around the world!
I will start with a big apologize to all contestants of Steemit Iron Chef for my lateness in announcing the winners for round 16!
I am sure most of you who follow me or @steemit-ironchef already know how busy I have been the last 30 days! On top of my limited free time, I took all the time needed to complete the rankings in the best way possible!
So Ladies and Gentlemen...after 4 days delay...the winners are known for the 16th round! In total we had 23 valid entries!
Amazing round as usual with some wonderful creations from our contestants as well as couple of new ones joining which is just great news for the future!
Without losing too much time, let me share the winners with you all!!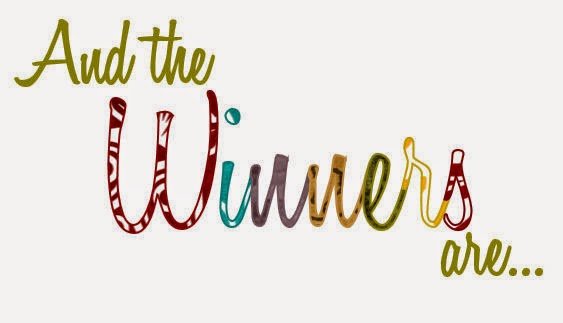 ---
5th/6th/7th place
We have 3 contestants scoring the same amount of points and hence share the 5th place!
Congrats @KVT, you win 1.5SBD and 20 Skillcoins each!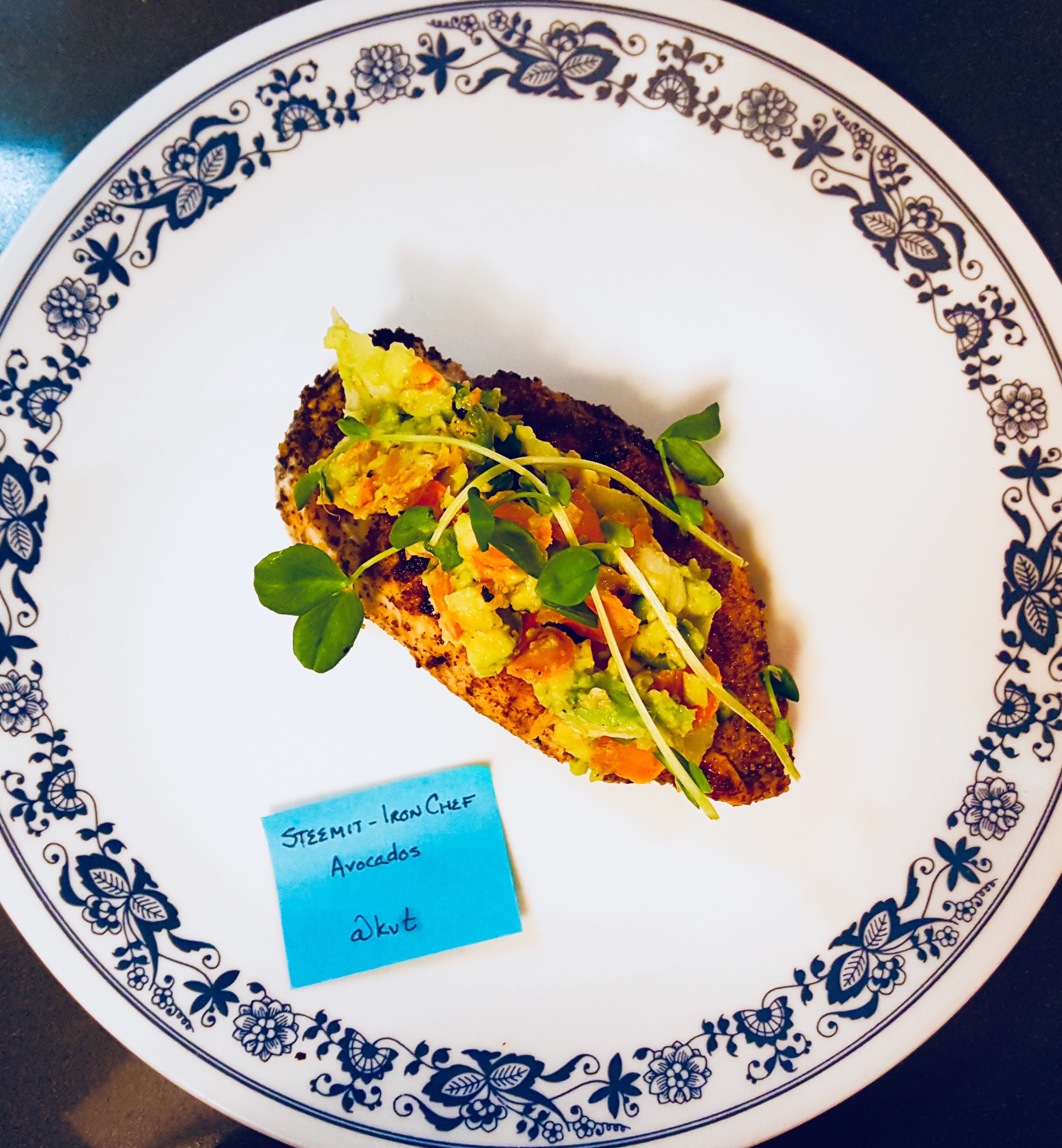 ---
---
Congrats @amy-goodrich, you win 1.5SBD and 20 Skillcoins each!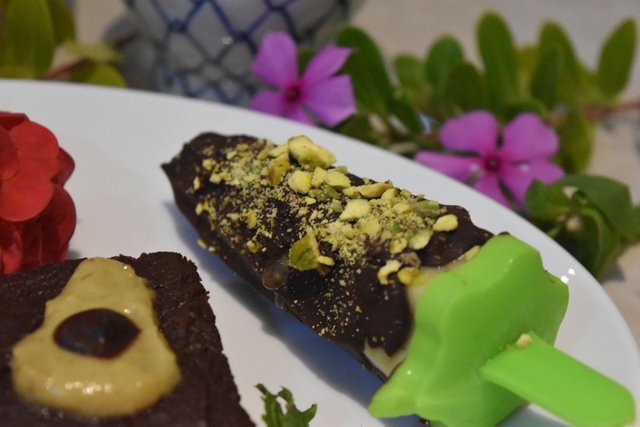 ---
Congrats @foodflaneur, you win 1.5SBD and 20 Skillcoins each!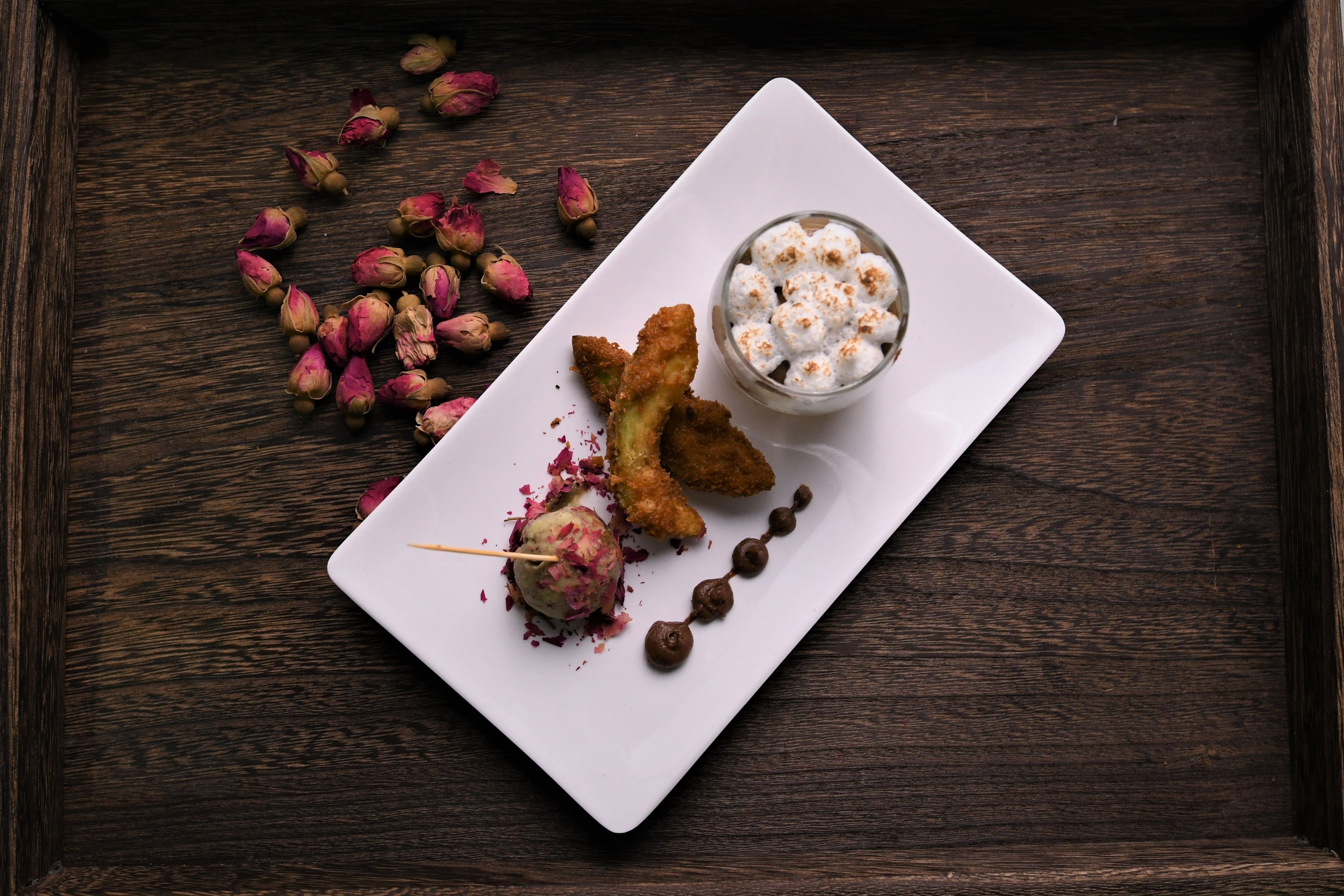 ---
4th place
Congrats @haphazard-hstead, you win 1.5SBD, 15 Whaleshares and 20 Skillcoins!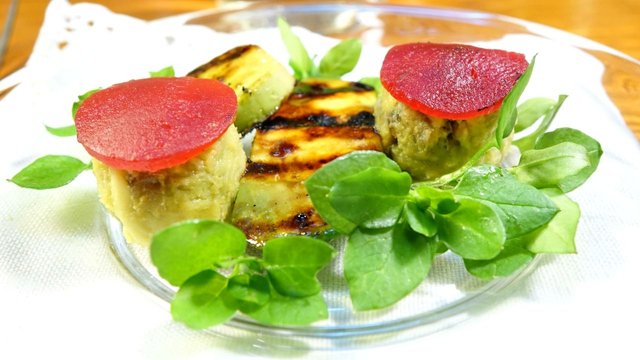 ---
3rd place
Congrats @offoodandart, you win 5SBD, 20 Whaleshares, 20 Voiceshares and 30 Skillcoins!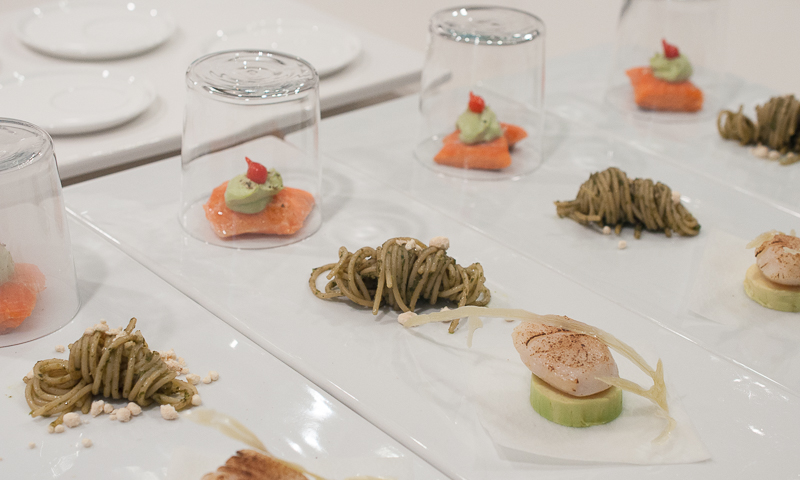 ---
2nd place
Congrats @foodie.warrior, you came second and win 8SBD, 25 Whaleshares, 25 Voiceshares and 40 Skillcoins!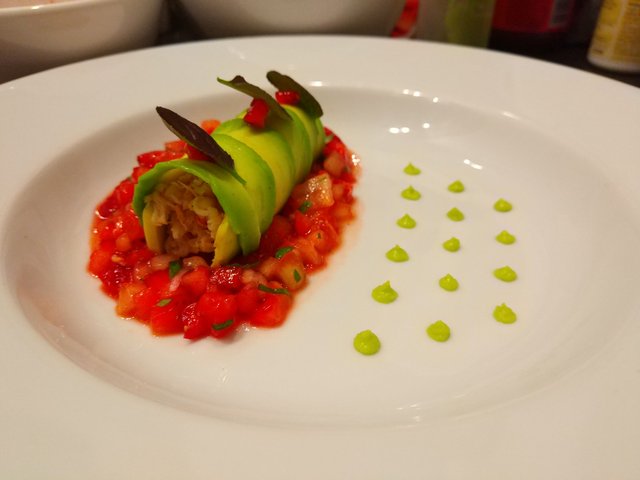 ---
The Winner
Big round of applause for @jaymorebeet! Congrats my friend, you win 12SBD, 40 Whaleshares, 30 Voiceshares and 50 Skillcoins!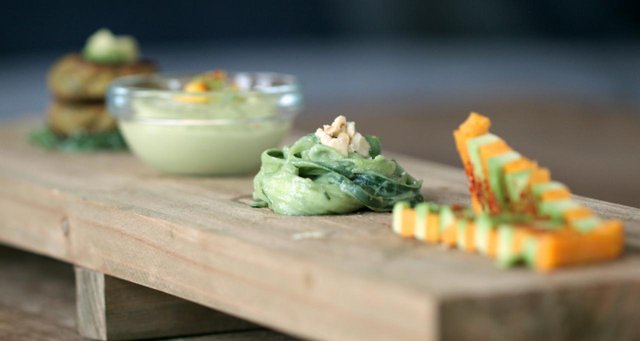 ---
WEEK 16 FINAL STANDINGS
As we have 3 contestants getting to that 5th place, they are all awarded with 4 points for the league!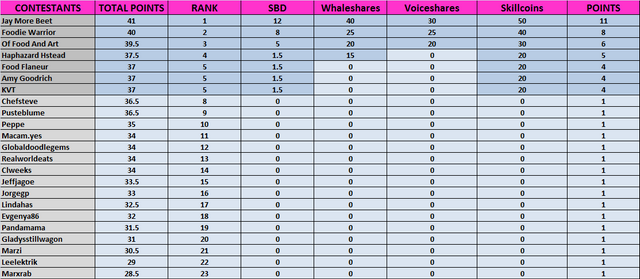 ---
STEEMIT IRON CHEF 2017 LEAGUE
With only one round left, the top 2 positions are claimed!!! It is confirmed that @offoodanart will finish on the first position and with her win @jaymorebeet will finish second!
The final standings will be out after the last round results!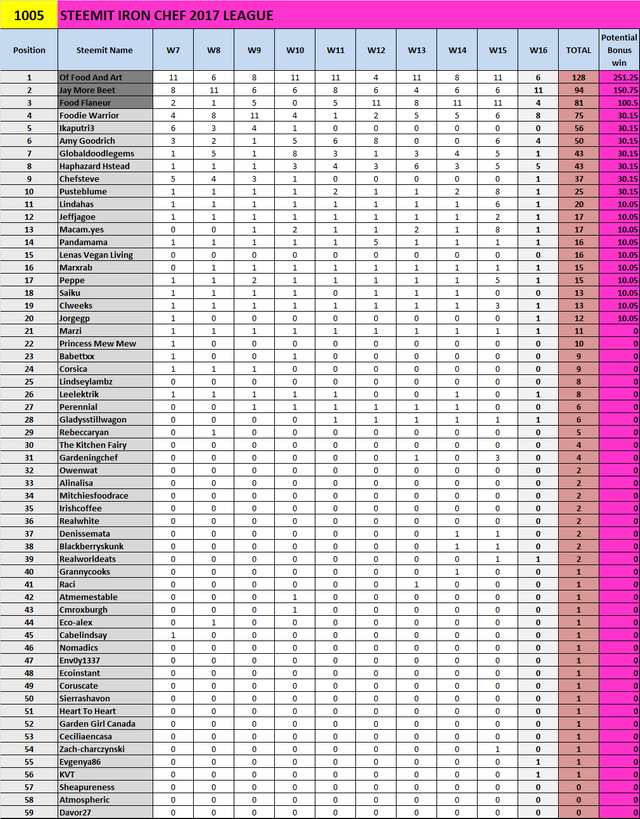 ---
So here we go, 16 rounds completed and a final one left! Steemit Iron Chef 2017 has been simply an amazing contest and stay tuned for the 2018 season starting soon after the new year break...
---
Shout-out
Usual big thanks to @canadian-coconut and @donkeypong for the amazing support you are giving me on my daily post, which is vital for the SBD prizes of SIC!
And huge thanks to the sponsors : @akrid, @voiceshares and @bambam808!!!
---
IMPORTANT NOTE
The SBD made on all my posts is used for sponsoring the Steemit Iron Chef 2017!
Anyone wishing to grow the prizes and be a sponsor of this unique contest, please do let me know!
You are most welcomed!
Thank you and congrats again to all the winners!!!
@progressivechef