Nuts are perfect options for healthy fats and they are very delicious, as well. I love making cakes, so I came up with this recipe in order to enter the #steemit-ironchef contest held by @progressivechef.
These little cheese cake bites are so creamy and delicious. They are 100% gluten-free, dairy-free and refined sugar-free and super easy to make.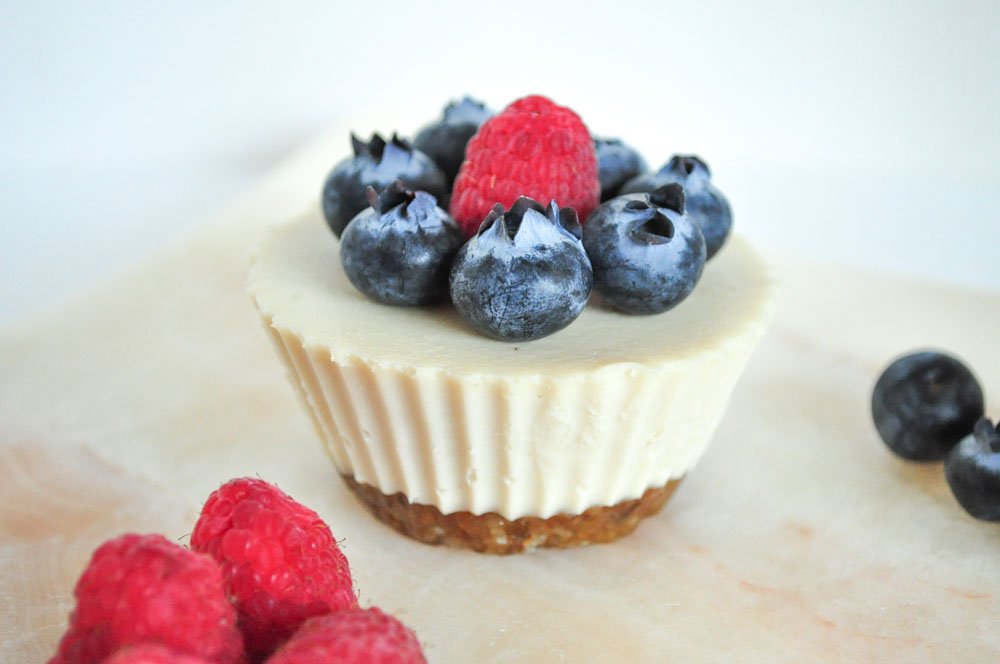 Recipe:
Base:
1/2 cup dates
2/3 cup pecans
Cream:
1 1/2 cup cashews soaked
1 1/2 tsp cinnamon
1/3 cup coconut oil
1/2 cup + 2 tbsp coconut cream
1/2 cup agave syrup
For the base, put the pecans in the food processor to chop them. Then set them aside and do the same with the dates until they form a ball in the food processor. Mix both ingredients together. Scoop a heaping tablespoon of the mixture into silicone muffin forms and press it with your fingers.

For the cream, add all the ingredients to a blender and mix until very smooth. Divide the filling within the muffin tins and tap them a few times to release the air bubbles.

Put them in the freezer for 5-6 hours, then you will be able to easily press them out from the silicone forms.
You can leave them on the kitchen table if you'd like to eat them soon, or just keep them in the refrigerator. You can put any fruits or nut butter on the top for some extra flavor.