STEEMIT IRONCHEF ACT01, ROUND02: CABBAGE
Here we are with Round 2 of Act 1 of the 2nd annual Steemit IronChef Competition hosted by chef extraordinaire, @progressivechef.
Cabbage is such a versatile ingredient, can be eaten in so many ways and serve so many roles in the dishes it inhabits. This week, I tried to stretch myself to use cabbage along with some ingredients I haven't worked with to date.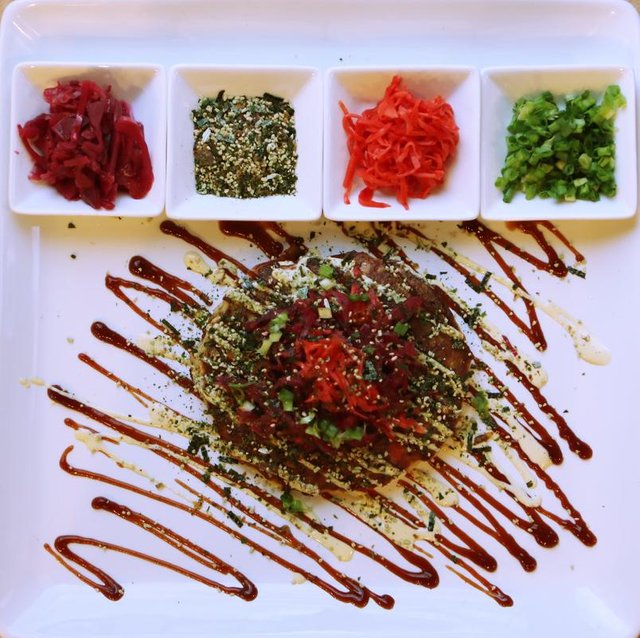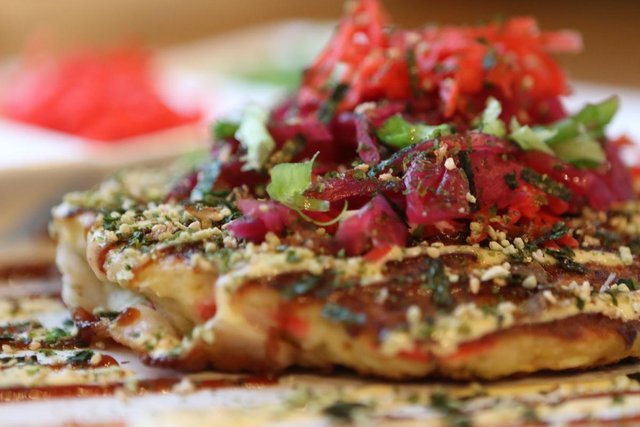 I recalled an excellent recipe post by our fellow foodie Steemian, @chefsteve, as part of his japanese cooking series. He showed us his recipe for a Japanese "as you like it" pancake called Okonomiyaki. I also remembered when @steemit-foodie ate Okonomiyaki on her lunch break one hectic day.
Intrigued, I've decided to jump in and make some Okonomiyaki of my own. I'll tell you right now, the Japanese know what they are doing when it comes to food. Not only does browsing Pinterest for 'japanese food' demonstrate the variety of flavors and textures that are used in Japanese food, but the sheer beauty in the presentation of Japanese food is enough to get me to try my hand at making something for myself.
Okonomiyaki, from my limited research, is a thick savory pancake, usually containing cabbage, which can be filled and topped with a wide assortment of toppings, from pickled ginger, seaweed flakes, sauces, pickles, other vegetables, eggs, and even potato chips. Basically, anything goes with this dish!
---
Each pancake (the recipe made 5 meal-sized pancakes) was set in a nonstick frying pan, and one side was layered with thinly sliced pork belly. The pork belly crisped up so nicely once the pancake was flipped. Yum!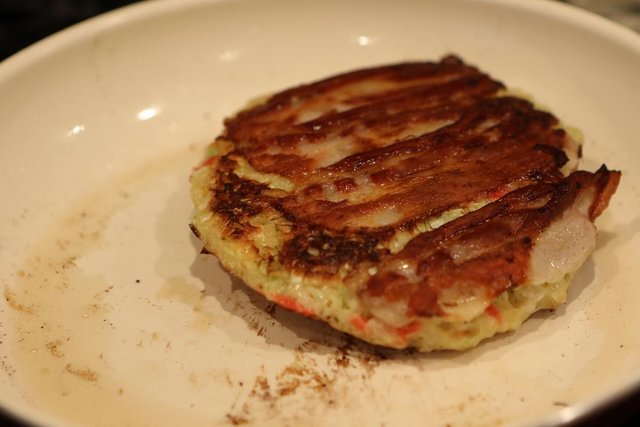 ---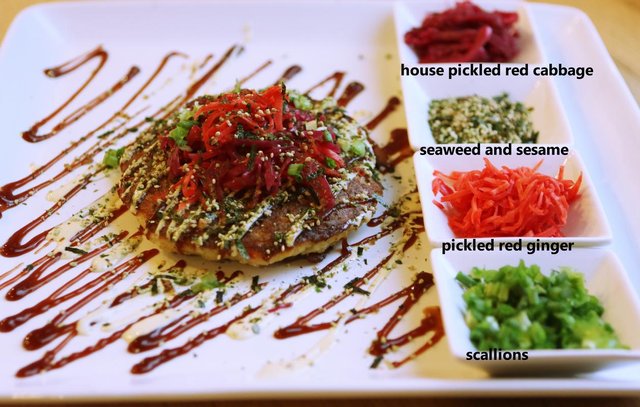 I topped mine with pickled red cabbage, pickled red ginger, sliced scallions, furikake (a blend of seaweed and sesame seeds, used to season rice), a simple version of okonomiyaki sauce, and homemade japanese mayonaisse.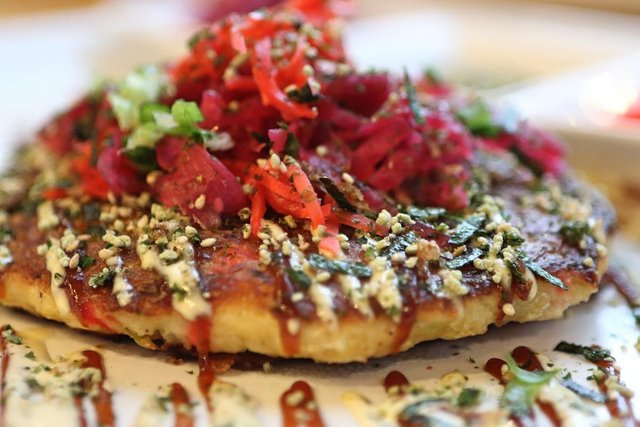 I've included my recipe notes page, mostly adapted from the amazing blog justonecookbook. This was my first go at using Nagaimo (Chinese Yam). I had quite the time finding it in the local asian market, and when I felt it's firmness, I was expecting the inner texture to be similar to jicama or potato. Boy was I in for a surprise when I began to grate the Chinese Yam on the hand grater - it is so slippery! Like a cross between slime, aloe, and mucus! Despite the unexpected sensory experience, the Chinese Yam certainly added a fluffiness to the pancake that would otherwise have been sorely missed.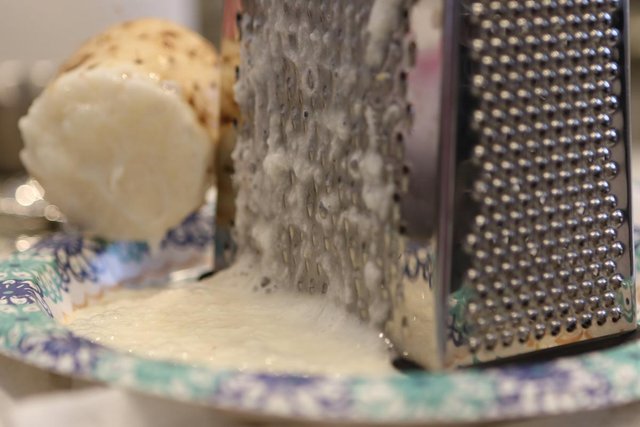 Slippery slimy Nagaimo!
---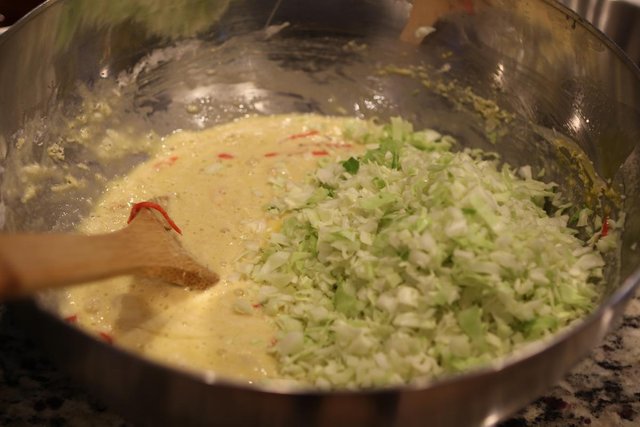 Combining a LOT of cabbage into the batter before the pancakes went into the pan.
---
I also liked the freshness of the pickled red ginger, which is not sweet like the ginger that comes with sushi. The red ginger, threaded throughout the pancake, not only brought a nice flash of color, but a freshness to the dish.
I also made my version of Japanese mayonaisse (Kewpie Mayo) by combining eggs, vegetable oil, dashi, apple cider vinegar, salt, and sugar.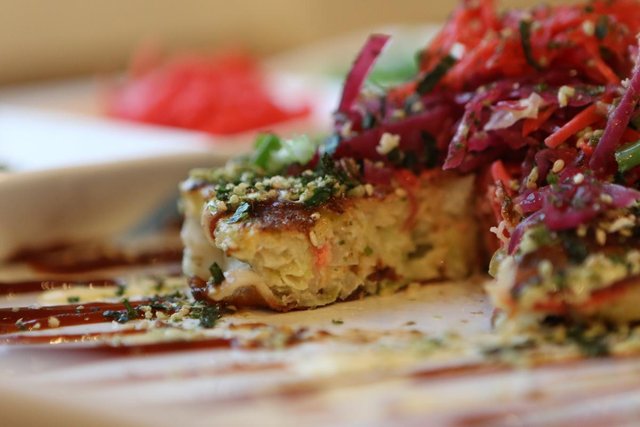 For the Okonomiyaki sauce, I made a version by combining oyster sauce, tomato ketchup, sugar, and steak sauce. It's the best kind of BBQ sauce I've had in a while!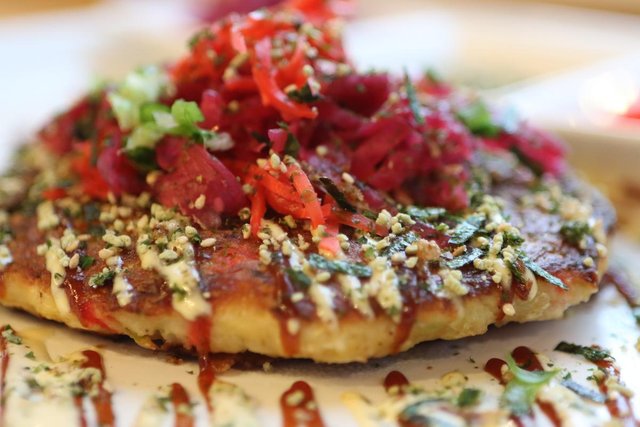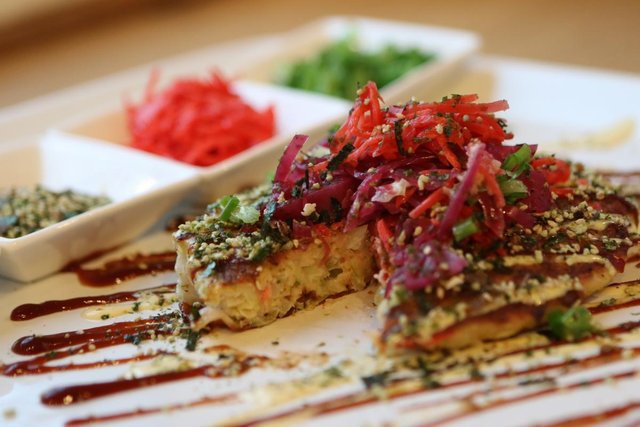 ---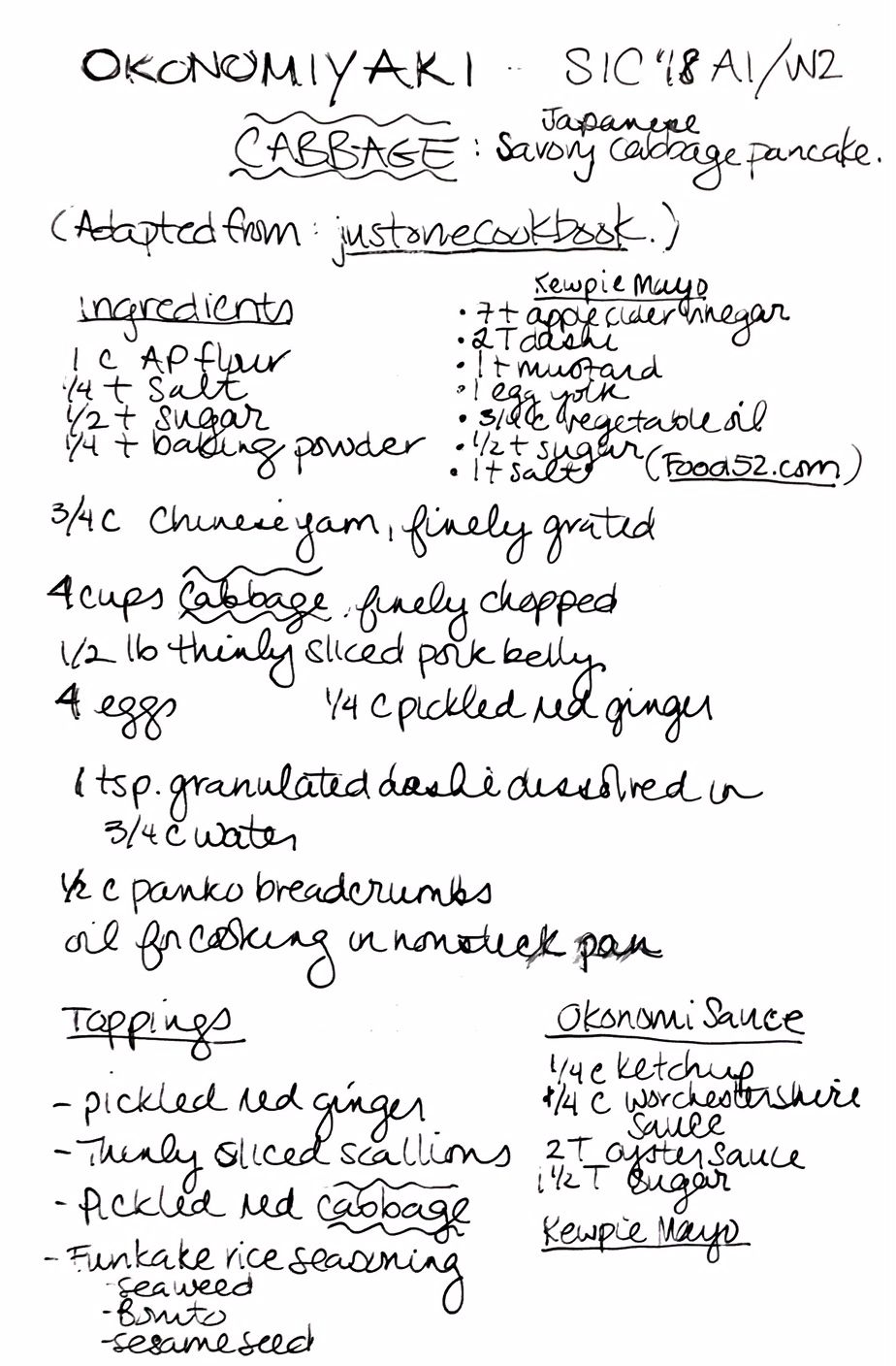 ---
I made these for my husband and I for dinner, and I figured that the kids would reject the Okonomiyaki so I made them a separate dinner of their own that was sure to please. Well wouldn't you know it, the kids rejected their specially-prepared kids' dinner in favor of the Okonomiyaki!? Isn't that how it goes??
---
And here's my proof photo for this week: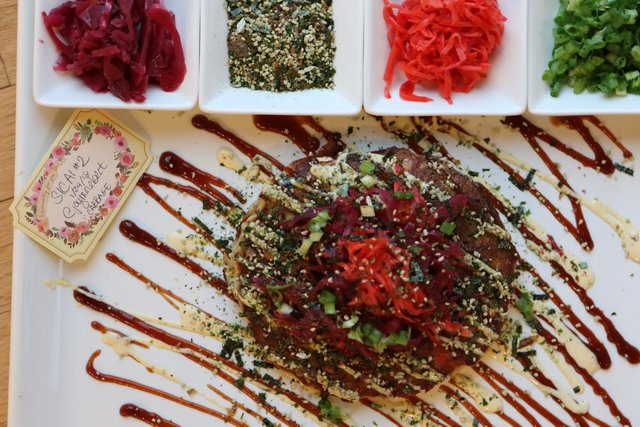 ---
If you're interested in being a part of the Steemit IronChef Competition, don't forget to check out the details at @steemit-ironchef. A huge thanks to @progressivechef for coming up with this awesome way to showcase our food creations and build community with each other here on Steemit. Looking forward to continuing this competition!!
---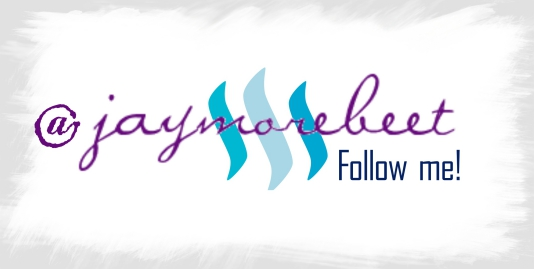 ---
All content and images by @jaymorebeet, taken with a Canon 7D Mark II on 1/25/2018.