Steemit Iron Chef Act 02 #14: Rose Cherry Chia Smoothie
If I were chillin on a paradise island, I'd want a cool fruit drink in my hand that didn't take long to make! For this Rose Cherry Chia Smoothie, I blended: Rose water, frozen cherries, frozen banana, aloe leaf, chia seeds, maca powder, Champagne sea salt and vanilla powder, then topped it with grapefruit zest and germinated/dehydrated apricot kernels.
Organic, high raw vegan. Makes you feel sexy.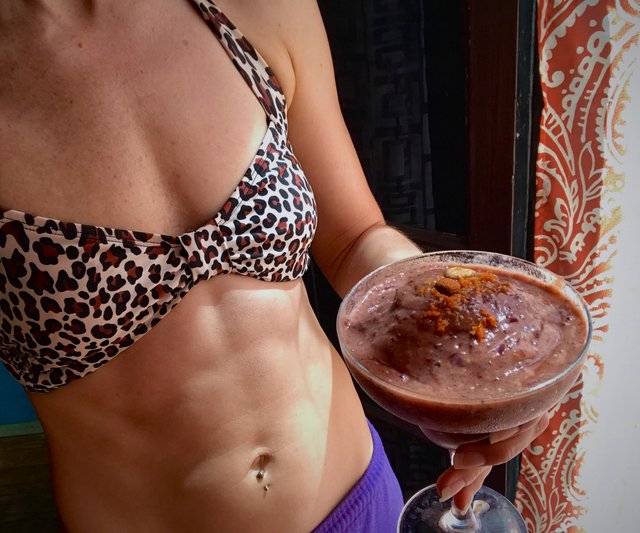 @progressiveironchef