A celery celebration with wildflowers, wild cherries, and homegrown saffron! Please join me in my post for the celery transformation!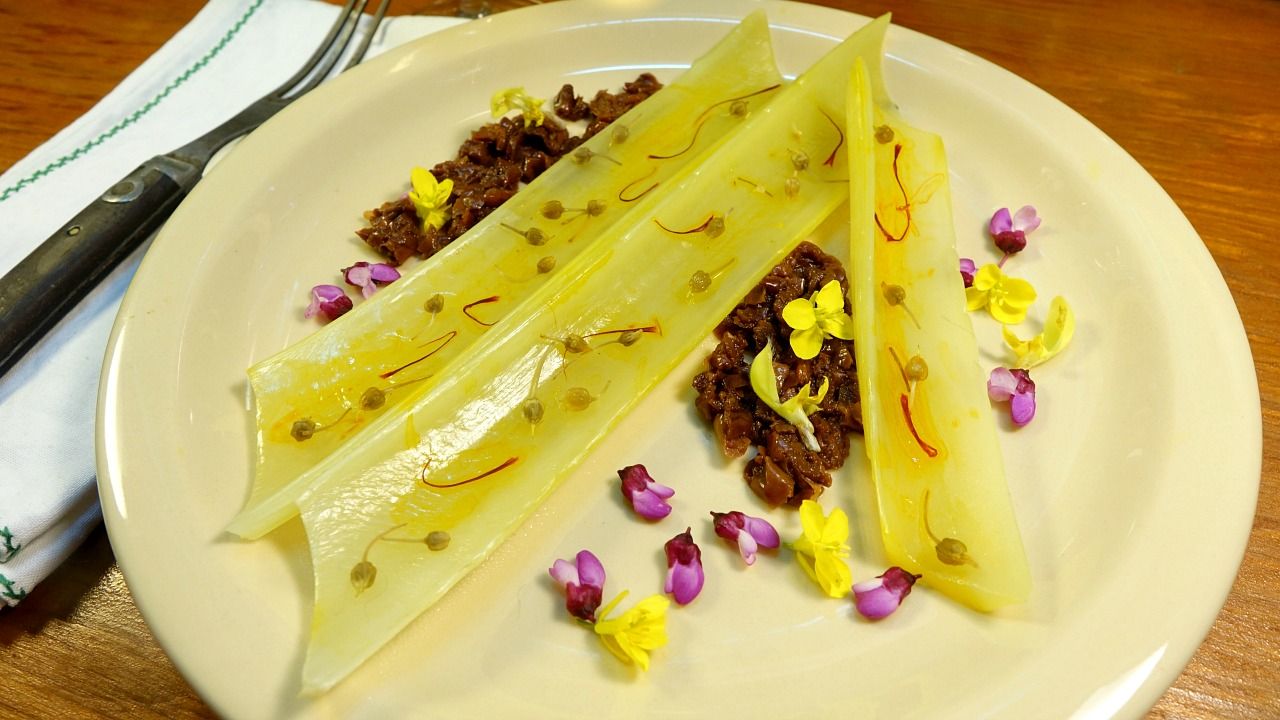 ---
Flowers and Fruit
First off, I check my larder. I need to make room in my freezer and cupboards for upcoming spring and summer harvests. My homegrown saffron doesn't take up much space in my cupboard, but it will be just right for braised celery. I also have elephant garlic flowers that I preserved in vinegar. Left to mellow in the jar for months, they smell like garlic bread -- smooth and mild.
Every summer, I gather gallons of wild pin cherries and freeze them to enjoy all year. Pin cherry trees are so invasive, they are a problem here in Oregon's Willamette Valley. But the cherries are so delicious! They are like a Morello cherry -- sweet but tart. One of my favorite cherries, wild or domestic.
Then I wander the yard for a few flowers. The yellow deadnettle and redbud flowers are just starting to open. The wild field mustard has been blooming for weeks and will keep on for awhile. What a great wild plant!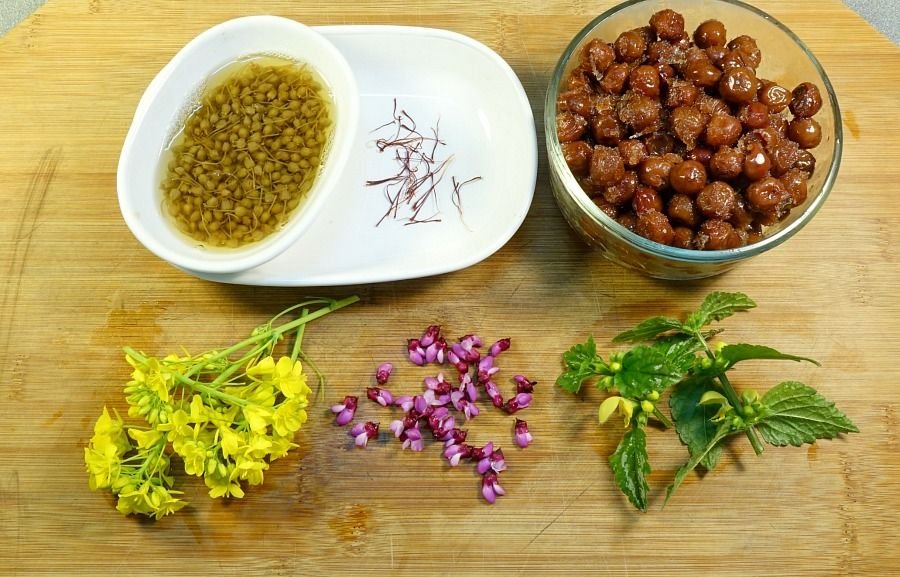 Clockwise, from top left: Elephant garlic flowers, saffron, wild pin cherries, yellow deadnettle, redbud flowers, wild field mustard flowers.
---
Braising Celery
I soaked my saffron in warm water for awhile. I poured that over my peeled celery and elephant garlic flowers, in a skillet where I could control the heat. I let that braise until the celery was really tender.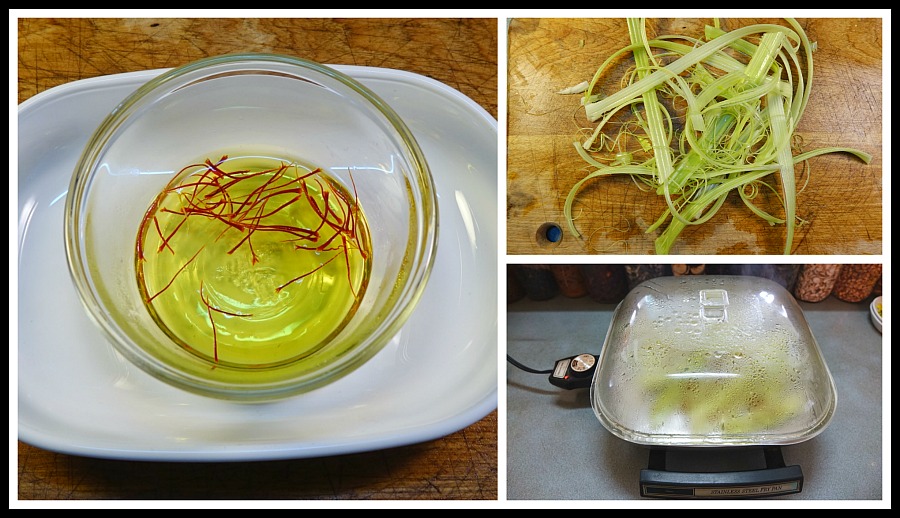 Soaking the saffron lets its color develop before I put it on the celery. I'm using the celery peels with other vegetables for a soup stock. That skillet is handy for slowly braising vegetables. I can just set it at a temperature and walk away.
---
Enjoying Saffron Celery!
This felt fancy enough to have with a glass of white wine. The celery flavor didn't get overwhelmed by any of the other ingredients. But the saffron and mild elephant garlic flowers helped tame the sharpness of the celery, with a deeper flavor.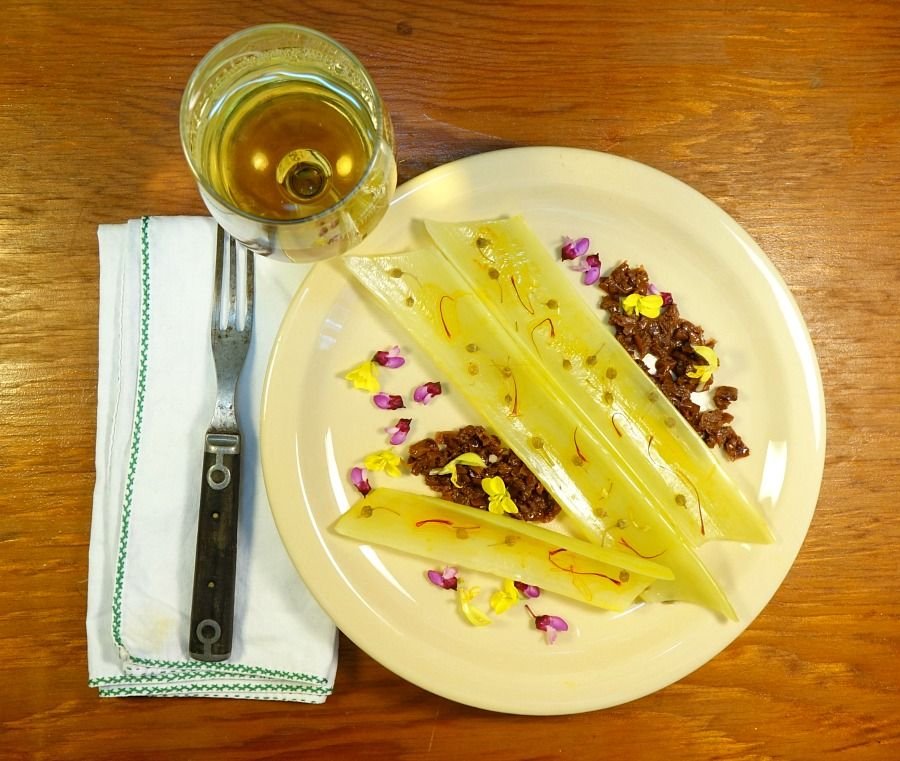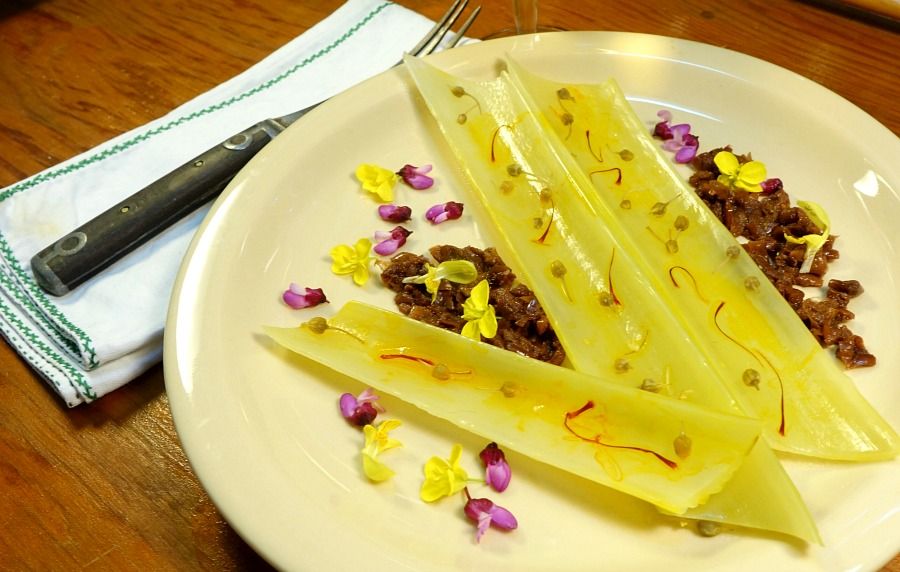 Those pin cherries are perfect with the celery! Warm, chopped finely, mixed with fresh-ground black pepper. Yeah, that's good!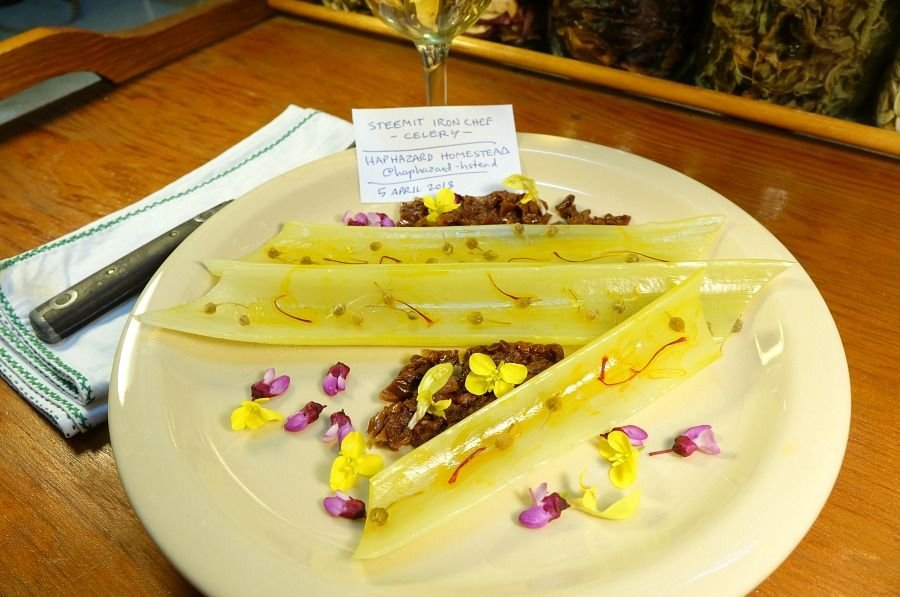 I am glad I made a lot of this -- an entire head of celery! It's so good. Even though my saffron is all gone now, I'll be using that combination of the celery, cherries, and elephant garlic flowers again! Highly recommended!
---
What Do You Think?
Do you like cooked celery?
Do you eat any flowers?
Do you pick wild cherries?
Would you eat my saffron celery?
I eat a lot of wild plants and show you how, because I believe that we can all have lives that are richer, more secure, more grounded, and more interesting by getting to know the plants and the land around us – in our yards, our parks, and our wild places.
Thanks @progressivechef for creating the Steemit Iron Chef contest series!
I try to make content that's interesting! If you found this informative and helpful, please give it an upvote and a resteem.
---
Plant List
Saffron - Crocus sativus - stamens
Pin cherries - Prunus avium
Elephant garlic - Allium ampeloprasum - flowers
Redbud - Cercis canadensis - flowers
Yellow Deadnettle - Lamium galeobdolon - flowers
Wild field mustard - Brassica rapa - flowers
---
Haphazard Homestead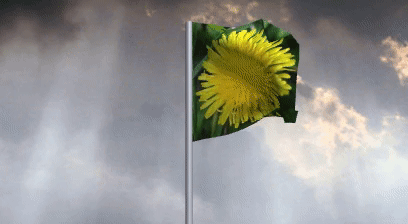 foraging, gardening, nature, simple living close to the land
All content is 100% Haphazard Homestead!
My YouTube channel: Haphazard Homestead