STEEMIT IRON CHEF 2018 Act 02 Round 14 : Beach Salad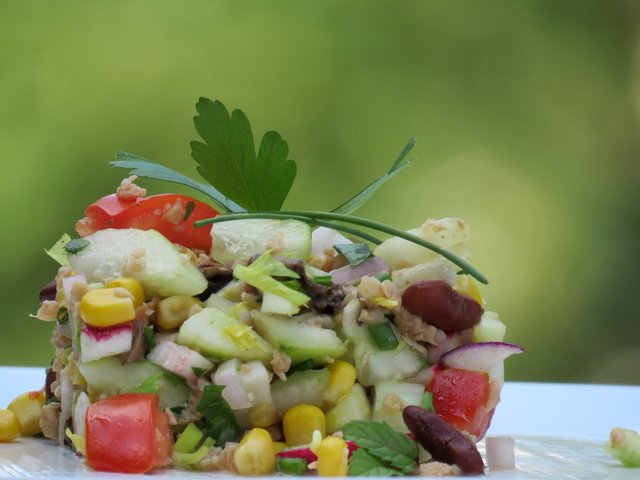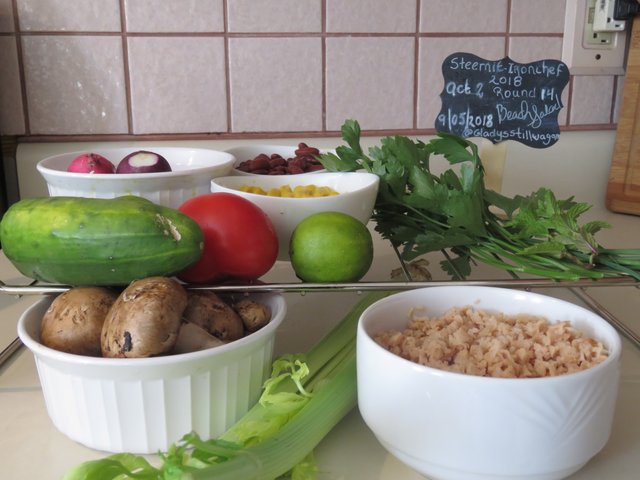 This week was the long weekend of summer and that's why it's time to be with the family and with the ease that we have the beach, a part of the family is so close but they have a beach house and there We all meet that we can be with them and I am always asked to make my

as they say to the salad I make and that @Progressivechef gave us the idea of ​​making a recipe that we eat near the beach and it is for me It is my favorite for fresh and nutritious so we start with the recipe. Now the recipe was made to show the recipe here and I made it just for me and still came out a lot of salad.
---
Ingredients
For 8 people
3 cups of already hydrated TVP (High Protein) or quinoa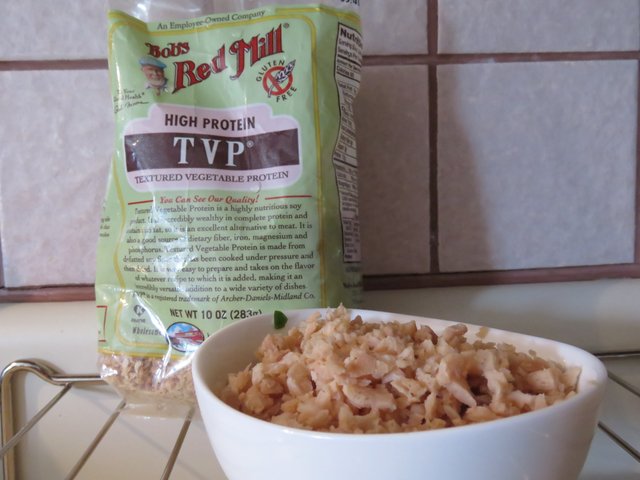 3 tomatoes
6 sticks of celery
6 rainbow radishes
1/2 bunch of parsley
2 branches leaves of mint
1/4 cup chopped chives
2 cloves of garlic
1 cup of beans
1 cup of corn
2 lemons juice
1 cup baby portabella mushrooms
1 shallot
4 tablespoon of olive oil
1 tablespoon of Italian herbs
3 tablespoons of apple cider vinegar
salt to taste
Steps
All the ingredients already chopped are mixed as well as the liquids and it is stirred very well. I made it vegan. You can add shrimp or crab or any seafood that you like and it is served the cold salad I recommend it is very refreshing if you make it enjoy.

My proof photograph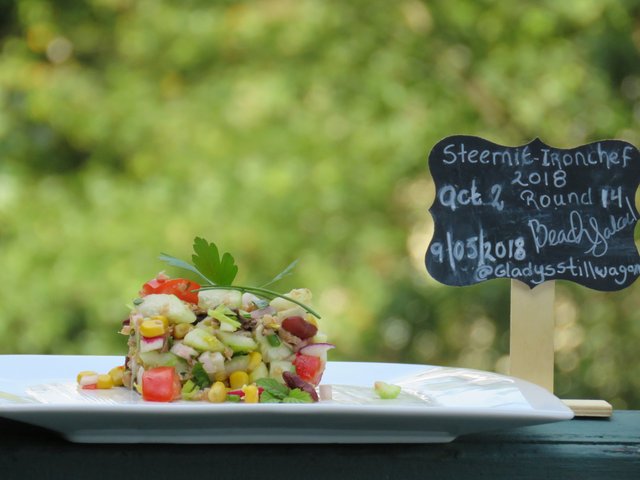 Thank you to @progessivechef @steemit-ironchef and the sponsors
like @donkeypong, @canadian-coconut and @sjennon
for their support to Steemit-Ironchef
Camara Canon PowerShot SX60 HS
@gladysstillwagon