Act 02 Round 10 : Purple potato, pistachio and rosewater ice lollies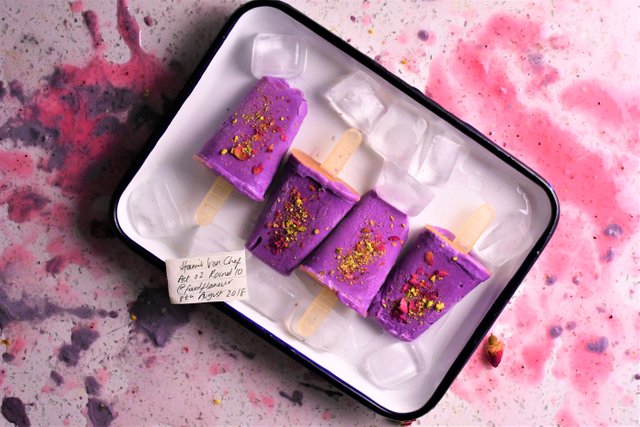 Given that it's around 40C almost everyday here in China, I can't get enough of the ice cream/lollies section in supermarkets, or pretty much anywhere! I'm quite cautious of how many calories are in them however each time I eat one, and since shop-bought ones are generally loaded with sugar and fat, I thought it best to create my own!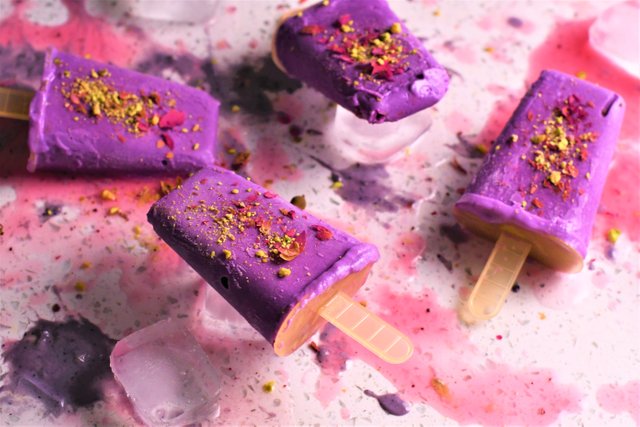 It's truly a pain without an ice cream maker to make ice cream, so lollies are perfect as they require minimal effort. However, I am admittedly a big fan of ice cream if I had to choose between the two so I thought, why not combine the two?!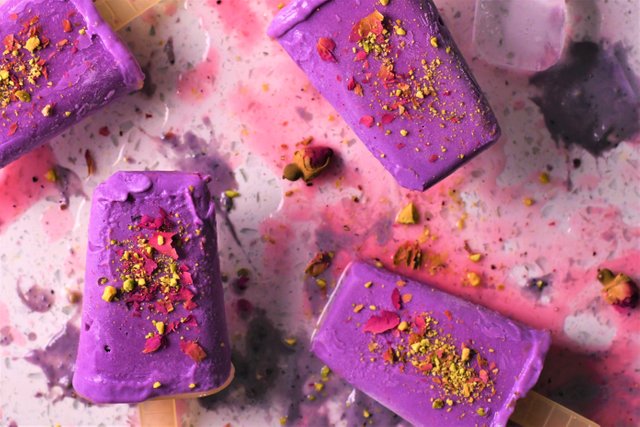 So potato is rather a strange ingredient to use but actually, the purple variety is rather quite creamy tasting and this also applies to the texture. Sweetened with some sugar and bulked up with coconut cream, I don't see how this could go wrong! So here it is, potato ice cream/lolly!