Act 02 Round 08: Tropical fruit plate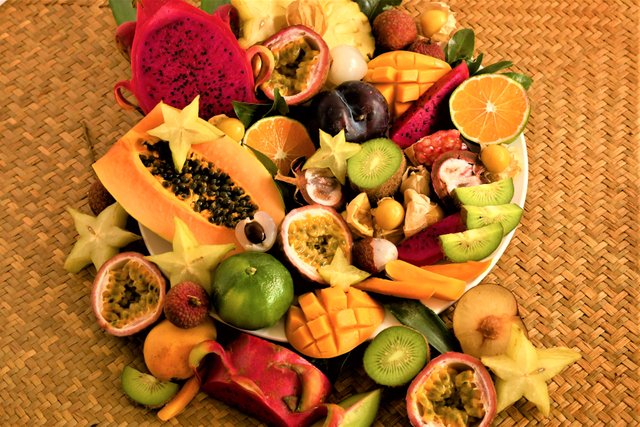 Why complicate something when it is absolutely perfect in its most simple form?
Living in China, I have a wonderful array of exotic fruits available on my doorstep. Having to pay extortionate prices for many of these in England and aware of the air miles they must endure to get to the UK, I prefer not to dress these tropical fruits up with anything and just have them naked- that's good enough for me.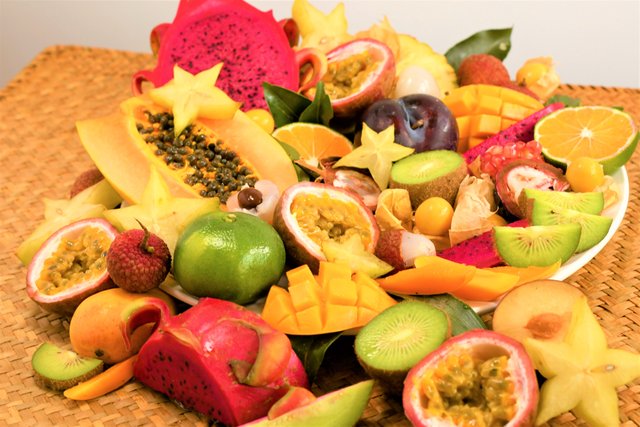 Funnily enough, what I found most complicated about this (not that the cooking required any effort!), was the plating of such diverse shapes, sizes and colours. The final result could be interpreted as a piece of bad art or good, but either way, I attempted to make it aesthetically pleasing as I had friends over for dinner and this plate as the dessert centre piece had to look presentable at the very least. Not sure if I was successful at that but at least it tasted good (thanks to the farmers!).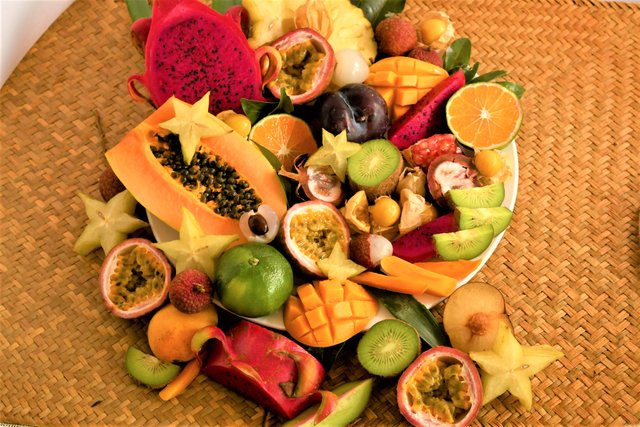 Having just returned from a family holiday, I am trying to get back into the swing of things (which is more challenging than I had anticipated), so that's my excuse for haphazard posts these last few days that appear to have utilised much less effort- lack of energy as it was all spent on tolerating an intense family-packed break!