Steemit Iron Chef 2017 #01: Pasta Pesto With Homemade Sun dried Tomatoes and Broccoli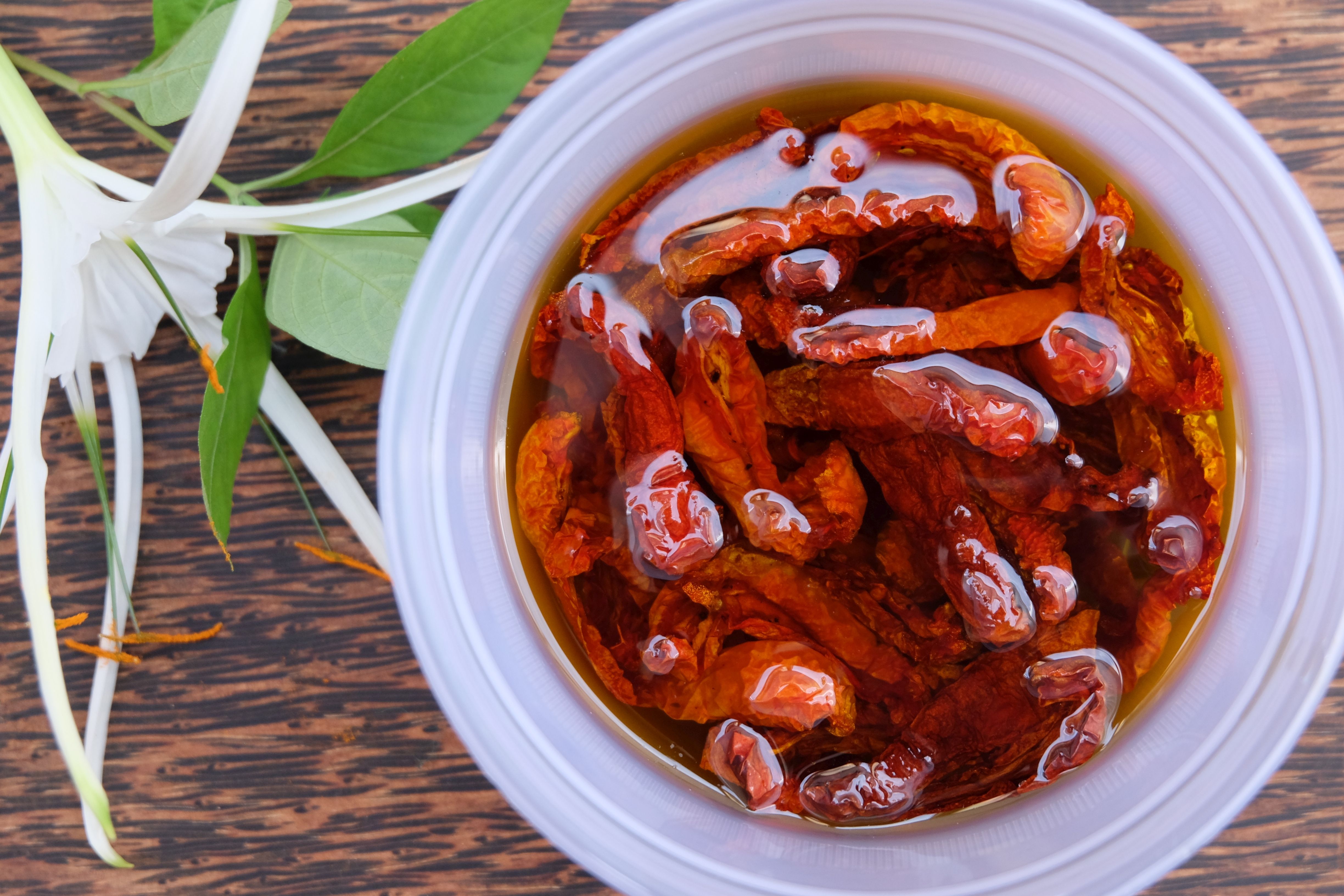 If you have never made your own sun-dried tomatoes then this post will blow your mind. It's such an easy and simple process. Though I live in the perfect climate to actually dry them in the sun, I used the oven since the insects are just with too many to leave my tomatoes unsupervised for a whole day. If you have a dehydrator you can use that too.
Thank you so much @progressivechef for organizing this wonderful new food challenge @steemitironchef. As you know I'm all for clean eating. So instead of buying sun-dried tomatoes in a jar we always make our own. It is super easy, it just takes time. A lot of time.
So who is up for a pasta pesto with home-dried tomatoes?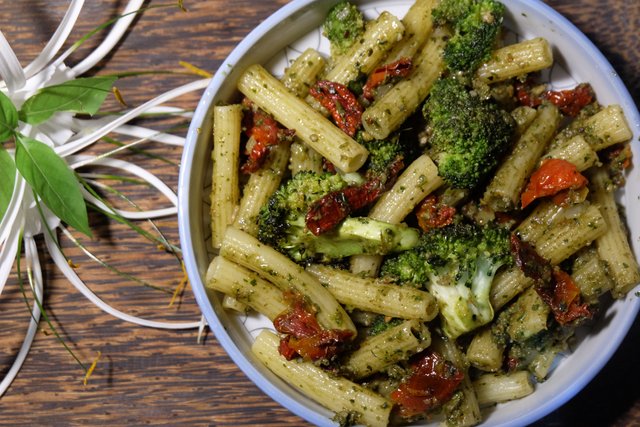 Pasta Pesto With Homemade Sun-dried Tomatoes and Broccoli
---
Ingredients
---
For the sun-dried tomatoes
---
1-2 kg tomatoes, depending on how big your oven is
Sea salt and black pepper
Extra virgin olive oil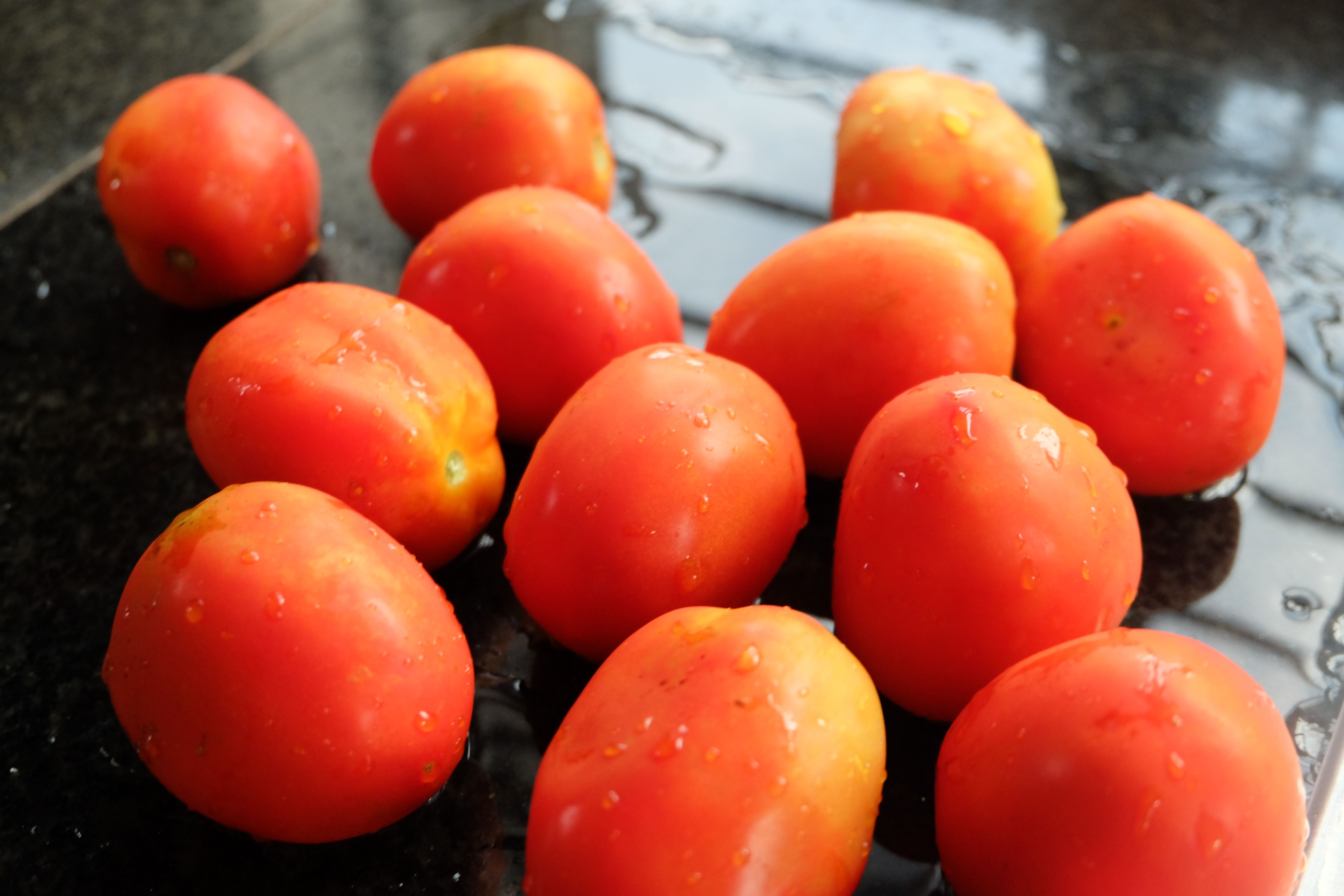 For the pasta (serves 3-4)
---
4-5 cups broccoli florets
1/2 cup onion, chopped
3/4 cup sundried tomatoes, chopped
For the pesto
---
2 cups Italian basil
2 clove of garlic
1/2 cup roasted sunflower seeds
1/4 cup nutritional yeast (Parmesan works too for non-vegans)
1/2 cup extra virgin olive oil
Sea salt and black pepper
Directions
---
For the sun dried tomatoes
---
Preheat oven to 200 degrees F (95 degrees C).
Wash the tomatoes and cut them in parts, gently squeezing out the seeds. Place the tomatoes on a baking sheet. Sprinkle with salt, black pepper, and olive oil.
Bake until tomatoes take on a leathery texture. This will take 6 to 8 hours. Toss the tomatoes every 1 to 2 hours. Smaller pieces will go faster.
When ready allow tomatoes to cool and store them in olive oil in a jar or container with a lid.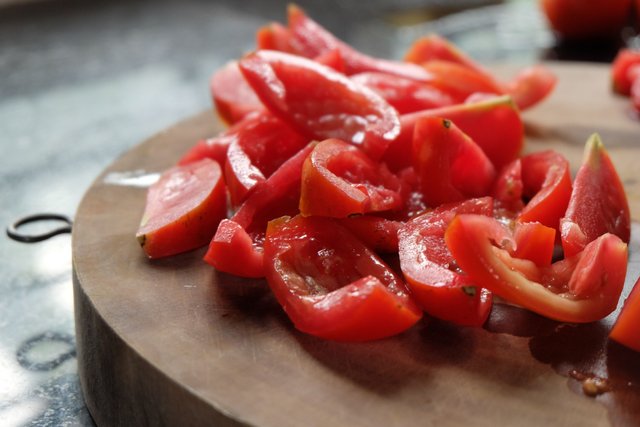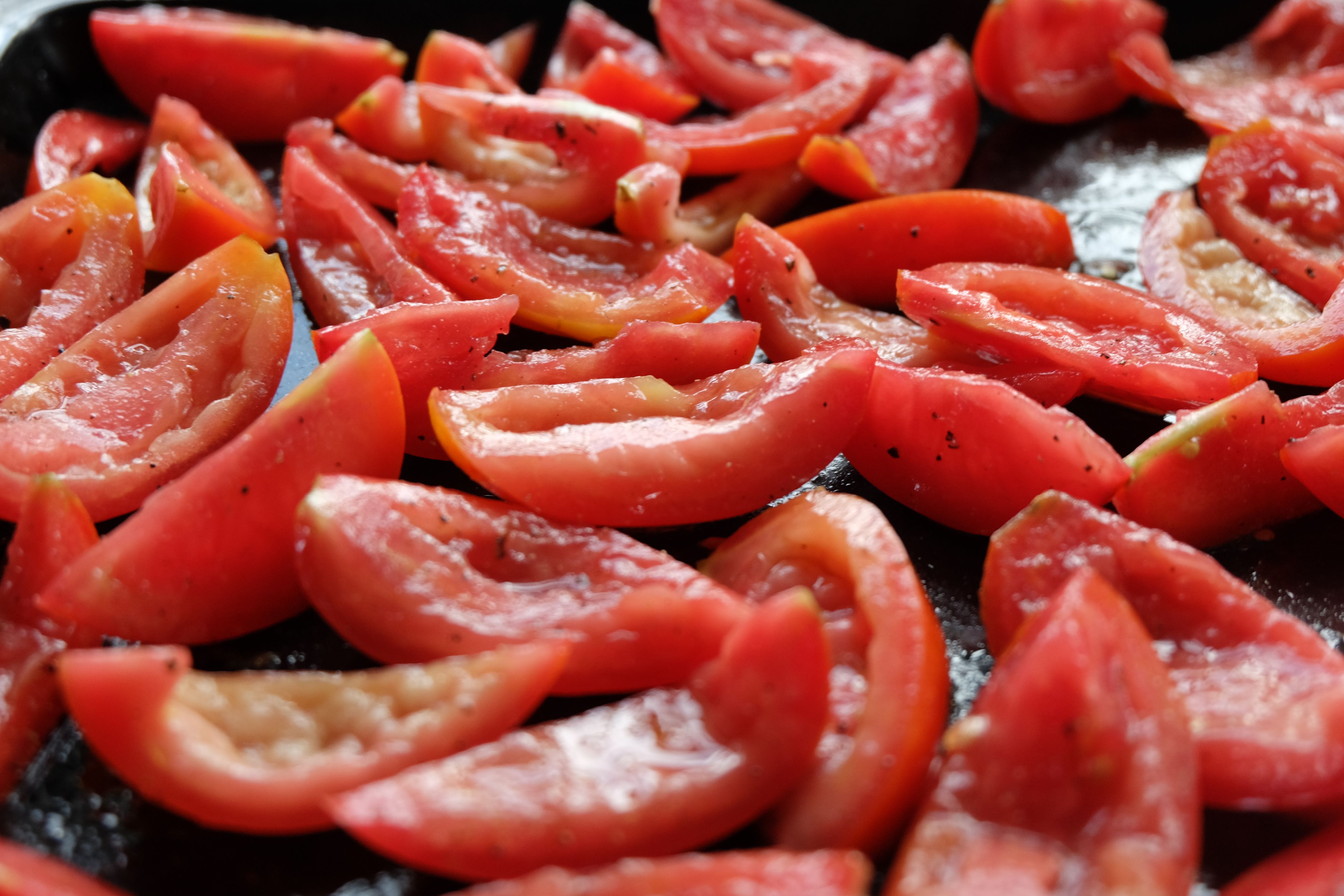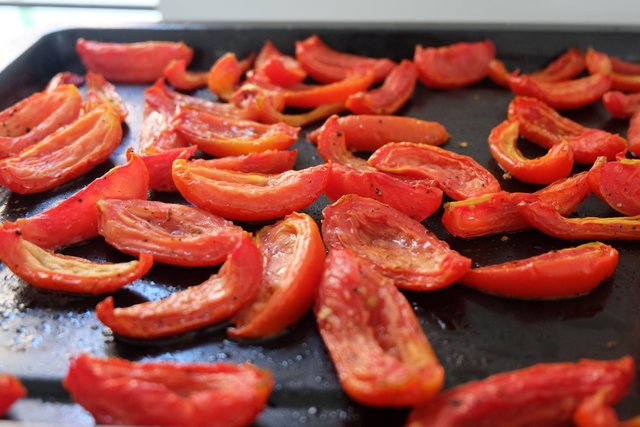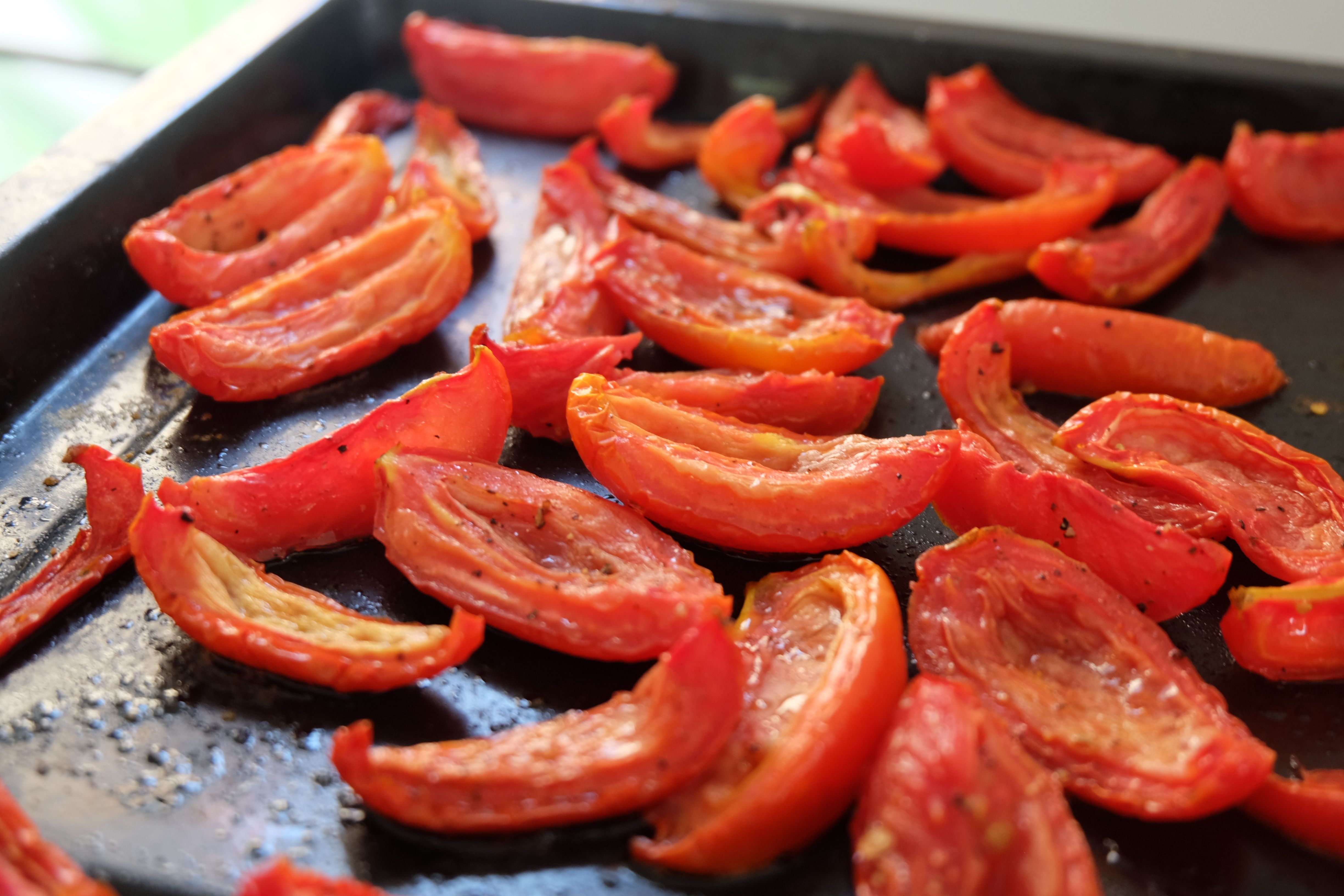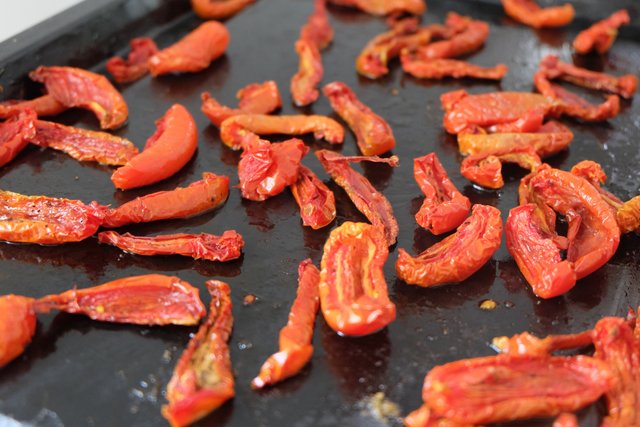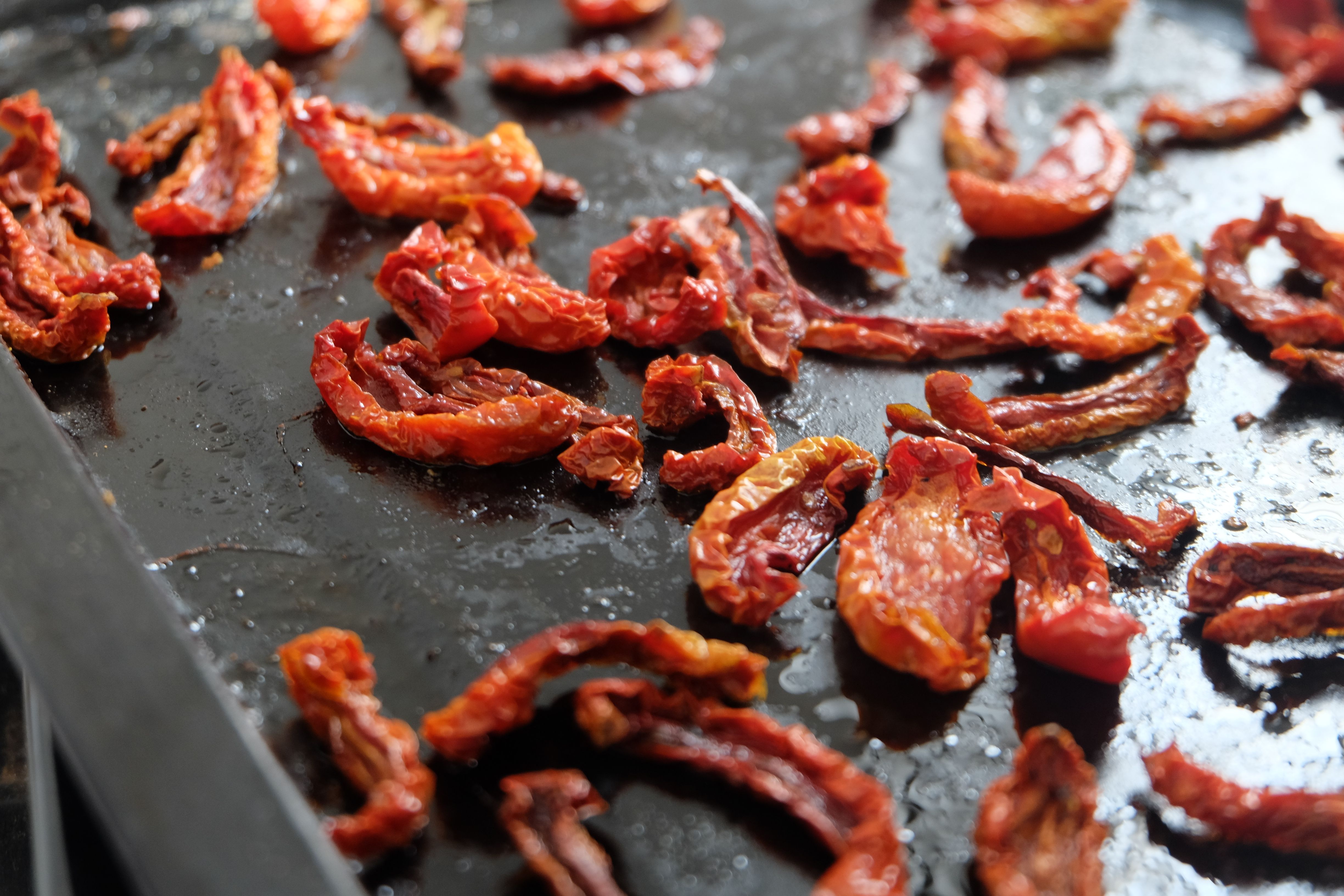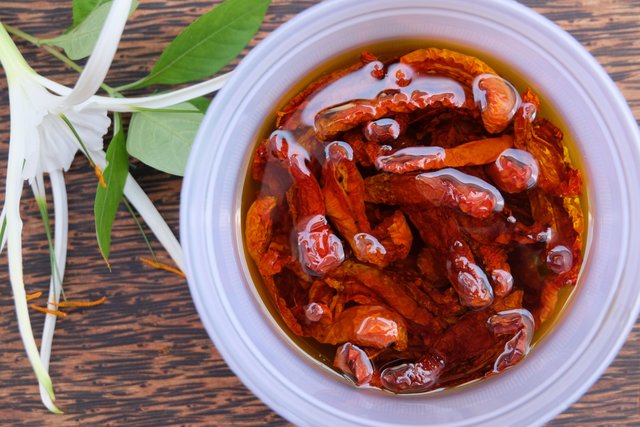 For the pasta
---
Preheat oven to 400 degrees F (200 degrees C).
Add the broccoli florets to a baking sheet. Drizzle with olive oil and season with black pepper.
Cook the penne )or any other pasta you like) until al dente.
Meanwhile, combine all pesto ingredients in a blender or food processor. Process until a smooth paste. set aside.
In a skillet, heat cooking oil over medium heat. Saute onion for 2-3 minutes. Stir in sun-dried tomatoes and broccoli and cook for a few minutes more.
Combine penne, broccoli-sun dried tomato mix, and pesto. Stir well to coat and serve!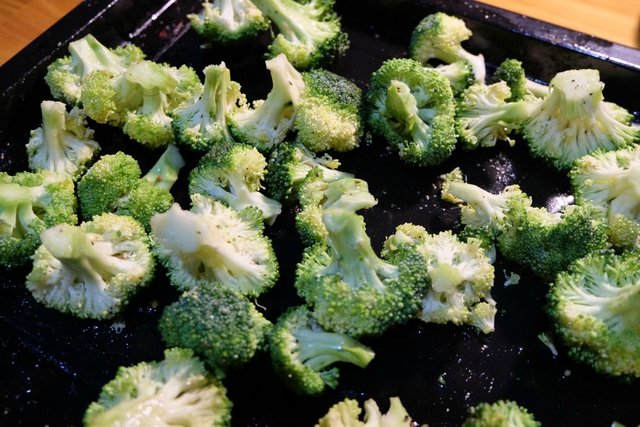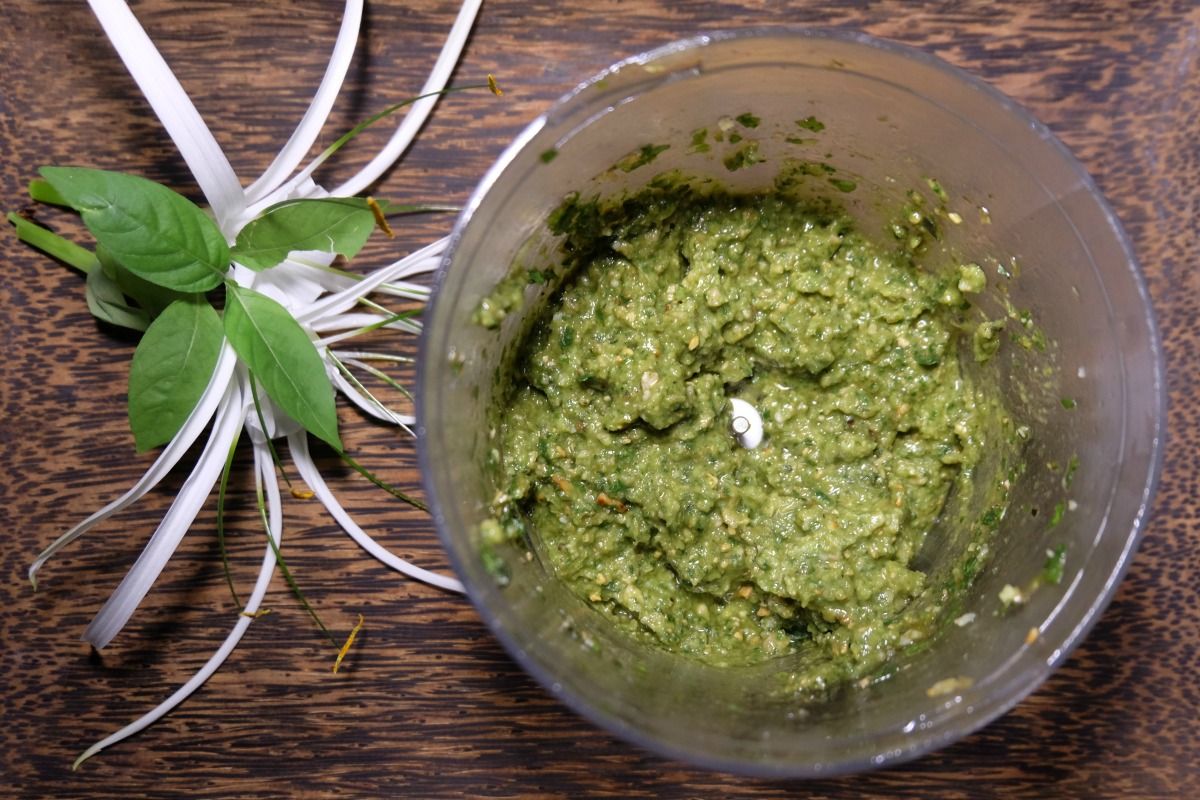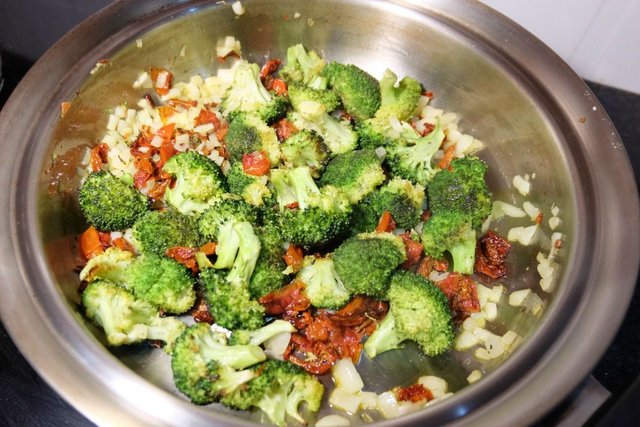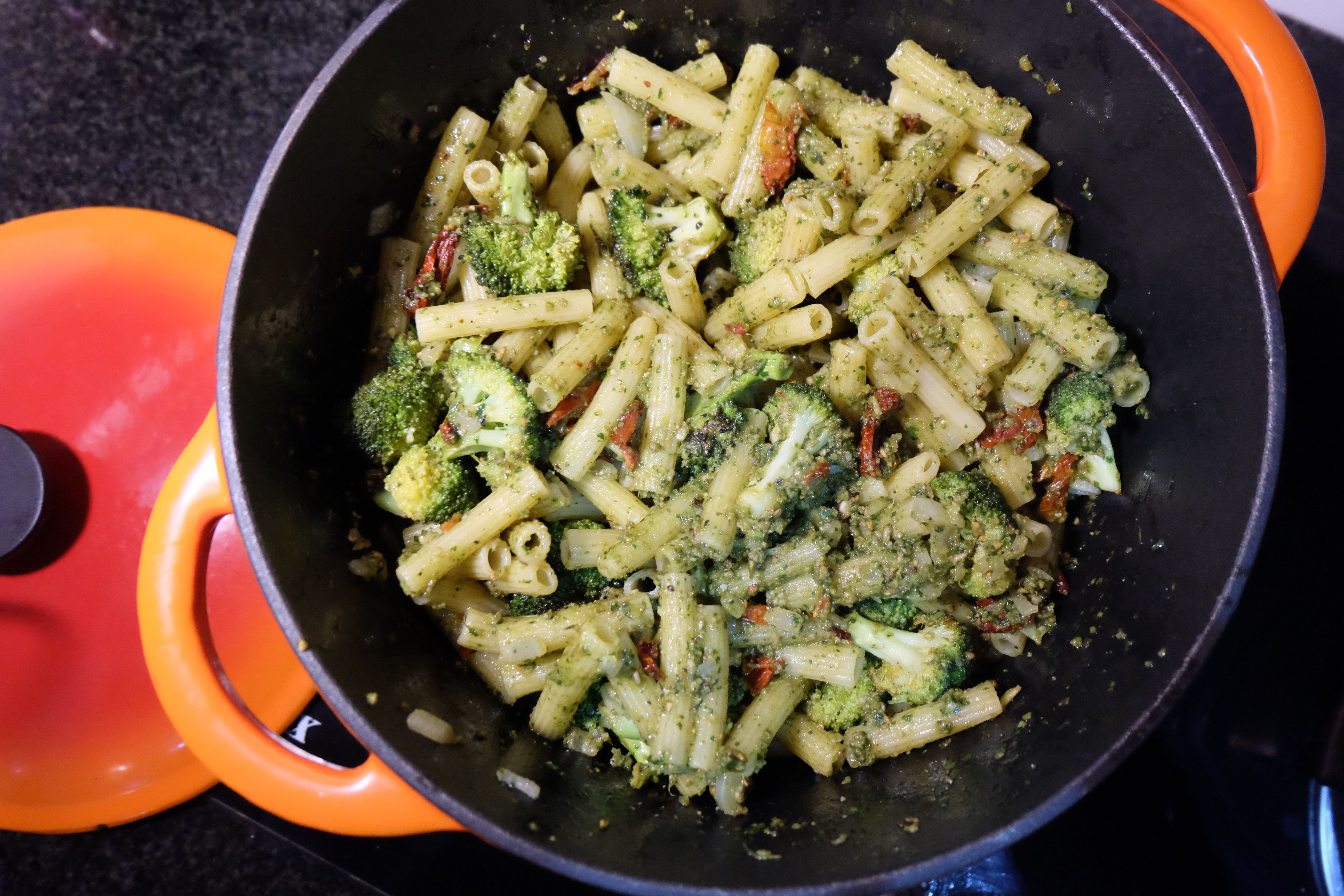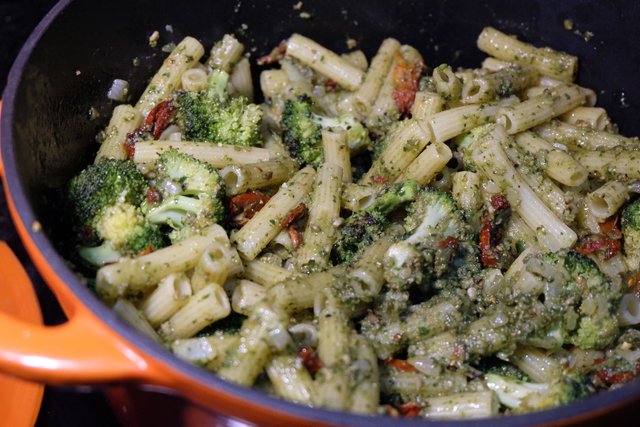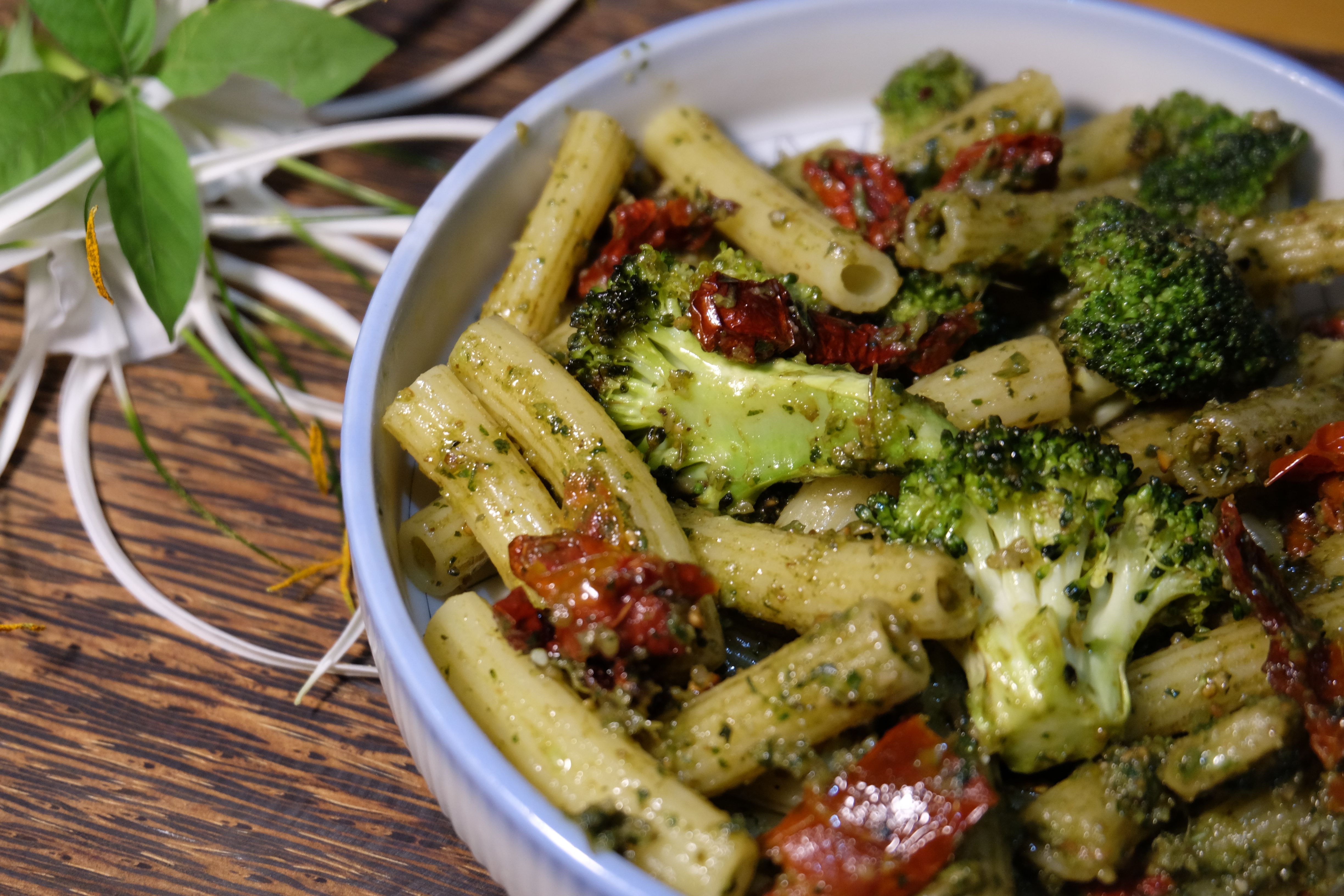 Buon Appetito!
---
ALL CONTENT IS MINE AND ORIGINAL!
PICTURE(s) TAKEN WITH FUJI X-M1
---