Hello Steemit Community!
If you're just now hearing about the NatEstate (NEST) experiment, the idea of coupling Realestate with Blockchain technology came from @frystikken and @picokernel and was incubated in the SteemSpeak Think Tank run by @frystikken.
I will let Nate provide you all with the specific details of the experiment, but if you find yourself wanting a little more insight on how it may be done the following diagram may help.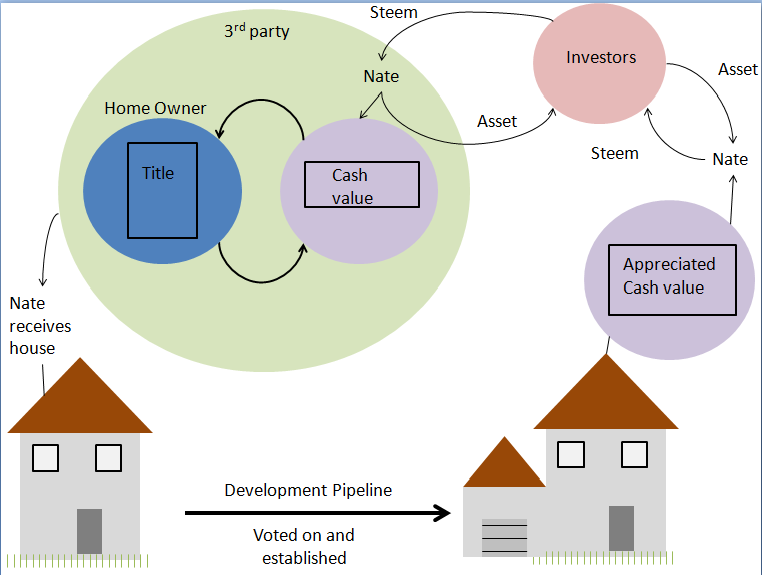 Generally speaking, this will work in five phases:
Phase 1- Assets will be issued and funds collected
Phase 2- Funds will be used for the purchase of the house
Phase 3- A development pipeline will be voted on by NEST owners
Phase 4- The house will be sold for at an appreciated value
Phase 5- Nate will use the cash value from selling the property to buy back tokens
This is a diagram outlining the concept and logistics with how this experiment may roll out.