Jestem aromatyczną przyprawą bez której nie możecie się obejść używając mnie do rozmaitych zup, w sosach, szczególnie tych na bazie gulaszu. Dzięki temu nadaje potrawom wyrazisty smak i zapach. Cześć to ja Liść Laurowy.
---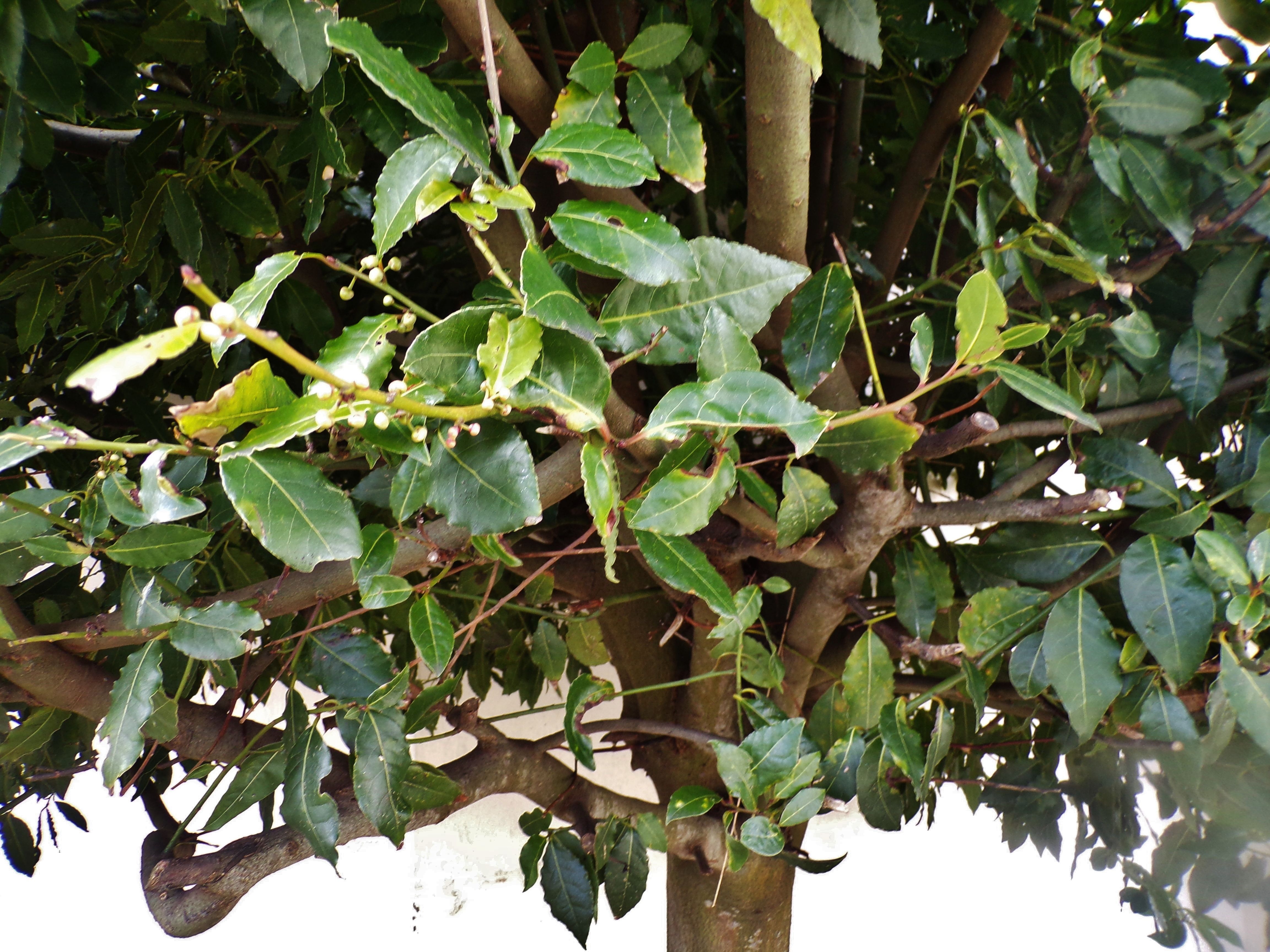 W starożytnych czasach uważano mnie za talizman, który chronił przed różnego rodzaju nieszczęściami. Tworzone ze mnie wieńce, zdobiły głowy poetów, władców i zwycięzców igrzysk olimpijskich.
---
Moja łacińska nazwa to Laurus nobilis, dziko porastam niemal całe obszary terenów śródziemnomorskich ale jestem również uprawiany na całym świecie. Preferuje cieple klimaty ale potrafię przeżyć krótkotrwałe mrozy.
---
Wawrzyn szlachetny to nazwa wiecznie zielonego drzewa lub krzewu, na którym rosnę. Osiąga on nawet do kilkunastu metrów, posiada faliste liście i może osiągnąć wysokość nawet kilkunastu metrów. Drzewko zakwita białymi kwiatami w maju oraz owocami wyglądającymi jak ciemne jagody.
---
Polecam się jako składnik do:
• Bigosu
• Kapuśniaku
• Sosu pieczeniowego
• Fasolki po bretońsku
• Barszczu
• Rybie po grecku
• Zrazów wołowych w sosie
• Zupy fasolowej
• Zupy koperkowej
• Zupy rybnej
• Zupy kalafiorowej
• Galarety mięsnej.
---
Posiadam nie tylko rożne zastosowanie w kuchni ale jestem również lecznicza.
Zawieram :
gorycze,
pektyny,
żywice,
olejki eteryczne,
flawonoidy,
witaminy A i C,
wapń,
mangan,
żelazo,
miedź,
selen,
potas,
cynk,
magnez,
niacynę,
ryboflawinę,
pirydoksynę,
kwas pantotenowy,
kwas foliowy.
---
Posiadam właściwości pomagające na :
przeziębienie i grypę,
zapalenie oskrzeli,
suchy kaszel,
reumatyzm,
zwyrodnienia kości i stawów,
zapalenia stawów,
cukrzyca,
bóle żołądka,
niestrawność,
zatruciem,
kac,
nadwaga,
infekcje języka i dziąseł,
chrypka i utrata głosu z tym się wiążącą,
trądzik,
grzybica,
łupież,
łuszczyca,
trudno gojące się rany.
---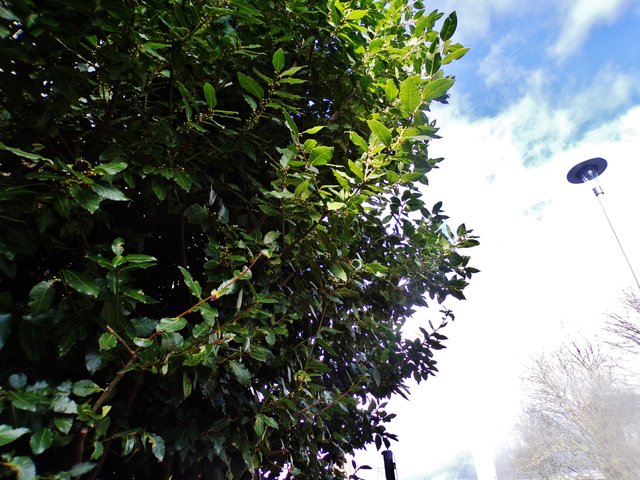 A teraz w jakiej postaci zadziałam leczniczo :
1 ) Sam napar można stosować z innymi lekami jako środek:
napotny,
detoksykujący,
moczopędny,
oczyszczający,
obniżający poziom cukru we krwi,
wspomagający trawienie i pracę wątroby.
2 ) Na zewnętrze problemy skórne stosuj wywar, który :
załagodzi stany zapalne
ukoi podrażnienia
zredukuje łupież.
3 ) Olej natomiast zadziała rozgrzewająco, załagodzi ból, który towarzyszy reumatyzmowi i artretyzmowi.
---
Skutki uboczne od stosowania :
Substancje bazujące na liściach, mają silne działanie. Spożywane lub używane w zbyt dużych ilościach mogą zadziałać toksyczne. Objawiając się zatruciem żołądkowo-jelitowym. Przy przedawkowania naparu może dojść do wewnętrznego krwotoku.
Moja rada dla was, czas kuracji to tylko od 3 do 5 dni i o tym należy pamiętać a będziesz bezpieczny od skutków ubocznych.
Nie powinny mnie używać - osoby starsze, dzieci, matki karmiące oraz kobiety w ciąży.
---
Dziękuje, polecam się na obiad.
---

---
I am an aromatic spice without which you can not get around using me for various zub, in sauces, especially those based on goulash. Thanks to this, it gives the dishes a distinctive taste and smell.
Hello, It's me Laurel Leaf or Bay Leaf.
---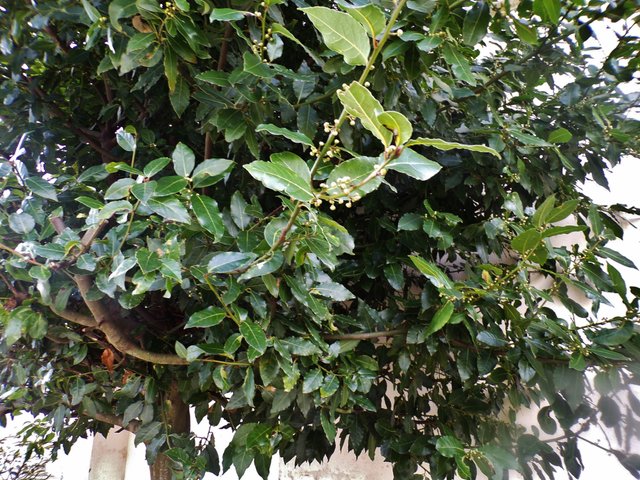 In ancient times, I was considered to be a talisman who protected me by all kinds of disasters. Wreaths made of me, adorning the heads of poets, rulers and winners of the Olympic Games.
---
My Latin name is Laurus nobilis, I grow wild almost all areas of the Mediterranean area but I am also cultivated all over the world. It prefers warm climate but can survive short-term frosts.
---
Noble laurel is the name of an evergreen tree or bush on which they grow. It reaches even up to a dozen or so meters, which has corrugated leaves and can reach a height of up to several meters. The tree blooms with white flowers in May and fruits that look like dark berries.
---
I recommend as a component to:
• Bigos
• Cabbage soup
• Roasting sauce
• Baked beans
• Borsch
• Fish in Greek
• Beef roulade in sauce
• Bean soup
• Dill soup
• Fish soup
• Cauliflower soup
• Meat jelly.
---
I have not only different applications in the kitchen but I am also a curative.
I conclude:
bitterness,
pectin,
resins,
essential oils,
flavonoids,
vitamins A and C,
calcium,
manganese,
iron,
copper,
selenium,
potassium,
zinc,
magnesium,
niacin,
riboflavin,
pyridoxine,
pantothenic acid,
Folic acid.
---
I have properties to help you:
cold and flu,
bronchitis,
dry cough,
rheumatism,
osteoarthritis,
arthritis,
diabetes
stomach pains,
indigestion,
poisoning,
hangover,
overweight,
tongue and gum infections,
hoarseness and loss of voice with this connection,
acne,
athlete's foot,
dandruff,
psoriasis,
hard to heal wounds.
---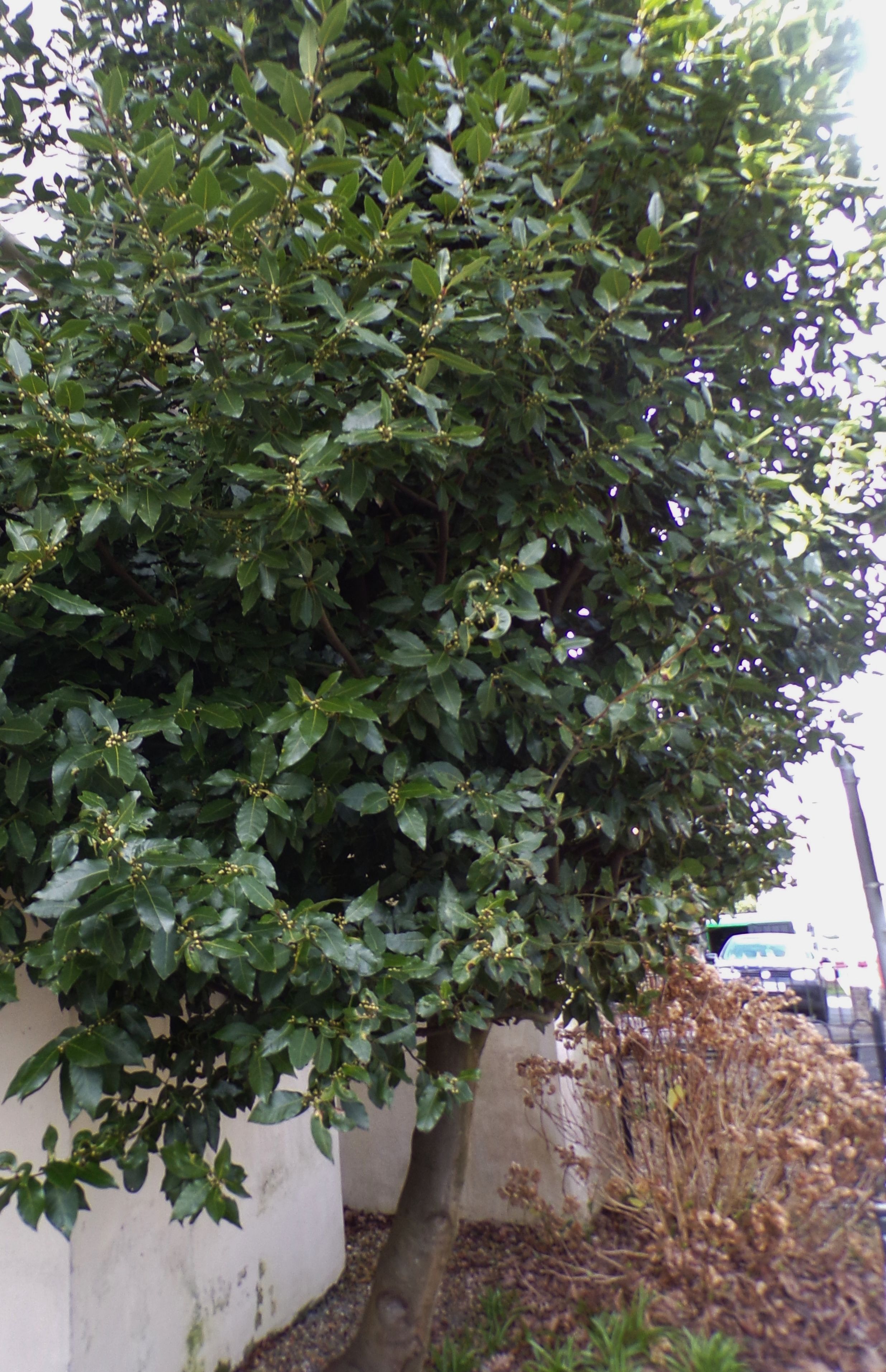 And now in what form I am working in a healing way:
1 ) The brew itself can be used with other medicines as a measure:
napy,
detoxifying,
diuretic,
cleansing,
lowering blood sugar levels,
supporting digestion and liver function.
2 ) On the outside, skin problems use decoction, which:
comforts inflammation
soothes irritation
reduces dandruff.
3 ) The oil, on the other hand, will work warming up, relieve the pain that accompanies rheumatism and arthritis.
---
Side effects from use:
Leaf-based substances have a strong effect. Consumed or used in too large quantities can cause toxic effects. Symptoms of gastrointestinal intoxication. If an overdose of the infusion occurs, internal bleeding may occur.
My advice to you, the time of treatment is only from 3 to 5 days and it should be remembered and you will be safe from side effects.
They should not use me - stables, children, breastfeeding mothers and pregnant women.
---
Thank you, I recommend myself for your dinner.
---
My own picture of famouse tree in the path on the way to seaside.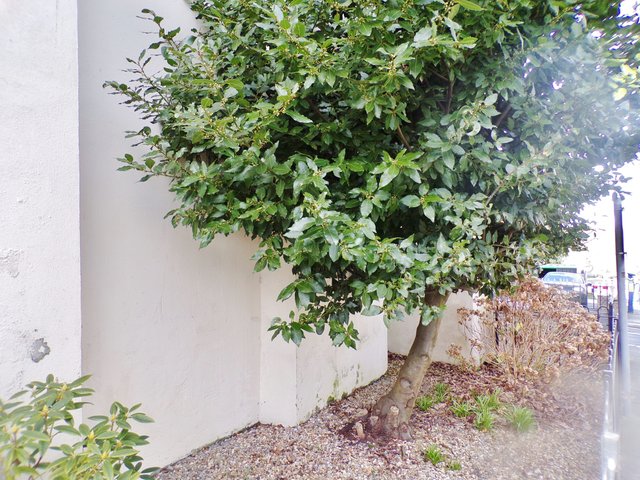 ---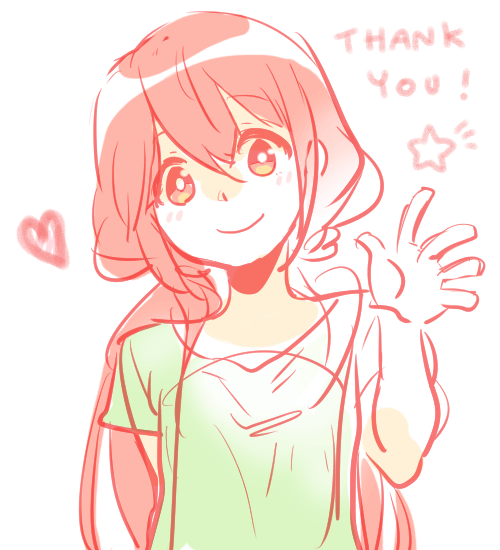 ---