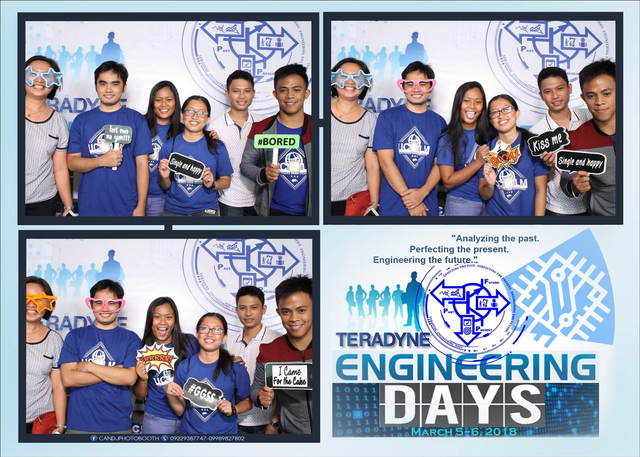 The persons from left to right are Engr. Jonah Delani our instructor,@japh,@carpieew its me,@leryam12,@themanualbot and lastly @jassennessaj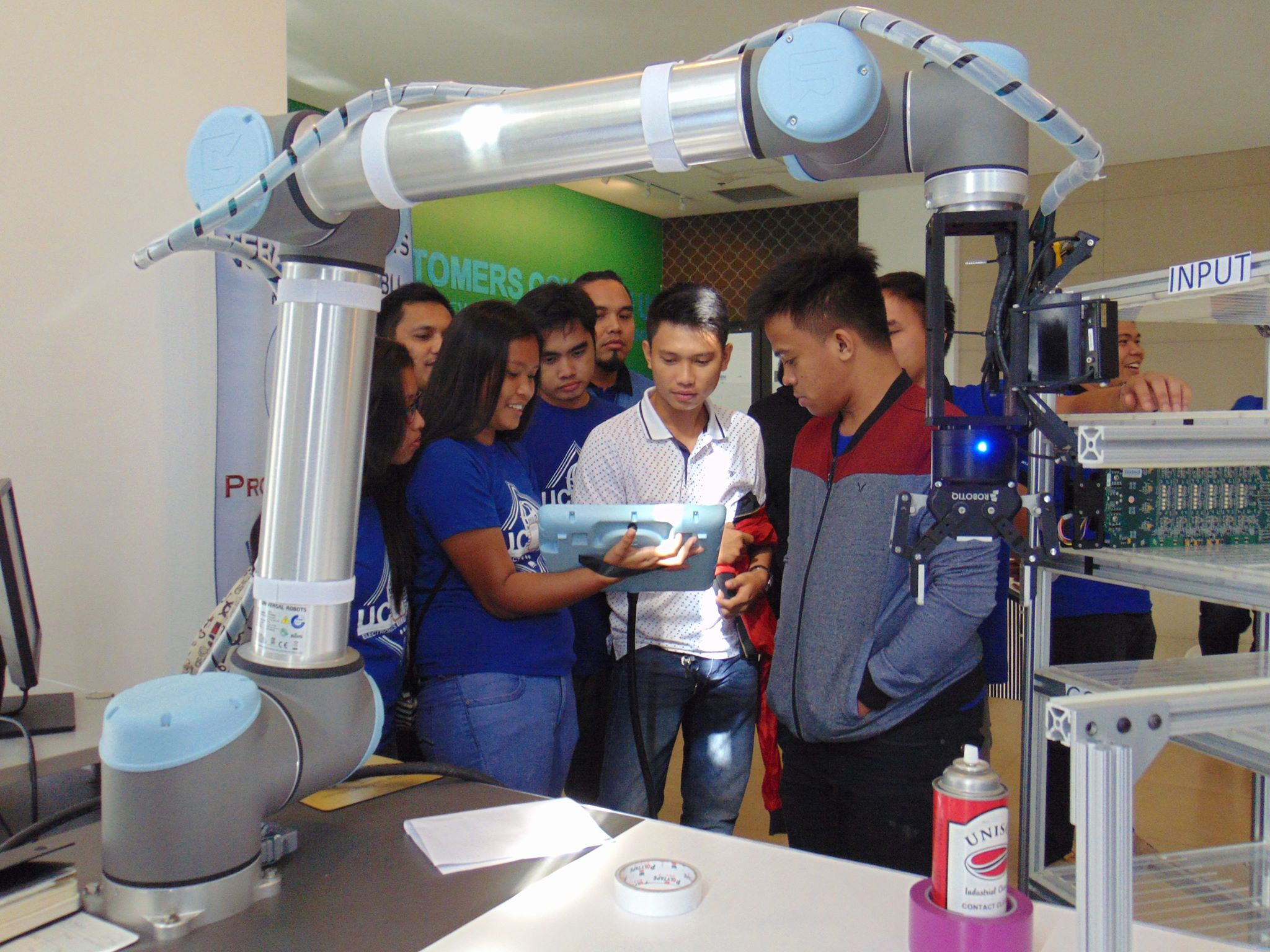 The big robotic arm is the Universal Robot UR10 and the thing that I am holding is a tablet where you can input the commands you want it to do.It is called UR10 because it can lift a maximum weight of 10kg.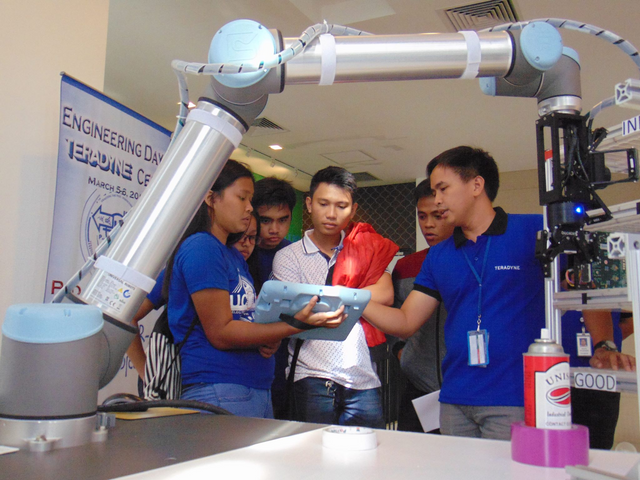 Part of the day was a hands on to the Universal Robot where we are assigned to program it by what task they will like it to do.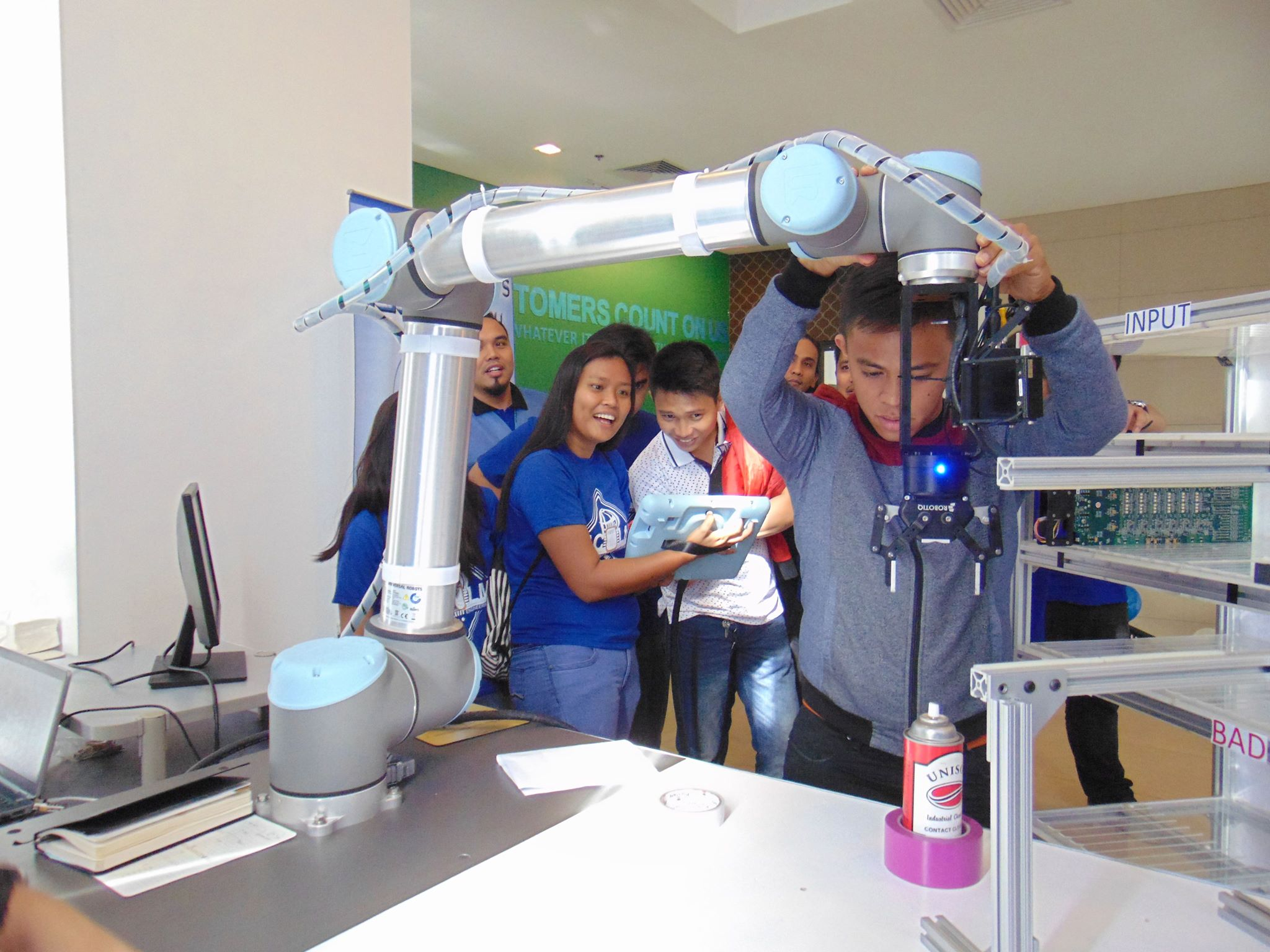 The task was to lift the spray paint and place it to the other tape (white tape). What @jassennessaj do was he manually place the hands of Universal Robot to the spray paint while me pressing the upper back button of the tablet so that what @jassennessaj do will be automatically be saved.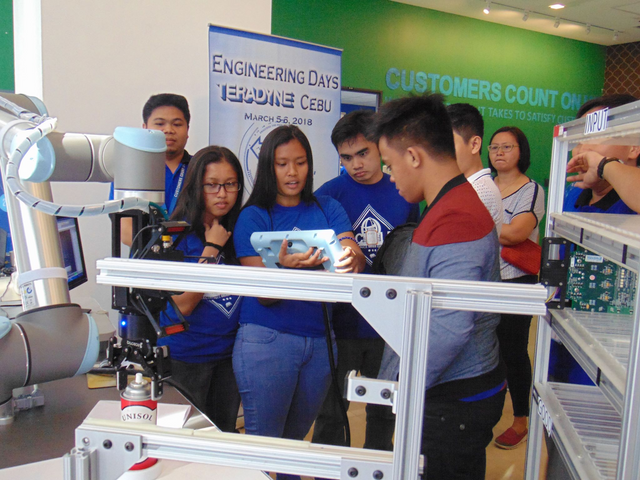 It can also be programmed using the tablet where there are lots of predefined moves for the Universal Robot like waypoint,gripper,up,down and many more.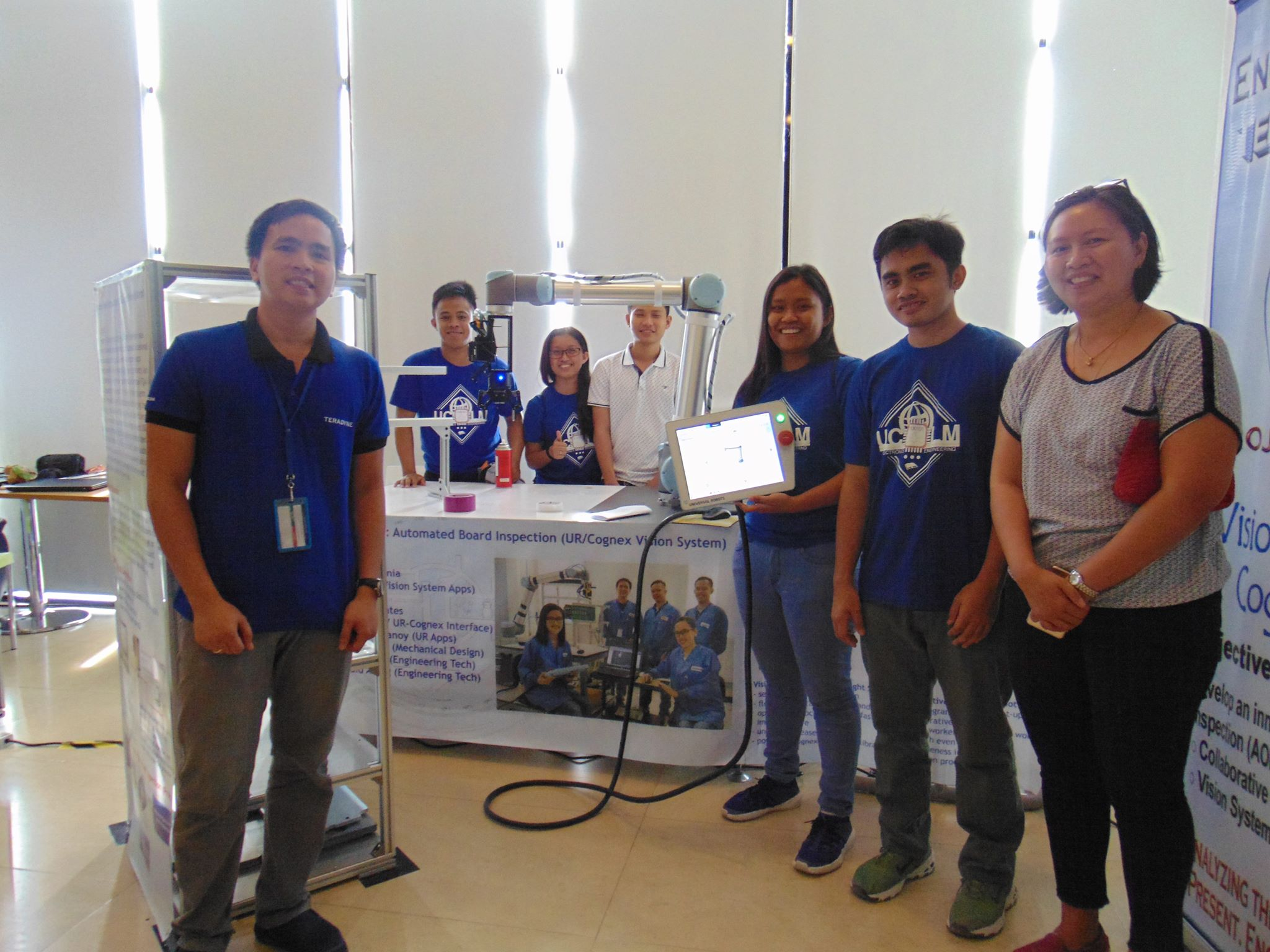 The left most person is the Team Leader of the modified Universal Robot. Here we are with the UR10 after completing the challenge.