Correlation, causality and the forgotten in-between.
Deniers of scientific results are technically right. But nevertheless wrong.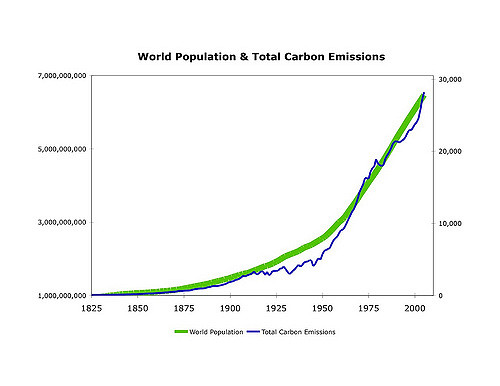 A graph showing an extremly surprising correlation. Source.
Intro 
After having some first confrontations with steemit's anti-vaxxers, AIDS and climate change denialists and the like, their common favorite argument is easy to observe: "Correlation is not causality!" 
And of course they are right. It isn't. But does that mean statistical correlation is meaningless until you can prove a causal connection? Let's take a closer look. 
The definitions 
Correlation is defined as a relationship of statistic variables. In its simplest form: if var1 increases, var2 increases as well. This might be due to var1 causing var2 (which we then call causality), but it might also be pure coincidence. As you can statistically relate almost anything with everything, coincidental correlation can be established easily, and sometimes they are really funny – check out this site for examples!
The dilemma of establishing causality 
So how can we establish a causal connection between two correlating variables? For this, we have to prove that var1 causes var2, and the only way to do this is by experiment.
An example: if hitting the head against the wall gives you a jolting pain every time you do it, this headache is in a proven causal relationship with your (slightly idiotic) behavior of hitting the wall. Note that this is one-directional, i.e. it does not mean that every headache you'll ever encounter will have this specific cause. Scientifically spoken, hitting the wall with your head is sufficient to cause a headache, but it is not necessary. 
The problem with this dependency on experiments is that those – although being the backbone of most natural sciences - are very often not performable. For example, we cannot prove the causality between CO2 levels and climate change by intentionally raising the former to dangerous levels, as this would irreversibly damage our home planet.
This dilemma offers an open flank to science denialists of all different kinds. For them, as long as we cannot prove a causal relationship, it is equally valid to proclaim it simply does not exist and they are right to spread whatever theory/belief they are supporting.
Technically, they are right. But for real, they are wrong. For scientific fields that cannot use experiments, and thus will never be able to produce 100% certain facts, are far from being invalid. 
Probabilities 
Because there is a workaround: to assess the likelihood of a causal relation between correlating variables. This can be done by using statistical methods that ARE mathematically proven, and thus not up to debate, but also by estimation based on existing data.  
If the available data is overwhelmingly pointing in one direction, we can be as-good-as certain there is causality – even if we cannot definitely prove it. Plus, we can also assess the probability of counter-hypotheses and weigh the arguments. 
Spoiler alert: Science wins. 
Examples: 
the probability that mankind is responsible for climate change is >99%
the probability that the accumulation of greenhouse gases is responsible for rising global temperatures is 99.999%
the probability that vaccines cause autism is insanely close to 0%
It is important to remember that when we scientists say "we cannot be 100% sure", it in general means we are sure as hell. We are just not allowed to say so because we are educated to speak mathematically correct.    
other sources: 
http://www.crashkurs-statistik.de/
https://home.uni-leipzig.de/schreibportal/korrelation-als-kausalitaet/ 
wiki (yes I know…)