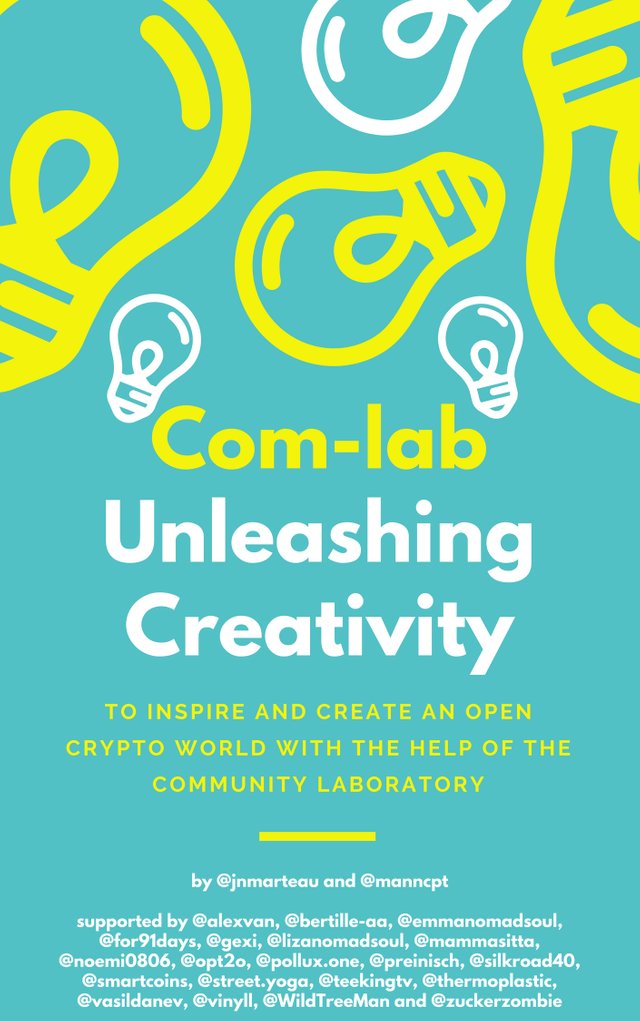 At the moment @jnmarteau and me are sitting together at Hug Inn Vienna thinking about the Community Laboratory (com-lab). In April we started the discord server to launch a digital communication control room for the @silkroad40 adventure. @mammasitta joined and supported us from the beginning to communicate the project and start to collaborate with blockchain enthusiasts and friends.
The com-lab was also a digital space for the @globalschool, which was managed with the @ccommons.art and friends server and #cryptoart collective empowering artists by rewarding outstanding content.
@jnmarteau created several community accounts for any topics and actions like @workshops, @innovations, @blocklaw, @solidarity, @covermaker or @blocktv. These days he just created @blockdev, which will be managed by Pierre, project manager at the NGO Solidarity World.
In the morning we submitted a curation trail together with @lizanomadsoul. If you follow us we vote together automatically. If you want to curate yourself or know one trail to follow, just write us on the discord server. I follow for example also @austroboost which is voting the #steemit-austria tag and Liz is following and the supporting the @travelfeed community. Jean wrote an article about the #steemauto tool and how to follow the curation trails of the com-lab.
Everyone who want to be part of the community lab unleashing creativity is welcome. The goal is to empower each other and increase the impact of quality content and social ideas, which require participation and consistency.
Thank you for being part of the com-lab and enjoy the summer! 😎