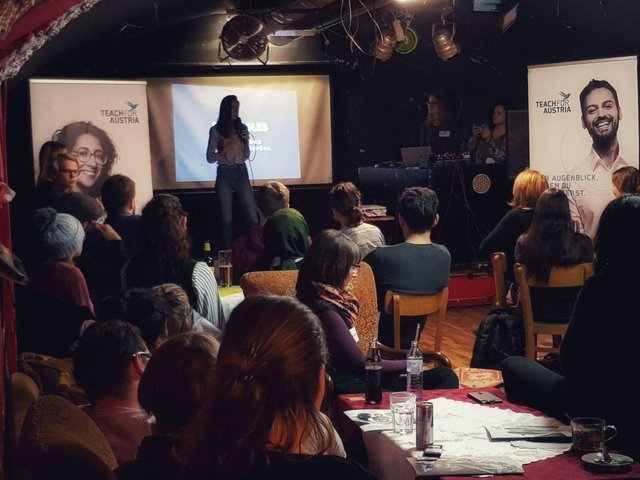 Yesterday we went to an event called ,,Feel inspired to tell your story'' organised by Teach for Austria. It took place in the basement of a coffee house named "Derwisch". When we arrived, not so many people were there, but later it filled up.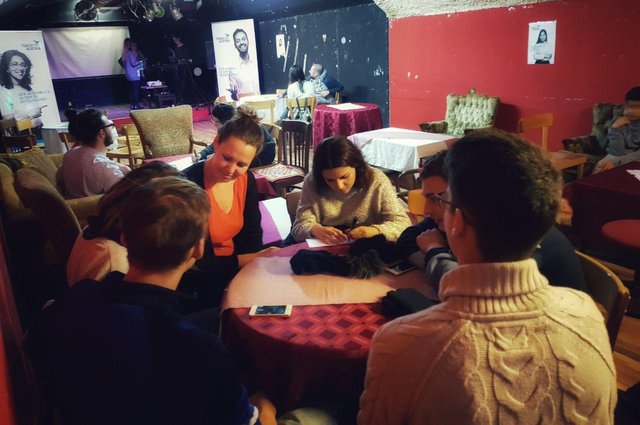 Then a lady told us that it would be in German, not in English as we thought because of the title. The event was about refugees in Vienna, their language skills, searching for work and so on. This we could understand. For a lot of us it was hard to understand the german but the participants translated what was said. The event started by a beatbox show of a 15 years old Afghan boy. This was really inspiring.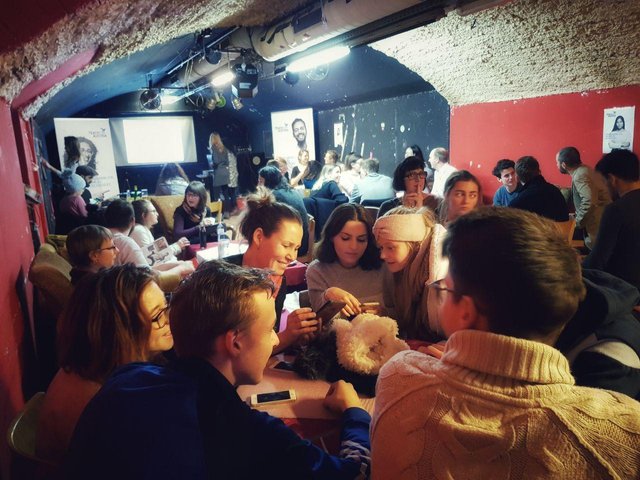 The first speaking lady was @Dilay, an architecture student and the co-founder of the project Refugeyes, which won the Social Impact Award this year. She talked about how she came to Vienna, how hard it was to learn German and what she became. The main thing she said was that you shouldn't be afraid of new things, languages and making an error - it is ok if you learn from it.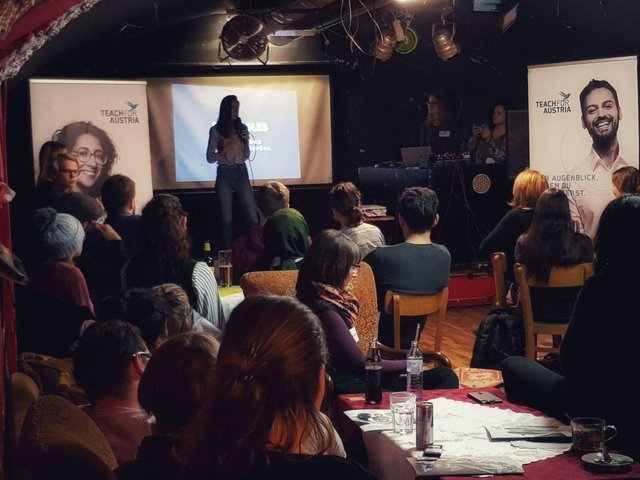 As creator of Refugeyes, the creative way for help @dilay was there for refugees to learn the language, find work and to live a good life here. Soon she will introduce herself also on the steem blockchain. So stay tuned and follow her account.
After Dilay's words we started a brainstorming workshop. People had to find a challenge and two solutions in group work. Many ideas were there. We went home after the workshop, which was really interesting.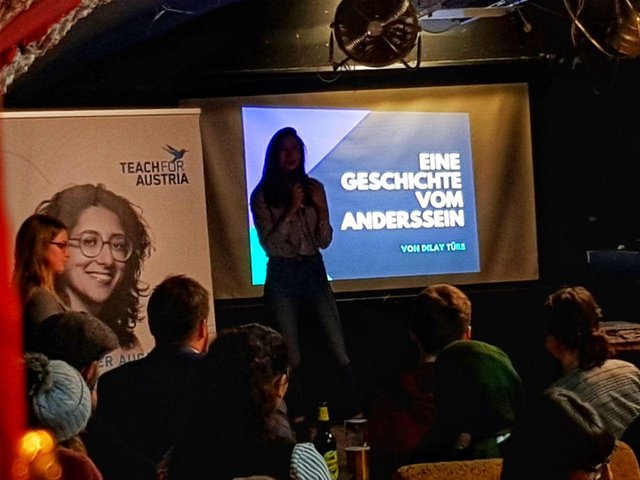 When I looked to the website: refugeyes.org, I could read more about the project of @dilay. For example I like the slogan "a creative way to help". They help to solve the problems of refugees in creative ways, to learn them new things and so on. With empathy and an interdisciplinary approach.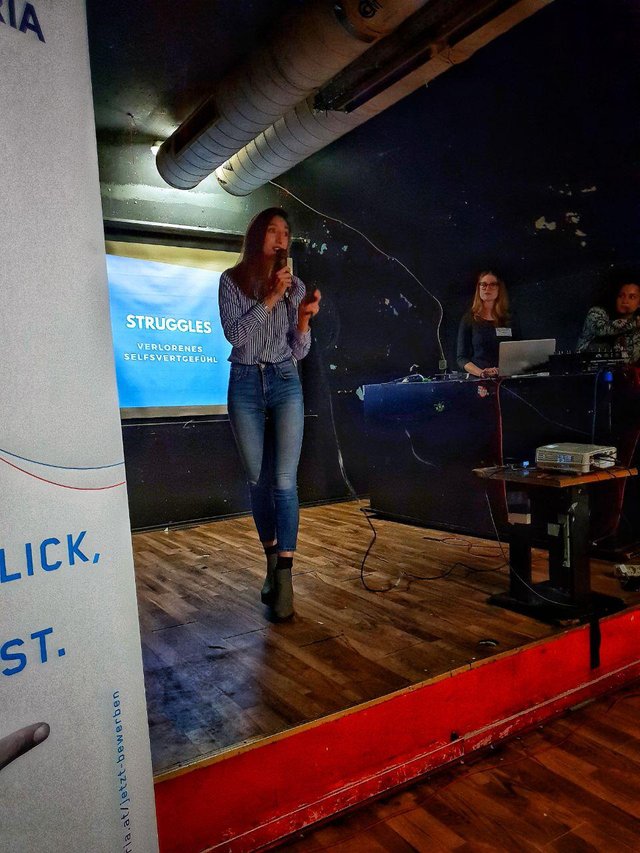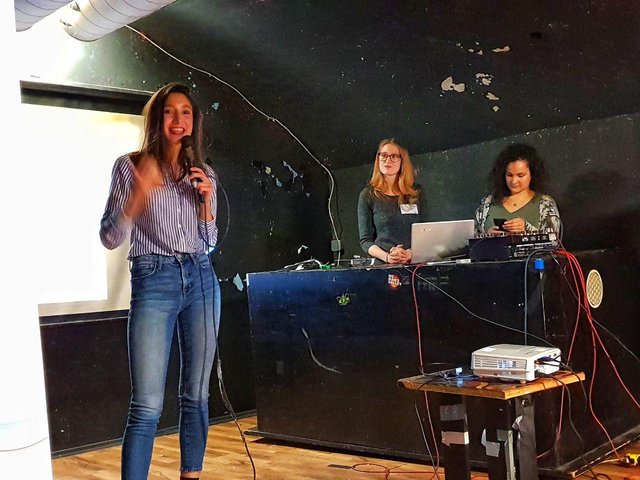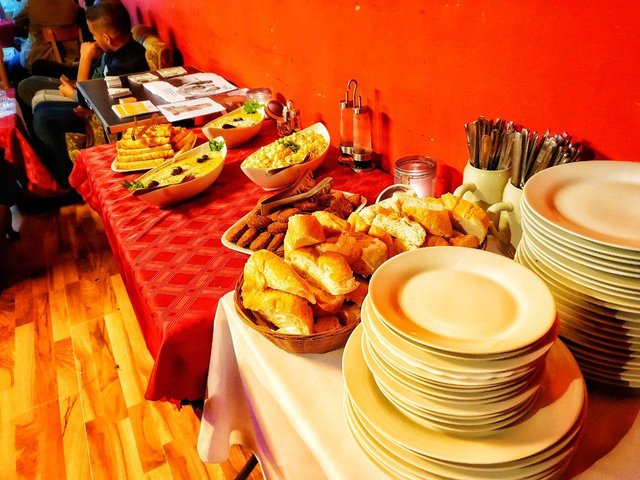 Buffet by Cafe Derwisch.
Thank you for your attention and support for the @globalschool!
This report was written by Soňa and reviewed by @manncpt. The photos were taken by him and Marian.