How to use **STEEMITWORLDMAP** for those who create content about travel.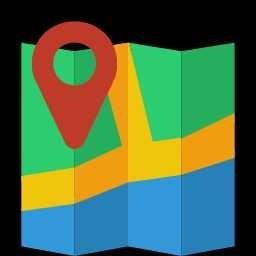 Greetings Steemian.
A respect for me for you, hopefully always in good health. My thanks to the Quarators, especially to the Indonesian Qurator, namely @levycore and @aiqabrago who have provided a lot of support for steemit users in Indonesia.
What is Steemit World Map?
Many steemit users don't know about a platform in the form of a digital map for #travel content creators. This application is very easy to access, you can access it through Google Chrome, Internet Explorer and more. This application has helped me a lot in creating content about travel, even a few times my content is included in the honorable list at @steemitworldmap. Many benefits can be obtained using Steemit Worl Map, your writing will be valued if selected in the daily content list.
How to use Steemit World Map?
I will share a little knowledge about how to use Steemit World Map for #travel content.
1. Follow @steemitworldmap first so that you can see the selected content, who knows your content is included in the selected list.
2. After writing, visit the steemitworldmap page on Google Chrome.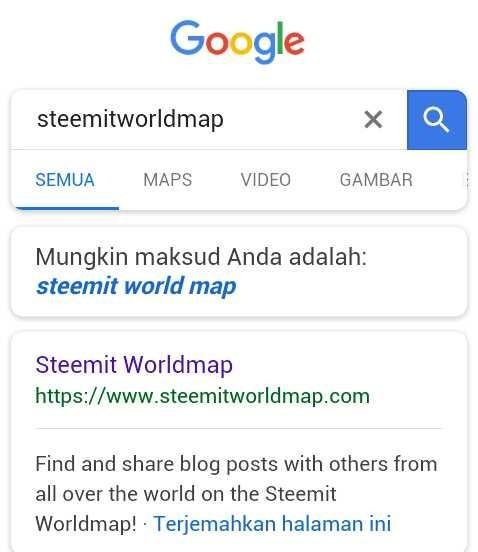 3. Click the link that has been printed on your search results on Google, a digital map will come out.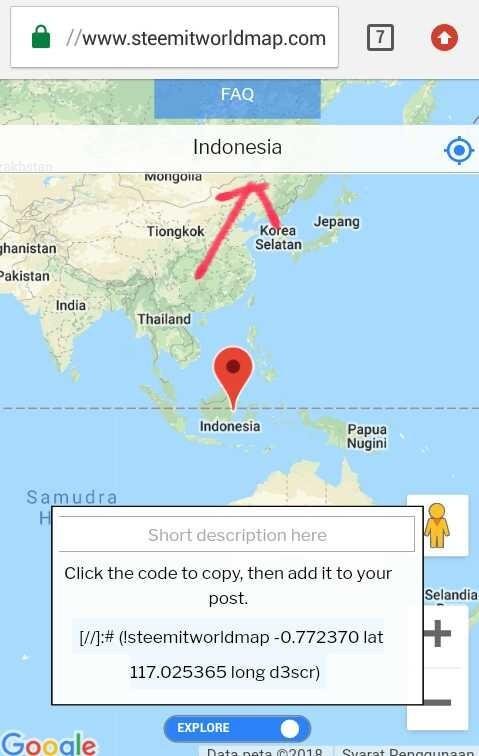 4. Click on the "search location" section on the map.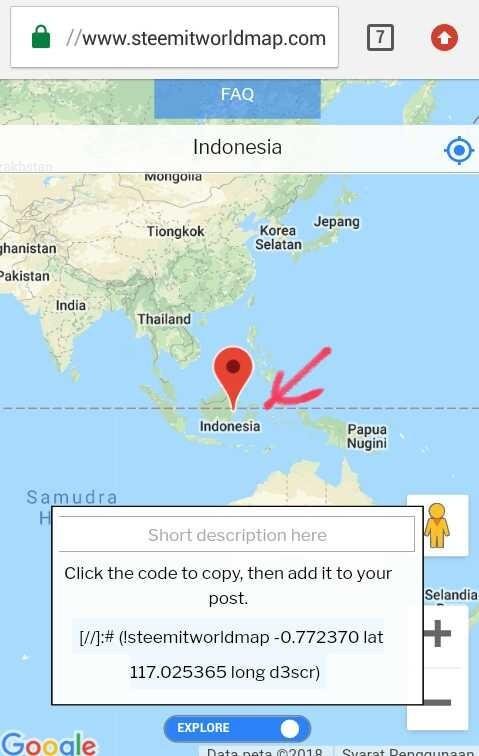 5. Click on the location you have been looking for as in the picture above, a code will come out that will take to be placed on your counter.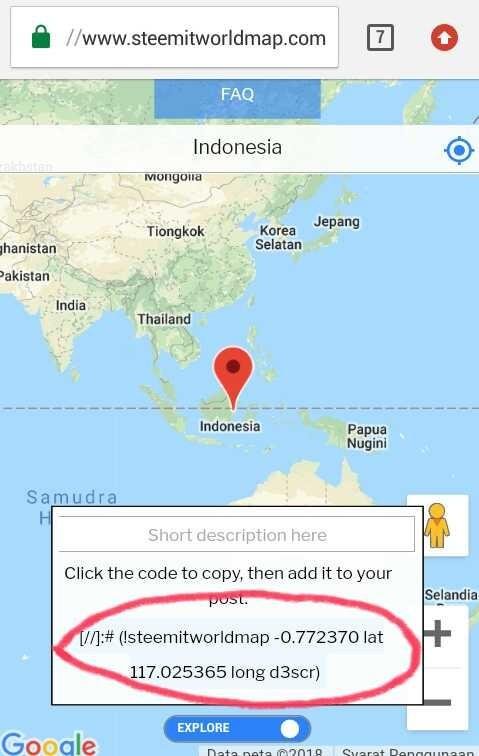 6. Then click on the code that has come out of the results of the search location that you want, the code will automatically copy itself.
7. Paste the copy that is at the bottom of your writing, press enter twice.
That's the tutorial on how to use @steemitworldmap for steemian who writes about #travel, good luck, guys. Thank you, hopefully useful.
Wassalam

Author : @bonesumpal
Follow @sevenfingers and join discord : https://discord.gg/ges9gD
Follow @arteem and join discord : https://discord.gg/zV6g5u
Follow @esteemapp and join discord : https://discord.gg/cmZSD2
Follow @qurator and join discord : https://discord.gg/RdWxYS
Follow @curie and join discord : https://discord.gg/7p8ah4