Gaia'lume - Biosphere Necklace, Self-sustaining world in the glass 【Gaia'lume-項鍊中的綠色世界】🌱
Gaia'lume
Biosphere Necklace, Self-sustaining world in the glass 一個自給自足的瓶中世界🌱
---
Let's see what it is! 讓我們看看它是什麼吧!😍🌹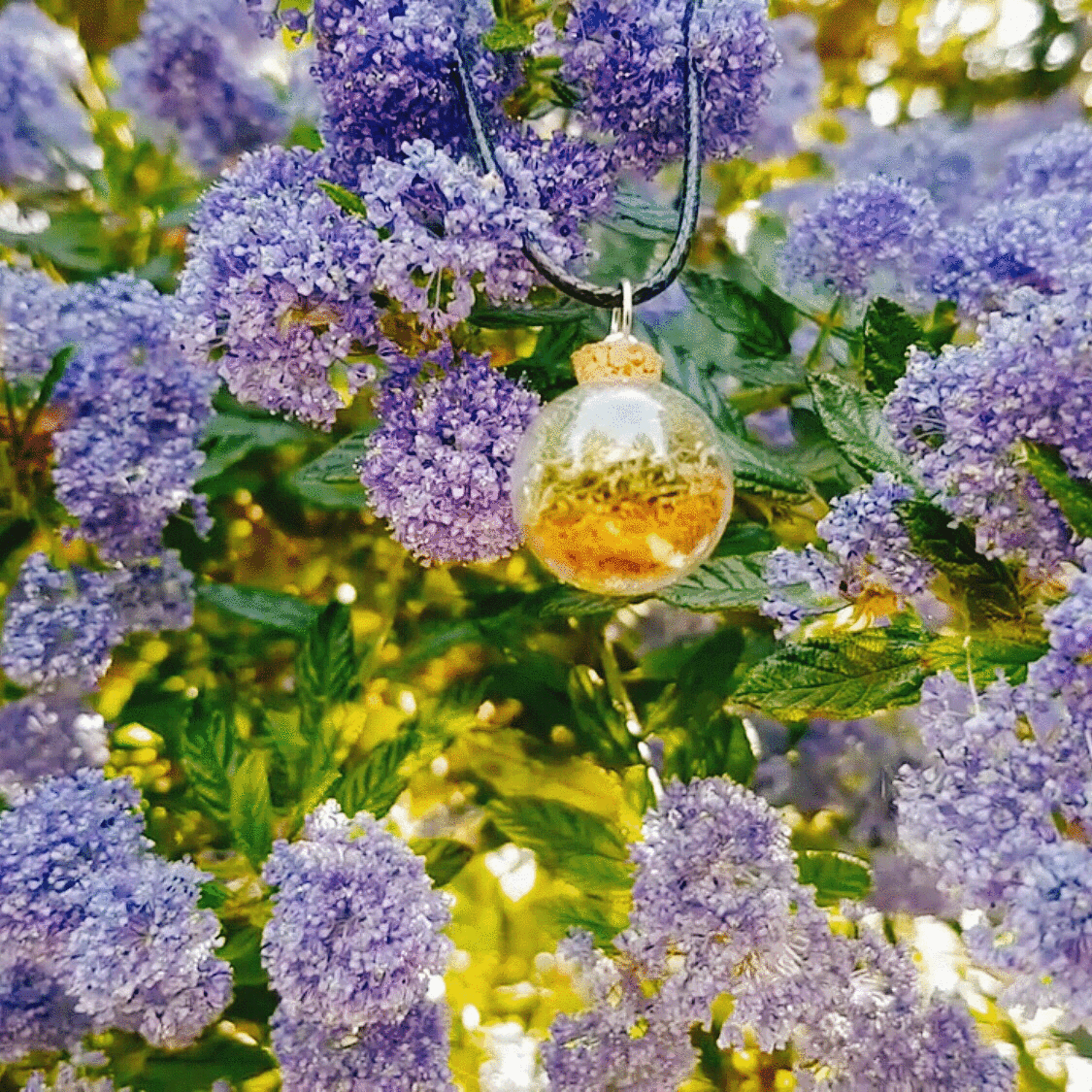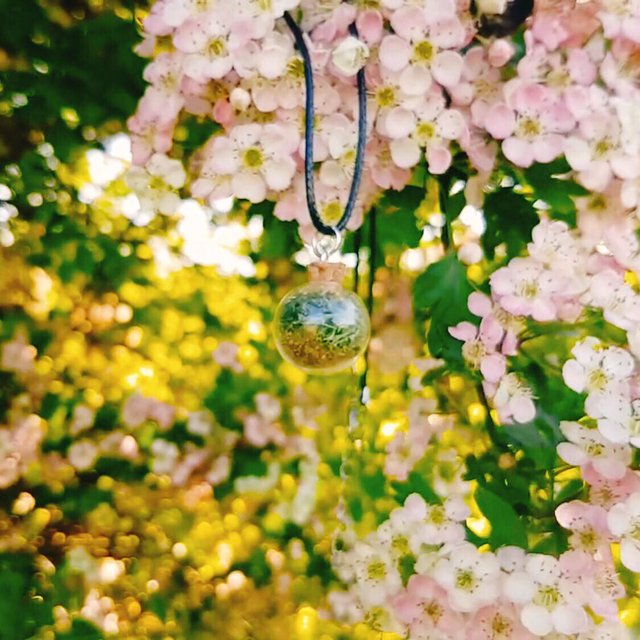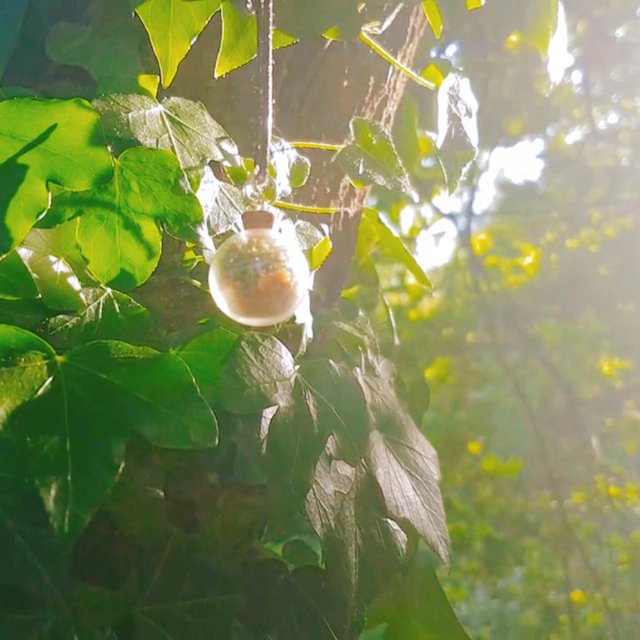 ---
Why do I love this extraordinary necklace?
為什麼我這麼喜歡這個項鍊呢?
Inside the glass bobble is a LIVING WORLD. Unlike the well-know ecosphere aquarium, this is a small yet self-sustained world hanging on your neck!
在這個小小的玻璃瓶中有著一個運轉著的世界。它不像我們熟悉的生態魚缸,它是一個掛在脖子上、自給自足的小世界!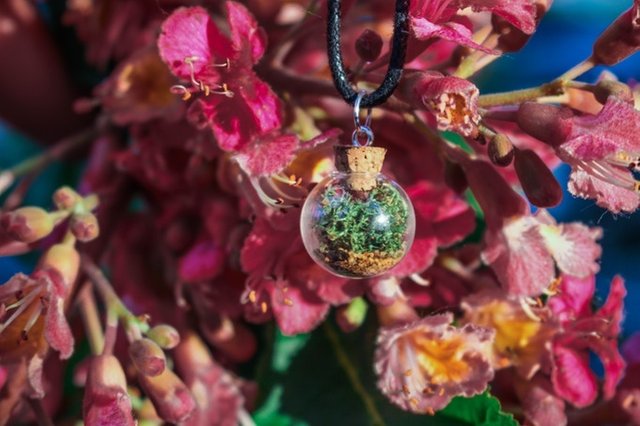 ---
This necklace presents the harmony between nature and human. Inside the glass is a moss called Cladonia Rengiferina. The perfect water and light distribution, complex nutritional elements and activated charcoal which prevents diseases in the glass bobble give the plant the perfect conditions to thrive! 🌱
這個項鍊代表著人與自然的和諧。瓶子裏的是一種叫"Cladonia Rengiferina"的小草。完美的光水平衡、複雜的營養公式 與 能防止疾病的活性碳 給了這些小草完美的生活環境!🌱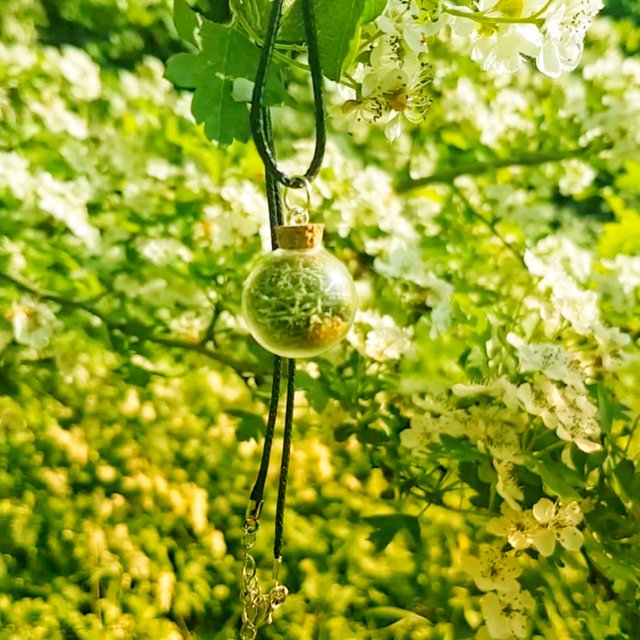 ---
The plant inside has a life span of over 10 years. All it needs is few drops of water every 2 or 3 months. COOL!
裏面的小草生命力旺盛,甚至有超過10年的壽命呢!它們所需要的只是每2~3個月澆幾滴水,多麼簡單呀!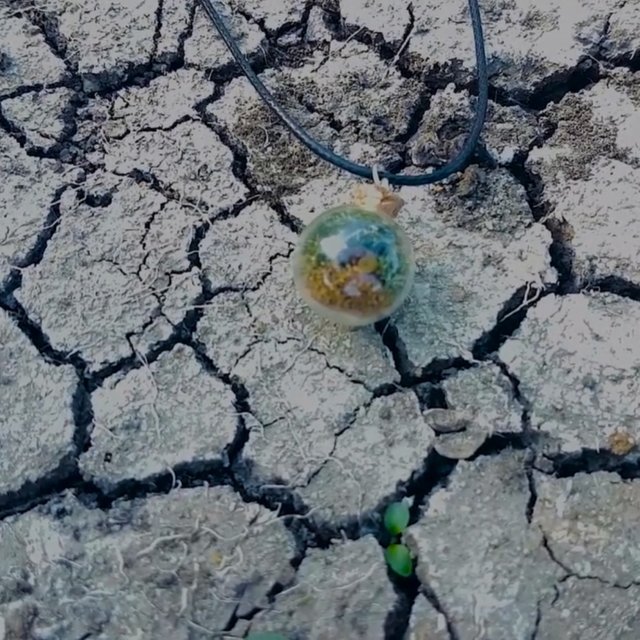 ---
It's design is classic and ageless, making it a perfect unisex jewellery.
它的設計十分經典,無論你是男生還是女生,都會十分適合妳哦:)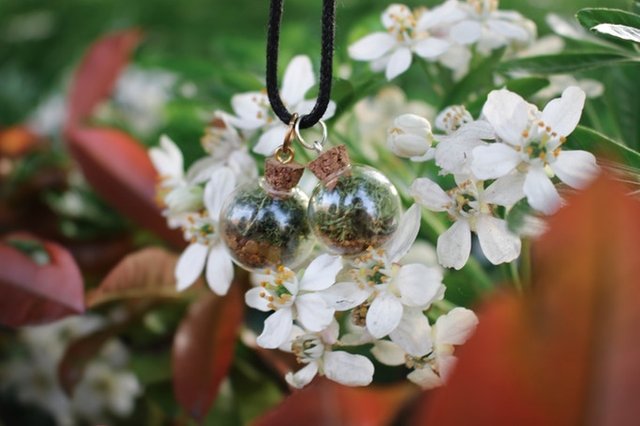 ---
The glass is spacious and reinforced, so it NOT as delicate as your other glass jewellery!
這個瓶子用的是強化玻璃,所以它會比你想像中堅硬哦!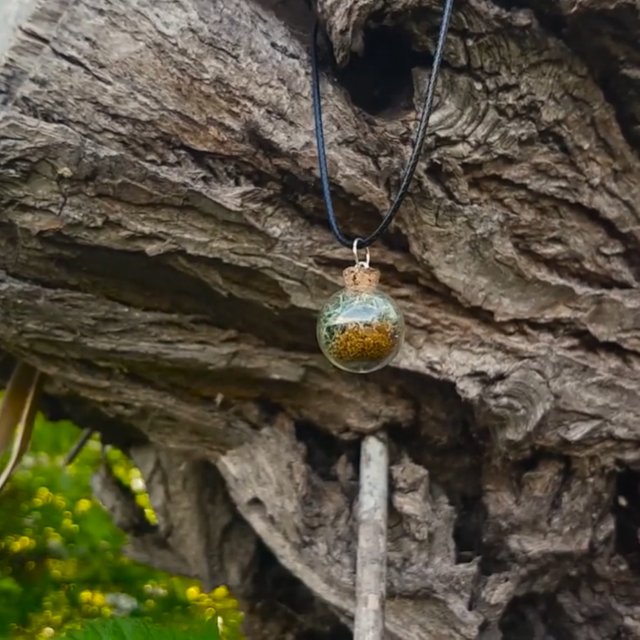 ---
The handmade jewellery is smaller than a dandelion clock!!! So it looks amazingly cute!
這個手工製作 的珠寶竟然 比一朵蒲公英還小!實在是太可愛了❤️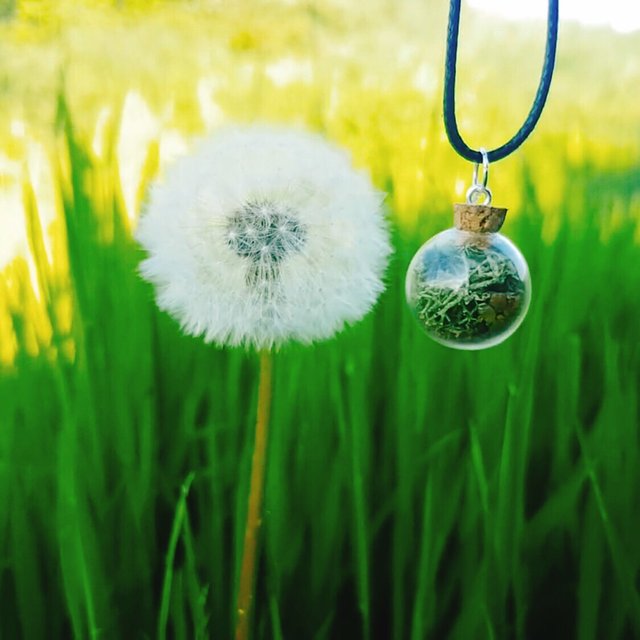 ---
Gaia'lume will be packed in biodegradable craft gift box signed Gaia. Environmentally friendly and beautiful at the same time!!!
Gaia'lume是裝在一個 可生物降解 的小盒子裏賣出去的。不僅環保而且美觀,設計得實在是太周到了!!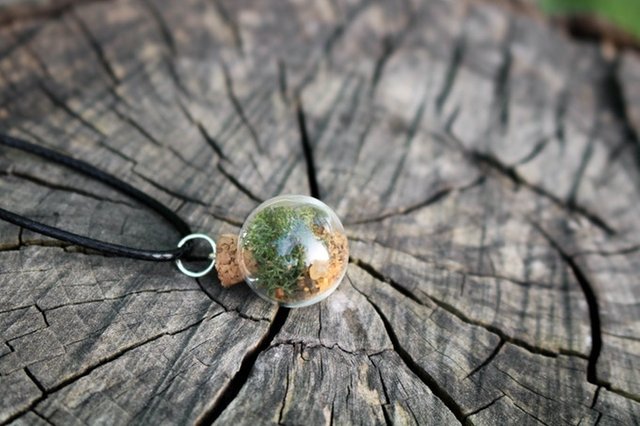 ---
Intersting Fact: "Gaia" is the ancient Greek goddess of NATURE. Gaia's hypothesis suggests that "living organisms and inorganic materials form a dynamic system that shapes the biosphere of the earth".
趣味小知識:"Gaia蓋亞" 是古希臘神話中掌管自然的女神。「蓋亞假說」指出,地球整個表面的所有生命一起構成了一個自我調節的整體。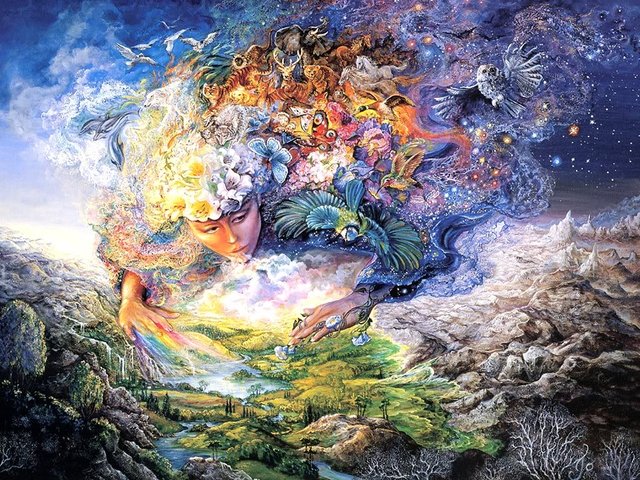 ---
If you are interested in buying this amazing necklace, you can visit here :)
如果你對這個美麗的項鍊有興趣的話,請按這裏 :)
---
Please follow ME @susanlo! Thanks a lot for your support! ❤️