Steemhunt IEO 3rd Round, and Finally Listing Confirmed at Daybit Exchange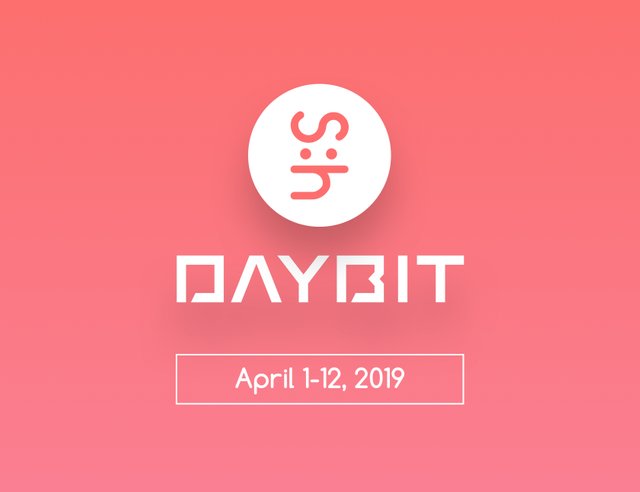 Our 3rd IEO (Initial Exchange Offering) for HUNT token has finally arrived at Daybit exchange, and we are thrilled to announce that the HUNT token will be listed for the first time. Event prizes worth a total of $12,000 are also prepared for both STEEM/SBD depositors and IEO participants.
Daybit - The Most Undervalued Global Exchange
Daybit was launched on October 10, 2018 by Chain Partners, one of the biggest companies in the blockchain scene with an equity fund of $13M.
Chain Partners is not just an exchange, but a complete crypto finance company that has many killer business functions and applications. CoinDuck, the world first offline payment service using Ethereum run by the company, is included in the built-in crypto wallet of Samsung's new flagship smartphone - Galaxy S10.
Because of its big name mother company, Daybit initially reached the top 12 globally for the first month. However, their token model did not meet the market needs, so it failed to secure the market value of Day token (it's own exchange token), which led to huge drops in their trade volume. Now they are preparing for a complete new strategy revision during April - May.
We have strong confidence that Daybit will rebound to the top 50 within this year, and even the top 20 next year for three reasons:
Although Daybit's volume has shrunk, its name is still incredibly famous in South Korea. This means that it will be far easier to call back their original investors when they provide the right solutions.
The base technology and its user interface of Daybit is top level. They are one of the few exchanges that has its own wallet solution.
Daybit has a high vision for Steem blockchain and SMT platform. Listing STEEM/SBD was just the beginning compared to what they will try with Steem blockchain.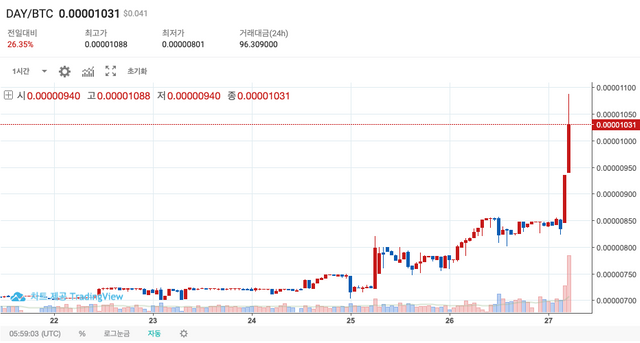 (Day token price has already started to spike since they listed STEEM/SBD and announced Steemhunt IEO)
Daybit's New IEO Platform - Steemhunt First Onboard
Daybit is launching its first-ever IEO (Initial Exchange Offering) platform, and Steemhunt will become the first project. This IEO will have two separate rounds as follows:
[Round 1 - Day Token Only]
Date: April 1st, 2019, at 13:00 (KST) - April 5th, 2019, at 24:00 (KST)
Swap currency: DAY
Price: 0.02 USD per HUNT
Bonus rate: 20%
Bonus lock-up period: 60 days
[Round 2 - STEEM and Other Tokens]
Date: April 8th, 2019, at 13:00 (KST) - April 12th, 2019, at 24:00 (KST)
Swap currency: STEEM, BTC, ETH, EOS
Price: 0.02 USD per HUNT
Bonus rate: 14%
Bonus lock-up period: 90 days
You can find out more about the IEO at Daybit - https://support.daybit.com/en/support/solutions/articles/36000130276--announcement-steemhunt-token-sale-ieo-primary-listing-confirmed
Listing HUNT Token, Beginning the HUNT Journey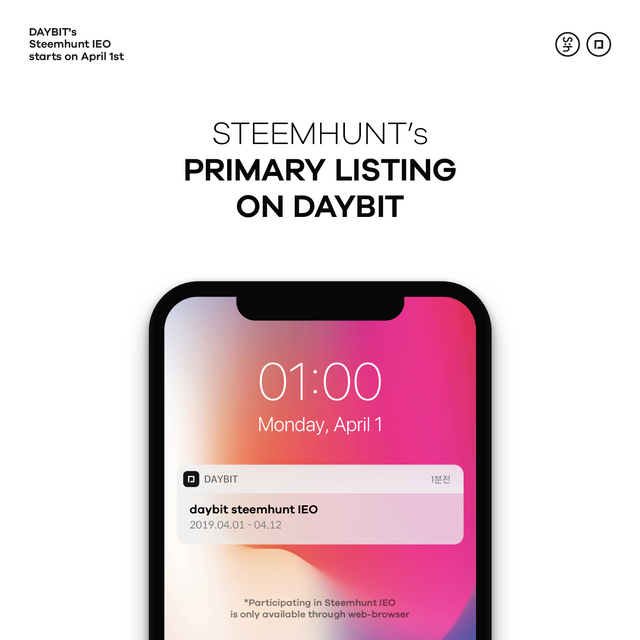 (source - Daybit exchange)
After finishing all IEOs, we will list HUNT token at Daybit exchange for the first time. There are many reasons that the primary listing on Daybit will give positive momentum for the upcoming token listing strategy.
Daybit will call back a large number of the original investors (and it is already happening at this moment), and HUNT will become one of the major tokens to trade/invest.
When Daybit successfully revives during the journey of HUNT token's success, this will increase attention from other big exchanges. We believe that this is a far better strategy than just listing HUNT by paying huge listing fee and becoming one of the low volume alt coins.
Daybit has an exceptional exchange API that the Steemhunt team can utilise for the creation of company's payment solution for the Reviewhunt project. We have an exciting plan to connect the demand from companies directly to link with Daybit transaction, which will bring stable token demands.
We have many other exciting plans too, and we will announce them very soon. Please sign-up to the Daybit exchange, and stay tuned for the upcoming news!
Daybit exchange - https://daybit.com/
IEO announcement - https://support.daybit.com/en/support/solutions/articles/36000130276--announcement-steemhunt-token-sale-ieo-primary-listing-confirmed