All New Reviewhunt set to Launch - Simpler but Greater!
We have launched Reviewhunt in August 2019 to reinvent the gamified marketing industry. With 5+ months of beta testing, we have achieved these fun results as below:
2,600+ hunters are signed up.
10,000+ quests are performed to help with marketing onboarding of the 30+ newly launched products.
3,400+ social/blog channels are registered with a combined total of 195,000,000 followers.
Now it's time to end the beta version. We are going to introduce an all new Reviewhunt on January 29th, 2020 with a massive shakeup. Here are some sneak previews of the big changes.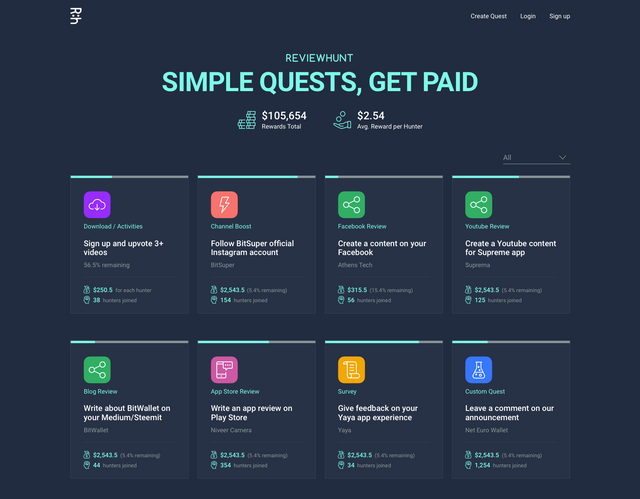 One account for Hunters and Makers
The separated sign-up system for Hunters and Makers will become one unified account. This means that a Reviewhunt user will be able to join a quest as a hunter AND create a quest as a maker via the same account.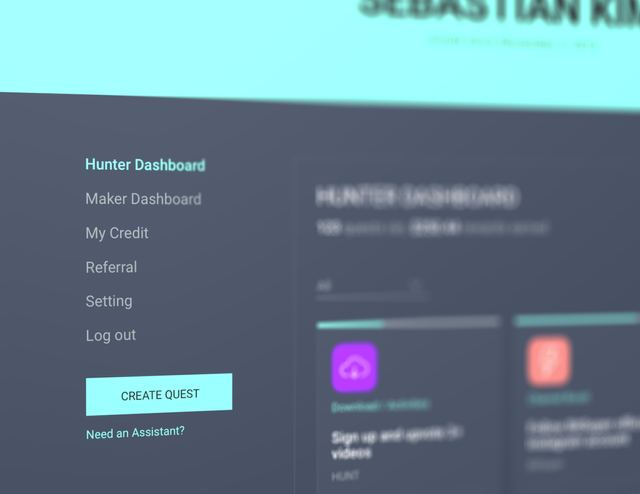 Goodbye campaign, Hello quest
We have noticed that the current campaign system that has serial quest missions adds complexity to both hunters and makers. In the new Reviewhunt, you will create just a quest, not a full campaign. We will completely renew the quest creation interface so that you can launch any quest with just a few clicks.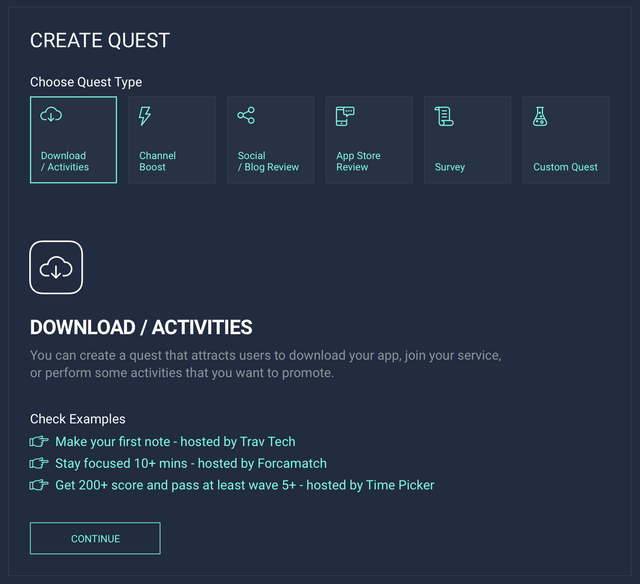 USD Point System
HUNT token is a cryptocurrency whose market value constantly changes. So, the current reward unit based on HUNT token keeps fluctuating your actual fiat-reward. We will apply a USD Point-based reward unit system so that the fiat-based reward value will be maintained until you actually withdraw your reward credit into HUNT token.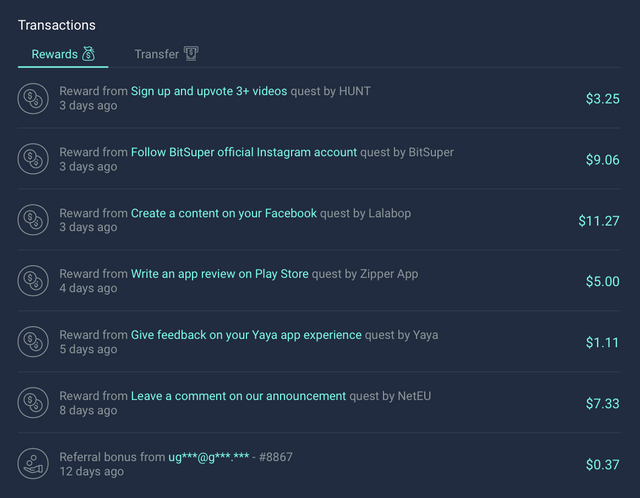 Withdrawal Options
You can withdraw your rewards into HUNT tokens, but we will also add a gift card and shop to the withdrawal options. These additional options won't be included in this relaunch but will be added soon.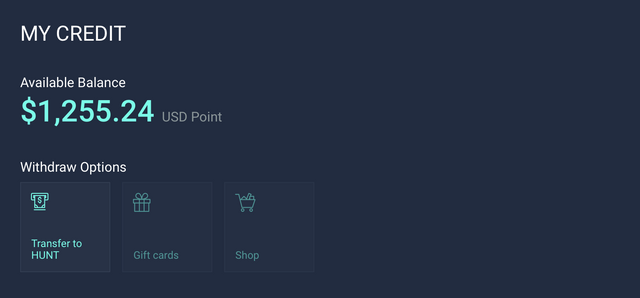 Using HUNT Token
After simplifying the quest creation process so that anyone can launch a simple task (like boosting your Youtube channel, increasing followers, etc.), we will also make HUNT token payment as the most lucrative option. If you use HUNT token to payout, you will have the 20% fee waived.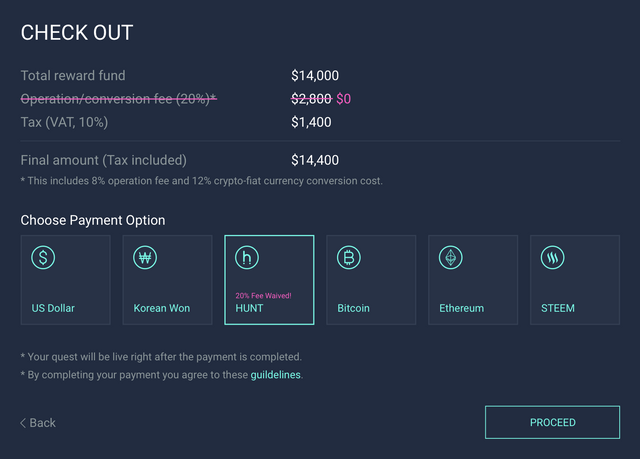 Shorter Payout Period
In the past, you have only got paid after the whole campaign was finished. But some campaigns lasted too long (even more than a month), which led to many issues. In the new Reviewhunt, you will be paid 4 hours after your submission has been approved by the maker regardless of whether the whole quest has finished or not.
Important Schedule
We are trying to utilise a more decentralised authentication system that protects your digital right. Due to the new system, you are required to re-sign up even though you are a current Reviewhunt user. Also, you need to withdraw all the HUNT rewards in your external ether wallet if your account is not connected with the Steemhunt wallet, or your HUNT rewards will be gone. If your wallet is connected with the Steemhunt wallet, you don't need to worry about this.
January 23rd (Thur) - Joining campaigns will be halted.
January 28th (Tue) - Reviewhunt wallet will be closed.
January 29th (Wed) - New Reviewhunt will be relaunched.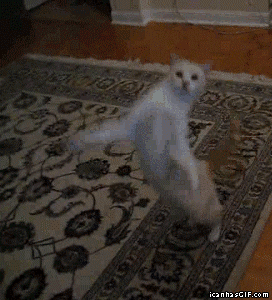 (Resteem Resteem Resteem please!!)
Are you excited about the new Reviewhunt? Then, please resteem this post so that many Steemians can know this news. If you are a current Reviewhunt user, we will also send you a notice via your email for our upcoming relaunch.
Reviewhunt - https://review.hunt.town/