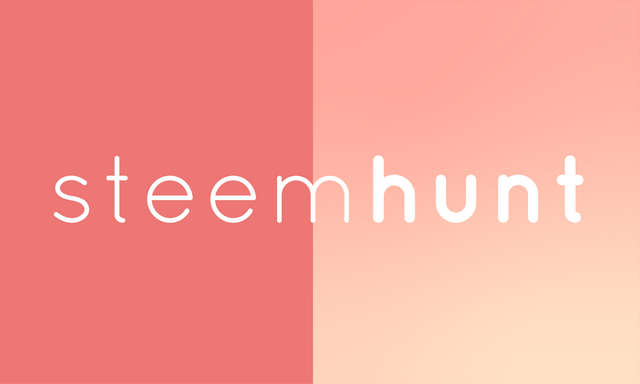 What is Steemhunt?
Steemhunt is a product discovery platform where you get rewarded with cryptocurrency. You can surface new products, upvote and comment on them. Most importantly, you can also be rewarded with Steem tokens for your contributions.
---
+ Explore Steemhunt +
---
Contest
Let's HUNT! - Steemhunt is an fun new way to un-earth amazing products and get rewarded for deep dives into the world wide web. For this challenge, we're sending you on a creative product discovery mission! Share your artsy, design-savvy, techie-tastic, funky-finds with us. Use Steemhunt to create a post about a cool new product and share it with our corner of the blockchain universe.
Upvote Rewards
Today, our curation team will browse the comment section of this post looking for creative and thoughtful favorites. How did your hunting go? Share your Steemhunt link in the comment section, below.
Please also include a short 1-2 sentence description of your discovery. Not just links ;) Your Hunting entry cannot be more than 6 days old.
First Place = 75% @sndbox upvote
Second Place = 50%
Third Place = 25%
---
More on Steemhunt
Website: https://steemhunt.com/
Steemit: @steemhunt
Discord: https://discord.gg/mWXpgks
Twitter: https://twitter.com/steemhunt

👾 Discord | 🔗 Website
📄 Creative Crypto Magazine | 🐤 Twitter

🎨 Support Creatives ⚙ Curation Trail
⚡ 100 --- 250 --- 500 --- 1k --- 2k --- 5k --- 10k