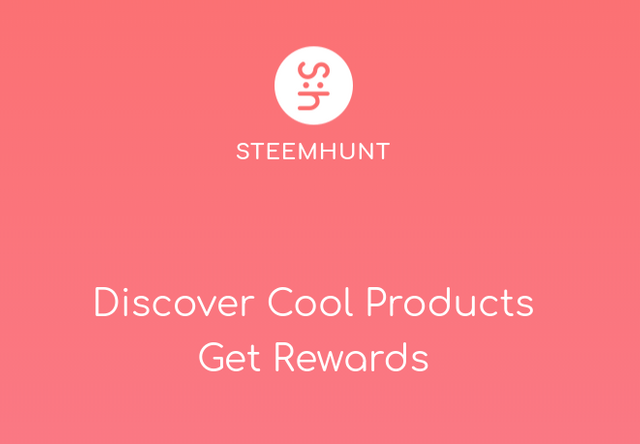 Hi, @jayplayco here.
Steemhunt has announced that they are going to gradually decrease the airdropped tokens. Let's dive into details.
0. Repository
https://github.com/Steemhunt/web
1. Gradual Decreases in HUNT Token
In total 30% of the announced 50% airdrop has been distributed which sums up to 76 Million HUNT tokens in the hand of about 14K accounts. Coins based on Ethereum can be tracked how many different addresses are available and as an example, Zilliqa is distributed to 40K different addresses.
Initiated in May 2018 the airdrop is currently running for about 8 months and due to the estimated delay of SMT, projects based on SMT need to adjust their plans. The first plan was to run the airdrop for a maximum of a year but under the current circumstances Steemhunt has decided not to wait too long but start already part of implementations. The decrease of airdropped HUNT tokens is a vital portion of this plan.
Airdrops to Steem Power holders (1:1 airdrop, claim basis, closed with 3.63% distribution for 6,373 SP holders)
Token swaps for Steem delegations (90,000 tokens per day, 4.52% are distributed)
Voting contributors (50,000 tokens per day, 2.03% are distributed)
Role and promotion contributions, and daily activity participants (4.85% are distributed)
Source: @steemhunt

When we see the current airdrop distribution, delegation (sponsors) token swap had been the biggest part with 23 Million HUNT tokens distributed.

Steemhunt decided to reduce the total amount of daily distributed HUNT tokens by up to 30% per category and week. Theoretically, this could mean that the current daily airdrop of 50K HUNT tokens for voting contribution could change to 1K per day in about 12 weeks.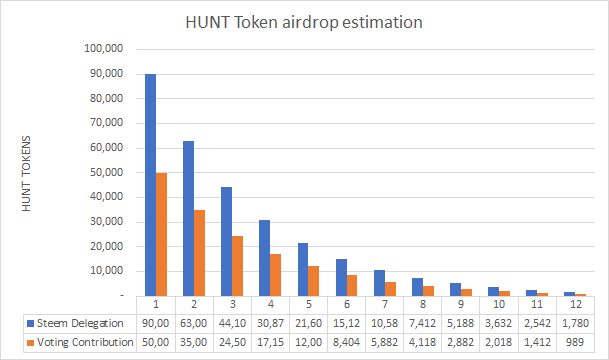 I personally don't think that the airdrop amount will be reduced that dramatically, as Steemhunt has announced that they will adopt the ratio based on the HUNT token price per $STU, which should meet the target listing price.
2. Background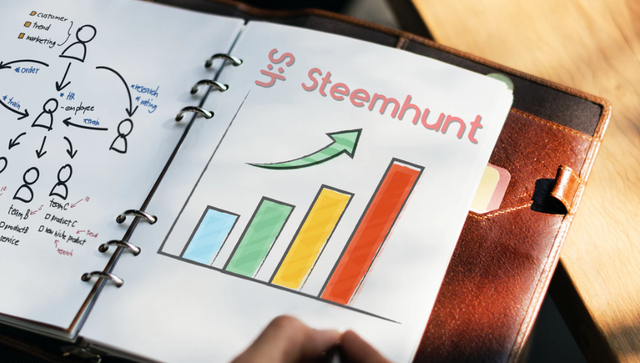 Source: rawpixel
a. Inflation Pool
As SMT is not going to start with the inflation function Steemhunt is going to reserve part of the airdrop volume to cover the inflation function for HUNT tokens.
we should maintain our buffers to use as an inflation pool with ERC20 tokens if the SMT launch is delayed too much.
b. Protection of value
A 50% airdrop was at the beginning of Steemhunt something totally new to the market and a new way to be able to finance the user growth without any ICO. On the other side, bigger amounts of airdrop volumes do have an impact on price when listing a coin, not on a DEX but a centralized exchange. As the announced IEO for HUNT tokens is coming closer, Steemhunt decided to reallocate the amount of HUNT airdrops (If SMT had been launched as planned it would have been different) to be able to protect the value of HUNT tokens and also the 14K HUNT token holders.
c. Marketing Fund
Reviewhunt is an important part to be able to create a revenue stream for Steemhunt. On the other hand, B2B Sales pitching for makers and brands will take time to flourish and in between it is needed that, as an example, Steemhunt steps in and create bounties for different projects. This would be similar to @steemmonsters, where currently a lot of tournaments are sponsored at the moment from Steemmonsters themselves. As soon as the user base and recognition of the service (or game in case of Steemmonsters) is big enough, review bounties would be covered from brands and makers. Steemhunt will need HUNT tokens for this kind of marketing activities.
3. Conclusion
As a project that bet on Steem and SMT as a base, it is not easy to adapt to delays that can not be estimated. The current decision to reallocate part of the HUNT tokens is the right move to be able to act if SMT is going to take much longer than estimated. Steemhunt is preparing a potential start of planned pillars (Reviewhunt and Ideahunt) without a proper working SMT and we should have a close eye on both the development of SMT and the adaptation from Steemhunt.