HP Omen X
Gaming Desktop PC
---
Screenshots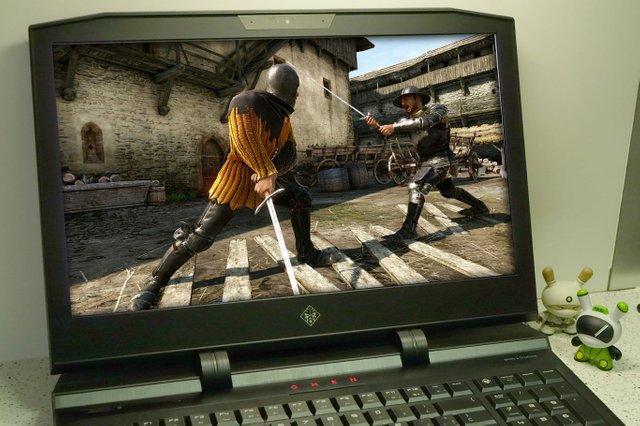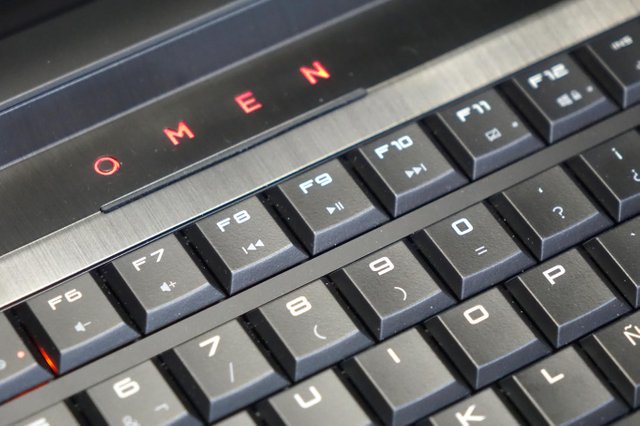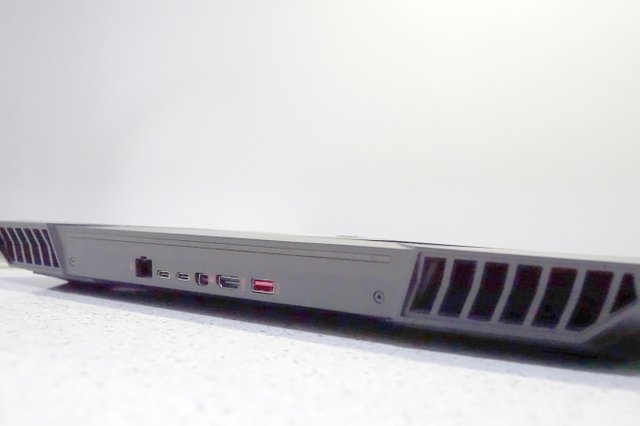 ---
Hunter's comment
The game in 4K UHD is possible in the world of consoles if we get a PS4 Pro or an Xbox One X. But, as we told you at the time, these machines will only allow us to play with native 4K resolution in some games, but not at all. Currently, if our goal is to play with this resolution with the minimum possible restrictions, the best option is to do with a PC. And the Omen X that stars in this article is running as a candidate.
Up to now, several computers from the Omen family of HP have been through our laboratory, which is the range of computers for gamers of the American brand. But, without a doubt, this Omen X is the most ambitious notebook in this series that we have tested to date. And it is that a quite impressive configuration joins some possibilities of expansion and overclocking that will make the "mouth water" to many gamers. Let's see what this little beast offers us.
This laptop comes packed with fable (as expected in a team that easily exceeds 3,000 euros). In addition, how much weight the box that contains it already predisposes us to extract from its interior an ambitious computer, something that is easy to check with a simple glance at its specifications (we detail them in detail a little later).
Two of its features that reveal more clearly that we are facing a laptop for gamers, beyond its design, are its remarkable possibilities for expansion and overclocking. If we remove the base of the computer we will have direct access to both the slots for memory modules and the PCIe connectors for hard drives, so expanding the capabilities of these two storage subsystems, the main memory and the secondary, is simple.
On the other hand, overclocking in this laptop is possible thanks to its Intel Core i7-7820HK microprocessor, which works at a base clock frequency of 2.9 GHz, but can reach 3.9 GHz thanks to Turbo technology Boost, and also due to the implementation of a cooling system designed to effectively extract the hot air from inside the equipment.
In the back of this Omen X we can see two nozzles through which the heat that through a convection process, is transported from the dissipation surface of the CPU and the GPU to the air. If this hot air were not expelled outside the chassis in an efficient way, the temperature of these two components could rise beyond its maximum working threshold under optimum conditions.
Let's now with one of the strong sections of this team: your screen. HP engineers have opted for a 17.3-inch, 120 Hz IPS LCD panel with WLED backlighting and a native resolution of 3,840 x 2,160 points. At this point we can start the debate about whether it is worth opting to play with 4K UHD resolution on a screen of just over 17 inches, or, if on the contrary, it is preferable to play at 1080p but with a cadence of images very superior. We will deepen more in this scenario in the section that we have dedicated to our tests.
The IPS panel of 17.3 ", 120 Hz and resolution 4K UHD of this laptop has complied with slack in our tests of image quality
The overall image quality of the screen of this equipment is very high. It has viewing angles close to 180 degrees, an intense black, a level of detail in dark regions almost outstanding (we leave the outstanding in this area for OLED panels) and a satisfactory brightness, although not shocking, about 335 nits.
The Bang & Olufsen logo that this laptop looks in the upper right corner of the keyboard seems to presage that we are going to find a level audio. And it is not like that. This Omen X does not sound bad, but its audio quality is not up to its performance in the other sections. And why is not it? Because its resolution, stuck and dynamic are not "to shoot rockets."
To fine-tune and put it to the test I not only tried it with games, but also with music with a master's degree in studio, which is the same one I use to test high-fidelity components. Yes, it is a hard test, but it is very likely that many users, in addition to using it to play, also want to use it to listen to their favorite music. And I see myself in the obligation to anticipate what they can or can not expect.
If the sound pressure level is moderate, this computer complies. It simply fulfills. But if we like to listen to the sound of our games or our music with a high volume, the distortion will increase noticeably, and this will cause that, after a prolonged period of listening, we suffer auditory fatigue. How to solve it? Making us with good headphones, or with some quality acoustic boxes.
The most honest thing I can say about this team is that it is a proposal with balanced and well balanced hardware. I like it Its overall design, although I still do not convince myself of the frames that are so thick that they incorporate almost all the laptops for gamers, and, above all, I have been convinced of their finish and the quality of the materials used by HP in the manufacture of their chassis. , the best of all is its performance with games. And it is that, as we have seen, with this laptop it is possible to play 4K UHD in high quality with an image rate that ranges between 40 and 60 FPS (in DiRT Rally reaches even a higher rate). And, if we prefer to play at 1.080p to obtain a much higher image rate and more fluid movements, the cadence of images exceeds in many games the 100 FPS in Ultra quality. An authentic joy.
---
Link
https://store.hp.com/us/en/mdp/hp-omen-x-900-gaming-desktop-pc-412003--1#!&tab=vao
---
Contributors
Hunter: @difelice5000
---



This is posted on Steemhunt - A place where you can dig products and earn STEEM.
View on Steemhunt.com