F****** penny pickers in Steemhunt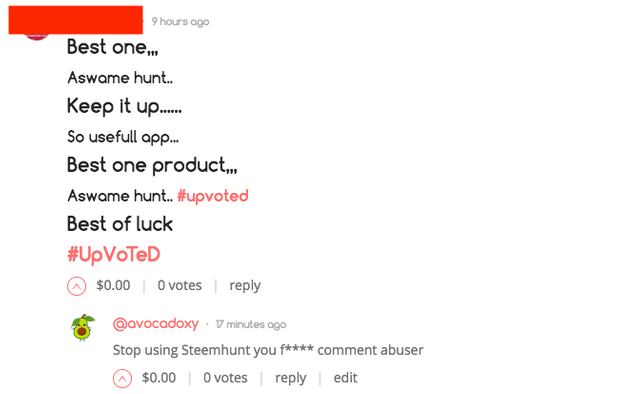 I love Steemhunt, but really they need to do something for these f****** penny pickers who are constantly abusing the comment voting pool by @steemhunt. I know why Steemhunt are still upvoting for the comments. It was for encouraging a good debates among hunters about the product/makers.
Steemhunt is supposed to be a geek's community where there are many tech-savvy people who have much knowledge about tech products. However, there are TOO MANY THOSE COMMENT F***ERS who constantly leaving meaningless comments. They are really ruining the value of the platform. If I'm a user from outside of Steemit, I think this site is some kinda scam.
Still it's better to have some comments than nothing - like a Product Hunt which is the original version of the Steemhunt. In Product Hunt, there are very few comments at the lower rank's posts. However, there are at least genuine comments.
I strongly believe that Steemhunt can be so much more attractive to the makers if they fix this issue quickly. Also if you love Steemhunt, and hold some HUNT tokens, please help them to protect from those sh** comment f***ers.