It's 2011. I'm poor, living in subsidized housing with my Wife, trying to convince her that I should spend $100 on something called "Bitcoins", which were currently just under a few dollars.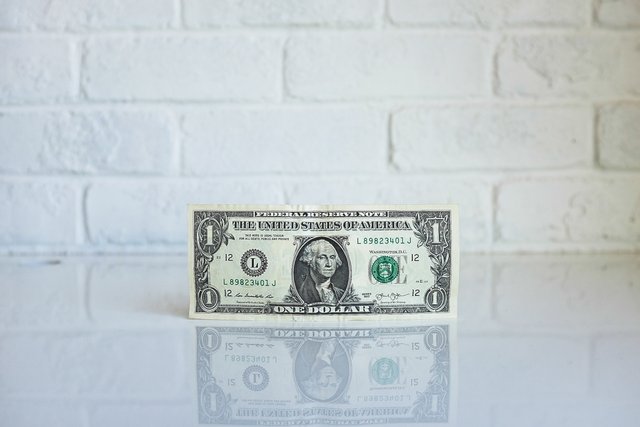 I didn't do it. It would have changed my entire life and lifted me from poverty. I repeated the mistake later with etherium. I'm not making the same mistake with steem!
To that end, I want to contribute something of real value to the community, something that can help with new users and help foster better users in general. Let me present to you the...
Always Up to Date Steemit Guide For Minnows
If you're new to steemit, or even new to cryptocurrency and blogging, this guide is your one stop shop for getting started. Here we'll examine exactly what a "crypto" is, cover the best blogging tips, then move into the intricacies of steemit voting and payout, Provide advice on how best to act within the community, and end with resources to take you even further. Just remember that this guide focuses on need to know, not nice to know. Let's get started!
---

So what is a cryptocurrency? Formally, it's...
A cryptocurrency is a decentralized general ledger using cryptographically generated keys on a distributed blockchain.
Easy, right?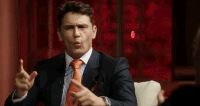 Let's break that down. First, it's Decentralized, so there's no central authority that can control it. It runs on a network of volunteers, and in this way no one group or authority can manipulate, destroy, or tamper with a cryptocurrency the way a government body can.
Along with this, every transaction is encrypted, which means they are private, and since there is no central server or authority, no one can intercept your traffic. Every user has a public key and a private key, where the public key is like an address or bank account number, and the private key is how you prove you own the account. It cannot be overstated how important it is to keep your private key offline and properly backed up. There's no account recovery, no resetting your password- if you could, then it wouldn't be private or encrypted properly!
It's also a general ledger. A ledger keeps track of financial transactions and balances, and so a cryptocurrency isn't just a currency- it is the entire record of all transactions! Since we learned that everything is secured by cryptography, we know that the ledger is safe. In fact, since the ledger is on multiple devices, it's very hard if not impossible to fake a transaction because your faked copy wouldn't match all the others.
Finally, it's on a blockchain. A blockchain is a linear, chronological collection of transactions, which are added to all the previous ones- a chain of blocks of data. So when all the computers in the network start processing transactions, they are working on adding a block to the chain. This is part of why Bitcoin has issues with long transaction times. Until the block that your transaction is in can be cleared, the transfer isn't done, and each block takes a long time to process. Thankfully newer cryptocurrencies have been able to address this issue, including steem.
Ok, so with that out of the way, let's cover a few extra things about understanding "cryptos". With traditional, or fiat currency, new currency is created by a central bank or reserve. But in the crypto world where there is no central power, new currency is mined. To mine means to be paid for processing blocks on the blockchain in most currencies. Because processing data takes computer power, they are compensated for successfully doing so. This means without a powerful or specialized hardware, it may be hard to compete with others who are more likely to process the block.
In the steemit world, there's no traditional mining except for what are called Witnesses. Witnesses are democratically elected by steemit users and are rewarded for each time they process a block. The witness program gets more detailed from here, but the main thing you need to know is that you can and should vote on them! Every new version of steem is voted on by the Witnesses, so get involved! You can vote by clicking here.
---

Whew, ok! Enough tech talk, let's talk about where you come in - your blog on Steemit! For those that are familiar, steemit is akin to Reddit or Tumblr in the sense that it's a large social network for user submitted content built around smaller communities which steemit calls tags. For those that aren't familiar, it's a website where users post pictures, writing, news, and more for others to enjoy and use, sorted into categories so you can find what interests you!
Before you start posting on Steemit and earn that sweet steem money, you'll want to think a bit about what kind of content you want to make. In a very broad sense, most blogs are going to be focused around providing guides, fiction, experiences, or multimedia. You can of course do whatever you like - I personally write guides, experiences, and sometimes just a slice of my life.
Guides are extremely popular, especially guides about steemit or cryptocurrency in general. Going on pure number if posts and payout to authors, the steemit tag is the most popular, and it's largely guides! This is an excellent choice if you have an area of expertise that you can share. Some examples that I've seen do well are about financial independence, traveling, and writing advice. Be cautioned though, because guides are a saturated area on Steemit- so it might take a long time to build a following if you pick something that others are already covering.
Fiction is finding a home on the platform now as well, with writing prompts, writing competitions, and poetry slams all routinely showing up in the hot section. If you want to write stories, poetry, and prose, it's definitely welcome here! Just make sure you're participating in the aforementioned commissions and communities, so you get some attention and can start building a base of loyal readers. If you just post your story and expect them to show up, you'll be disappointed.
Experiences are difficult to pull off without the means to have them. To quote the philosopher Kanye, "I do cool s%#t!" If you travel, or work in a rare field, perform in some way, or think you've got the chops to make something routine funny and engaging, then sharing your day to day can go a long way to getting that pay. In fact, everyone's favorite world traveler @sweetsssj fits into this category and makes thousands on most of get content because she lives an awesome life and is always engaging.
Not exactly a type of blog on its own, but you can do very well with a multimedia focused empire! Record videos, share your art, or even make animations and designs. Better yet, sell your services on steemgigs! Video especially does well if you've got the charisma and know how.
Even if you don't have an exact idea for your blog, that's OK! This is just to give you a rough idea of what's out there already. As they say - if you build it, they will come!
Once you have decided to write a post, there's a few things you'll want to get right no matter what kind it is. We mentioned above that everything on Steemit is sorted into tags. Each post can have 5 tags, and you'll want to always use all 5 since there's no benefit to not using one. Make sure you're picking tags that directly relate to your post, but aren't so specific that no one ever sees them. Some good examples are using something like "5yearoldadvice" instead of "parenting", or "edgerriceburroughs" instead of "hacks". If you want to see what's currently popular, make sure to check out the list of popular tags.
So you've written your post and you've picked your tags well. Now you need an eye catching, dazzling, amazing...
title!
The title is the first impression of the post, and without a strong title, you'll find very little attention except from dear old mom. There's no clear cut advice here, but try to keep the title short, to the point, and if possible eye catching. For example, "Pics of Stuff" is pretty bad, but "21 THINGS ABOUT AFRICAN WALLABEE FARMING YOU WON'T BELIEVE" is overdoing it. Don't be clickbait. Do be clickappetizerss.
The post is written, the tags are set, and now it's got a great title. Your followers come and read and realize... You've included nothing but raw text. They close it, not having any time for that. You need some media bling!
One of the single best things you can do to improve your rate of finding followers and keep people reading is to use gifs, pictures, and formatting in your post. Make sure you're not using anything without sourcing it appropriately, but try to at the very least include a strong header and footer image. Without that header, your post is far less likely to be clicked at all as it goes tucked right between two posts that DID have a header. Seriously include a header image.
On the flipside, a strong footer can remind a reader to upvote, comment, resteem, and perhaps even more importantly, builds your identity on Steemit. People will start to recognize your logo or banner if you always include it in your posts, and you want this for long term growth!
Finally, don't forget formatting. Steemit uses something called markdown, which makes it relatively easy to write a post without needing raw HTML. The definitive guide on markdown is right here, straight from the creator.
Other than the bling, it's vital to include an outro of some sort. The outro is where you say thank you, and ask readers to upvote, resteem, share, follow, comment, and sacrifice in your name. It's just a fact of life - without an outro, you will get less attention, even if you get people to your post.
All right, enough about creating the thing. Let's talk about getting paid for the thing.
---

When someone upvotes your post, you'll get a payout in 7 days from when you posted it based on the votes. This is calculated based on a few factors:
the steem power of the voter. The more steem power, the more valuable the vote. The official Steem account's vote is worth over $3000!
the current voting power of the voter. As a user votes more, the value of all their votes goes down slightly. The less voting power, the less the worth of the vote.
market fluxuation. As the value of steem rises and falls, so does the worth of a vote.
At first, the main things to remember is that you shouldn't count your payout until you collect it, and you shouldn't be wasting your vote. You recharge 20% of your voting power each day, and the tools below can show you how much you currently have as well. As you grow, you might want to investigate this process further, but these two things are what you need to know right now.
Now, what about when the big day comes and you finally hit that magic "collect payout" button? Here's how this will go:
You get at least 75% of the total value on the post. The other potential 25% goes to those who upvoted it for being such great curators!

that 75% is split 50/50 into steem power and steem dollars. So if you want to make steemit a side business, you want to remember that roughly 37% of the value can become a fiat currency using a exchange such as bittrex. It is important to remember that you can power up and transfer your steem dollars into steem power, and it's usually a good idea to do this at first. More steem power means your vote is worth more, and you can vote on your own posts!

the curators are paid in steem power only.
The last thing to know about the payout system is that there is a downvote. When someone flags your content, it's a downvote worth a negative value instead of a positive one. Yes, this means someone with a lot of steem power can take away your payout. If you don't want this to happen, don't post content that isn't yours or violate other rules. A moderator of the @minnowsupport project has written an excellent article about this as well here.
---

So you've started to create some cool stuff. You've got your outro, your header, and you kind of get how this crypto stuff works. But you're not getting any attention! Maybe you can go into discord channels and comment sections and leave a little, harmless FOLLOW4FOLLOW.
NO.
You must must never do this. If you truly want to focus on long term growth and start making some real progress on Steemit, here's what you want to do.
First, go leave comments on posts you like or have an interest in. Do not leave a comment that contributes nothing. This includes all variations of "great post", "plz follow", or "ur so hot". Try to leave insightful messages, or exercise wit as well you can. Basically, be present and real!

Second, create posts with value. I know it's easy to just grab the latest transironic meme and post it, but that won't get you any good will or real readership even if it does get a few upvotes. Try to really focus on making something that you would want to see yourself. Proof read things, do research!

Third, consider joining a greater network on Steemit. Many groups use discord to communicate and help each other. By far the best community I've ever joined is the minnow support network on the PALnet discord server, which you can join by using this link:
This is the nicest, coolest, and most helpful online group I've ever personally been part of, and I want to take a moment to thank @aggroed, along with other witnesses @ausbitbank , @teamsteem , @canadian-coconut , @neoxian , @someguy123 , and @theprophet0 . Not to mention our two new moderators, @GMuxx and @Swelker101. All amazing folks!
Finally, always have the long term in mind. Consider investing in steem as as platform, and be a "shareholder" in it. The better steem does, the better you do! So try to care about how it changes. Care if someone is being toxic or harming it on some way.
If you've made it this far, I want to say thank you! The last section is a collection of resources that can help you get more details or stats on steem, or help you create a better post.
---

There's more than these tools, but hopefully these will get you started. If you know a tool you think should be added, make sure to comment below.
---
thank you so much for reading this guide! This has been the longest post I've made, and it was a labor of love. I want to take this time to thank everyone in the PALnet discord channel who have helped me and supported me as I've grown. Without them, I wouldn't have even started using steemit. To them, please accept this post as my thank you. May it guide all minnows, new and old!
If you do join the PALnet discord channel, make sure to let me know! I'll always be available to those who join and will help you register, find your feet, and engage with us. I hope I see you there!