A mysterious package arrived today via FedEx. Within was the biggest celebrity on Steemit - THE STEEM GNOME! And shortly after I opened the box, he found Jesus!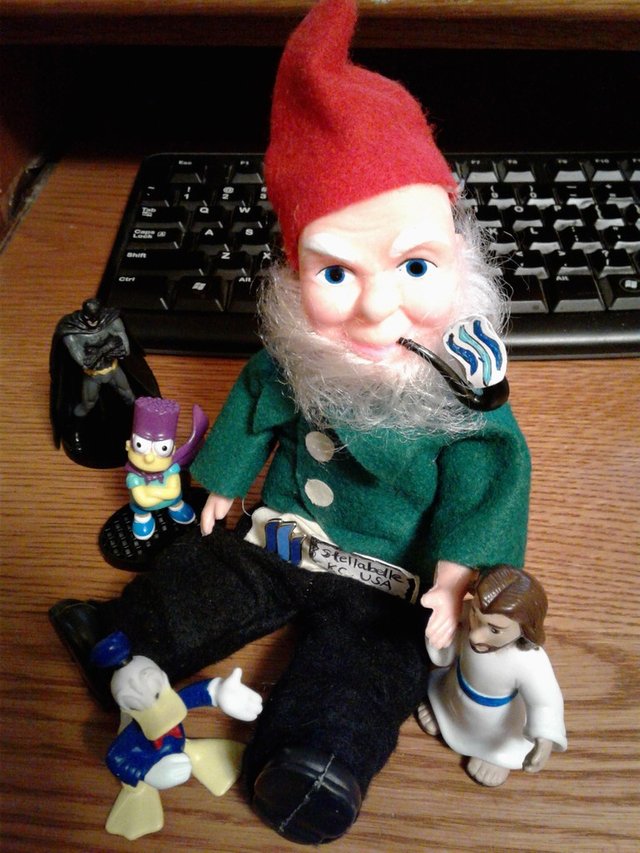 Plus Batman, Bart Simpson, and Donald Duck, of course. I don't know what his religious beliefs are, since he is rather silent on that matter as with all others, but he definitely found the dollar store figurines I blogged about a few days ago.
Thanks to @Stellabelle and @Prufarchy! He may find his way into the library. Time - and photos, never fear - will tell.