My cell phone.
The model is: Motorola Dyna TAC 8000X. I know it's something old but it's my favorite and very special for me.
I bought it, for a gift from my nephew Edmanyerber Rodriguez.
It turns out that a few days before my birthday I asked my nephew: What gift will you give me for a birthday? He said: let's see that I get him uncle. It turns out that the day of my birthday arrived and I did not expect him to give me a gift, when he arrived he said: Look what I brought you as a gift! I was very excited because I had time that I wanted that cell phone.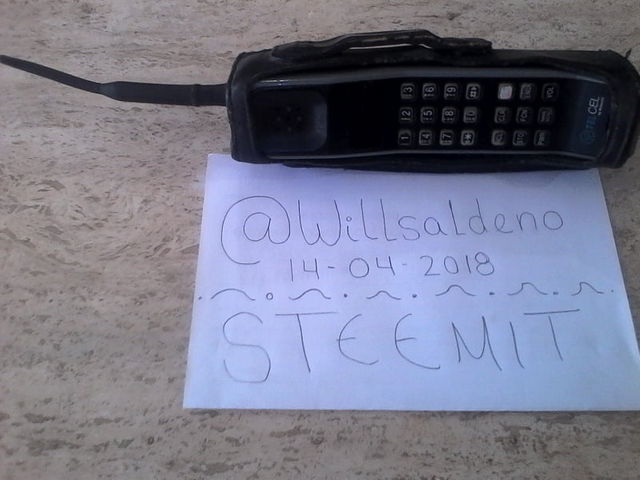 I wish that my friends can write over their cell phones too: @cetb2008, @nairobytoro, @amartinezque, @davidsc and @crimsoncrow.
Join this challenge. Read the bases here:
https://steemit.com/steemgigs/@long888/post-a-photo-of-your-mobile-phone-challenge