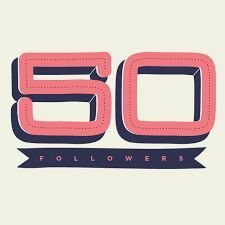 I hit 50 followers! 
This is very exciting for me considering I'm still so new to Steemit!
So to celebrate all my followers and future followers alike, I'm doing a give away! 
I will be giving .2 SBD to anyone who claims it!
How do you take part? Easy!
Resteem this post!
Follow me!
Comment "Done!"
I will then verify that you have completed the tasks and send it to you immediately! 
(I will only be doing this till the end of the seven day post period.)
Yes, it is that easy! (It's even easier if you are already a follower!)
And if you want a chance at even more SBD, checkout my last post!