#STEEMGIGS: I will give you a good outro/intro for your dtube ,YouTube and Facebook videos.
Description
---
A video intro could mean a short animated video that is usually placed at the beginning of a video usuallynto grasp the attention of the targeted viewers while the outro is usually placed at the end of the video .
If you are into video making either as full- time or a part time freelancer ,you would know how important it is for you to have intros at the beginning of your videos.Let's assume you go to the cinema to watch a highly publicised movie and you found out that the first scene in the movie is actually the main content of the movie,one would be disappointed and would feel that the movie wasn't made by professionals,that's the same way your viewers see your videos that lack intros.
So,video intros could be described as the appetizer for a great meal and the outro is the dessert.
REASONS WHY YOU SHOULD HAVE VIDEO FOR YOUR VIDEOS.
1)First impression
There only one chance to make a first impression and good intros in video gives the viewers a good impression of what the main content carries.
2)Branding
 Several multi national corporation about the world usually video intros and outros in their video which has become one of their distinguishing features.
This is the service we offer you,a good intro that makes you video stand out among her competitors.
Pricing
---
The cheapest price we have for intros is 5sbd depending on the complexities of the work being given.
We would ensure you get your job perfectly done as at .
Price: Starting at 5 SBD
Delivery: 0 day(s) 24 hour(s)
---
Requirements
---
We would require all the words you want on the intro.
We can ask for logo if need be.
Would you also like it to have sound effect or voicing too.
We would also like to known if the intro is for business or personal use.
Thanks
Portfolio
---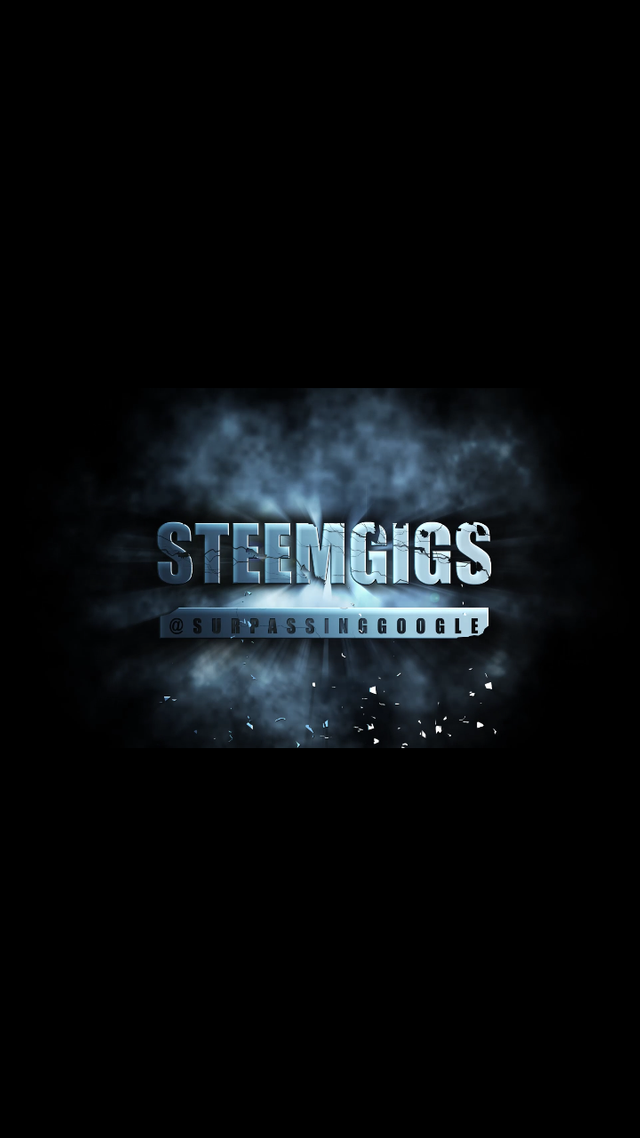 this post was made on STEEMGIGS Where everyone has something to offer