"steemgigs" Witness Is Undergoing Maintenance (upgrading to 64GB RAM) & Recent Patches To (https://steemgigs.org).
The @steemgigs witness is up for maintenance as there is now need to upgrade to a 64 GB server from the existing 32GB. 
The 32 GB RAM server is no longer sufficient as @steemgigs witness server has now missed several blocks and tends to go into crash-mode, thus, to prevent that, we have disabled its key for a short while, inorder to upgrade to a 64 GB RAM server. 
We use @privex and we hoping that we can get them to set up this new server ASAP
In the meantime, we also keep enhancing https://steemgigs.org, the first freelancing social network on a decentralized steem  blockchain with the power of Fiverr, Upwork & Freelancer combined. 
We admonish you to visit and join in, in offering a service. "Everyone has something to offer"
The code is also open source and synced on utopian, so please do well to contribute, to enhance it. 
Apart from utopian contributions, you can also help us by means of your normal day-to-day steemit content curation. 
Always remember not to let any talent or potential talent slip emptily by! Thus, anytime, you see some art-effort or graphic-design-attempt, poetry, creativity etc; feel free to leave an inspirational comment, then admonish these creative minds to try out https://steemgigs.org, perhaps, they can also put their expertise to testimonial use in helping others build their dreams or at least get to hone their talents.
As you get to use SteemGigs, remember that it is a steem-based website, thus, whatever service your offer there, appears also on steemit as valuable content and is subject to curation. It can also enhance you general reputation as steemians get to know you better, through your craft, talent or expertise. 
Thus, do well to put in utmost effort even with your #steemgigs. 
We will continue to specialize our editors to make this more of the case. Where possible, remember to use media that showcases your past work, whenever you upload a PORTFOLIO & in cases where you have resourced images from the web, remember to add source URL and render credit to sources, where appropriate. 
Videos do well in appealing to potential clients and may improve your general reputation (even here on steemit), hence, where possible, make a video of yourself, telling potential clients why they should avail of your SteemGigs and shine all the way forth.
There also other facets to SteemGigs e.g the custom requests segment, which allows you to build your own dream. 
So do the "dreaming", leaving the "building" to us! 
With custom requests, you simply create an offer indicating what service you seek and how much you will like to pay and it will be saved on our database; searchable by reputable SteemGiggers. Moreso, we will look to push this (custom requests) to more visibility, both here on steemit and actively in the SteemGigs community on discord.
More paradigms will be added to SteemGigs over the course of time to ensure that eventually, "everyone has something to offer".
Note: Don't forget the untalented editor, a specialized editors that helps you create enviable steemit posts.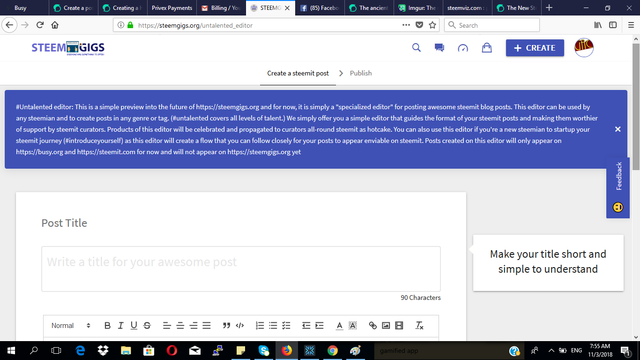 Here are most recent updates to our website: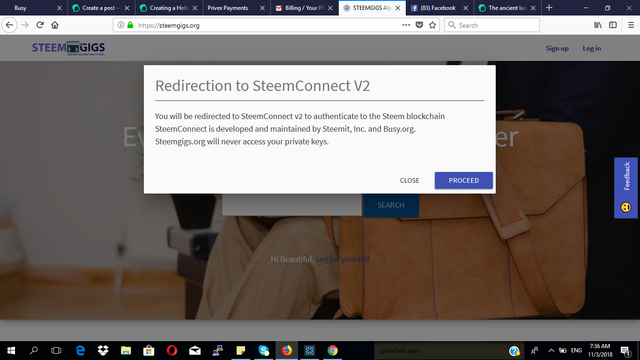 2. Views Counter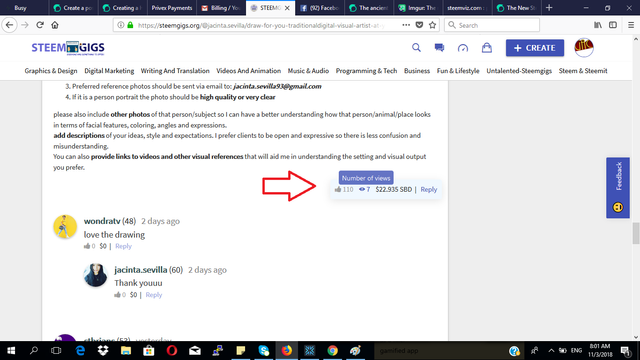 3. Custom Profile Edit Now Works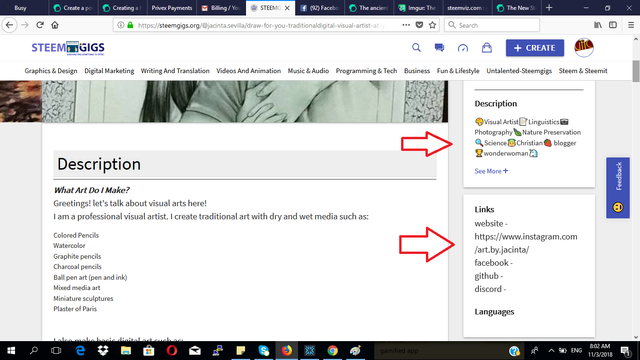 More updates are sure to come in the coming days, thus, stay tuned!
Even if you aren't ready to offer a service on SteemGigs just yet, note that every steemian already has a default profile on https://steemgigs.org, so why not just visit SteemGigs and customize it at least; as this already opens you up to possibilities. 
To see your profile, simple append your steemit username after https://steemgigs.org/ 
i.e 
https://steemgigs.org/@username
SteemGigs pulls a portion of your steemit profile, like your steemit profile picture and your Steemit reputation score as these are essential aspects of a SteemGigger but you are able to customize other aspects of your SteemGigs profile, once you are logged in on our website.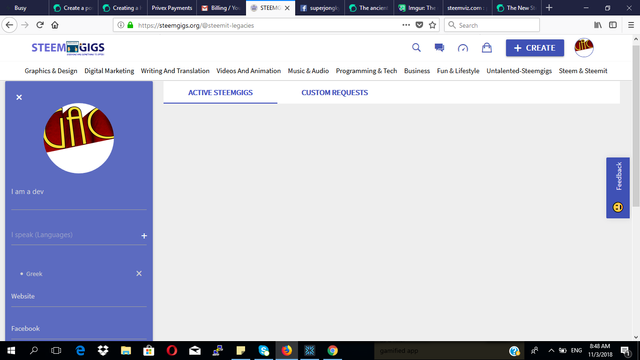 If you decide that you want to adjust your profile picture, you will have to do it from your Steemit account "settings".
This is how a SteemGigs profile looks: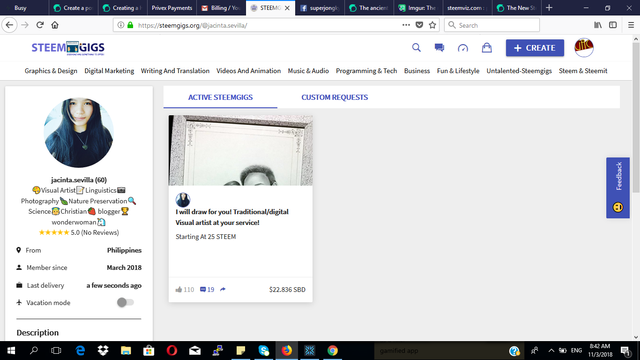 You Can Support The SteemGigs Even Further
To vote our witness, simply visit https://steemit.com/~witnesses and type in "steemgigs" into the first search box for witnesses or simply click Here to do it on one click! 
If you want us to make witness voting decisions on your behalf, simply visit https://steemit.com/~witnesses and type in "surpassinggoogle" in the second box for proxy.       
Let's Go!!!
Offer a service under hashtag "steemgigs". Attempt out-of-the-boxness on hashtag (untalented). 
Join the Steemgigs Community on discord: https://discord.gg/CGuPyyT  
"Everyone has something to offer!" Why not?