ever since the day a man was born, he has been communicating with fellows, i.e people nearest to him or sometimes farther to him as he grow, as the case may be, he communicates with people within and outside its environment. even a new born baby communicates to his people with cry and smiles and laughter sometimes, when the baby cries, it communicates or signals to his parents that he is in discomfort, some pain or and uncomfortable situation, maybe hunger, or some illness, while the children grow, they also cry to get some things from their parent, lol, most times, the parent don't ever want their children to cry , so they quickly provide what they want for them, as time goes on, this children grows and they change the style of getting something they want from their parent, they become more reasonable that they can talk about what they want without having to act like they used to do while the were kids.
communication also happen among family, friends, lover, couple, school, church, mosque and different places.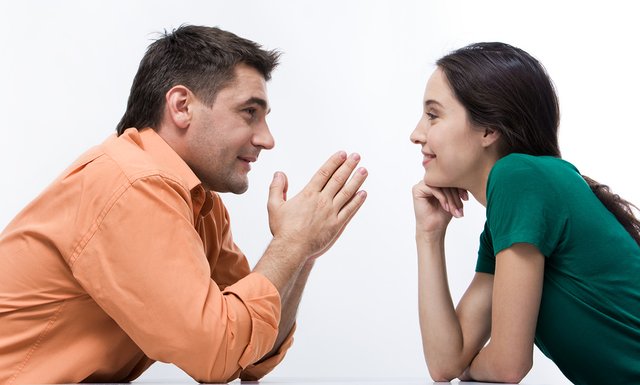 we will never be able to stop communicating among ourselves until death shut us down, it is just inevitable, it is the way of life of the people, no organization, community, group or gathering can stay longer together without reasonable communication.
the following are some of the aspects of life where communication helps.
planning
organizing
persuading
motivating
information
instruction
team work
advertisement
research findings
transaction etc.
people just do it better than others while, because some people dont realize that everyone is unique, in the world we are living in, people generalize, they might sometimes think a group of friends that moves together have the same behaviours, the same mindset, this might be wrong and might as well be right until it becomes an established fact.
communication can come in different forms which are
oral
telephone
internet
emotions
silence
signs and symbols (thumbs up, or nolding of the head)
crying, laughing, frowning or smiling etc.
special thanks to my mentors and good friends of various groups and channels have been surporting my posts all the time, thanks to @surpassinggoogle , @wolfhart, @energyaddict22, @erodedthoughts, @thedarkhorse, @steembasicincome, @asapers, @greetersguild, @payitforward, @adsactly @hr1 and all others, i love you all so much