Why God allows trials and suffering in Person's Life?
Many of us faces trials and suffering in life. Sometimes its hard! Sometimes its light! But all of this is trials!
Did you know that the trials and suffering in our lives that we encountered is not came from God? But its came from the enemy of God! And God give permission or permit to enemy to test us through this trials!
And why God permit this trials and suffering in our lives?..Just simply because there is importance of in trials, so thats why He permit this trials and suffering in our lives!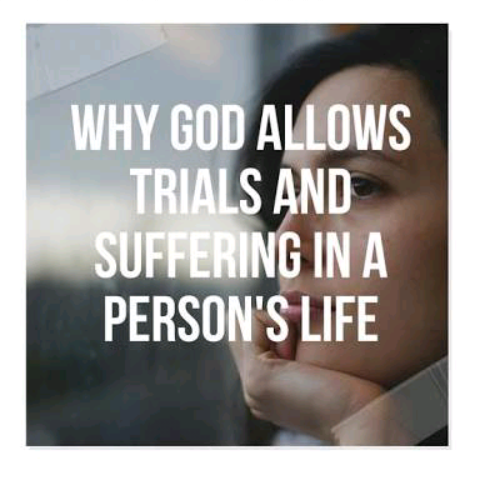 Here are some of my list why trials and suffering allows in our lives..
The first one!
🚩TO TEST OUR FAITH!

Faith comes from hearing the word of God, and we believe it! So most of the people have faith in God! And they know that God exist in this world! But sometimes this faith is vanished when it comes facing trials and suffering,and somtimes our faith is not enough to face this trials and suffering.. And on that time we asked God..,
WHY ME??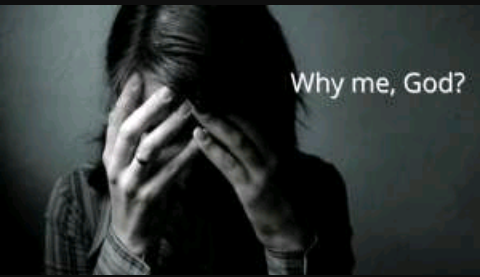 Why this trials and sufferings come into my life? Little we did not know that God knows allow that trials and suffering because He knows your faith to Him! He will not allow you to be tested beyond your power to remain firm!(1corinthians 10:13) He permit this trials just beacuse He knows your capacity to endure it! So thas why He gives this trials and sufferings, just simply because He want to test your faith how strong it is!and even in you tip top of your faith you never lose hope, but you stand firm of your faith to Him! So thats the one of the reasons why God allows this suffering, to test our faith.😊
The second one##
In everything in life, there is a sacrifice, and in battlenun life of trials and sufferings,there is perseverance! Did you experienced that you prayed to the Lord,that you will blessed financially,physically and spiritually! And more of times the things that you prayed is not answered! Many of us if we pray,we want that our request to the Lord will be answer immidiately..and sometimes we have no perseverance to wait!
In trials and suffering, our perseverance is short! And sometimes we give up in times of troubles. Do you know Job? Did you read the story of his life? You can see the act of perseverance of Job, despite of his sickness,sufferings, and lost his children and loved ones, and also the blessings that God give to him! He always praise to God! And persevere what ever happens in his life,because he knows someday God will put back tha things that was lost to him!Many of us praise to the Lord if more blessings that shower to us! But in times of trials and suffering, we are complaining!In times of blessings praise God! But in times of sufferings and trials erased God! Why God permits persecution to all christians? Just simply because to test your perseverance!
The third one##
God permits trials and sufferings , to test our love to Him!Because we only loved God if theres a blessing in our lives,but if theres so many of trials and sufferings.. there love to God will vanished! We can only say God is good, if our fate is good to us! Don't love the Lord,because of blessings that you recieved from Him! But loved the Lord because He is your God and He is our savior!
Did you notice, that of we have a problem, our first option is the things that we know can solved, and the last option is God! Did you noticed that? If nowhere to run God is the last option! When God bless us,we can say i love you Lord!,"whatever happens i will here to serve you! Worship you and Give thanks no matter what"!but when the troubles is come, your promise and love the Lord become QUESTION MARK!!??? and sometimes we deny that theres God exist in this world! Are you with me??
Remember Peter? The one of the apostle of Jessus Christ? Did you know him? He is the apostle that full of compassion and love to the Lord,and he promised that he will never the Lord no matter what! And his love will be forever!but where is peter in times of troubles?? and how many times peter denied Jesus Christ in front of many people! Three times!! The time will come christians will be persecuted! Can you stand your Love to the Lord? or you will deny him in front of unbelievers? Imagine this word of God;"** whosoever ashamed and deny me in this world,i will not know him in heaven"! So He permit this trials and suffering to test our love to Him. And according to the bible, many believers will lost their love to thier co-believers!hope it will not happened this to you;" you are not cold, you are not hot, i will spit you out"! Says the Lord.
The fourth one##
🚩TO TEST IF YOU ARE WORTHY TO RECIEVED THE CROWN OF LIFE!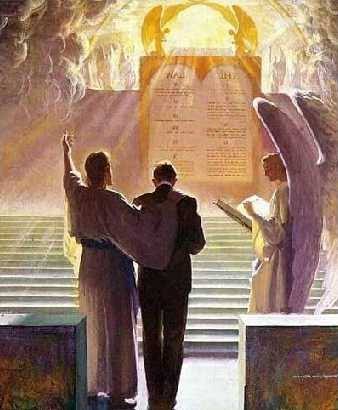 If gold test through the lava of fire,to make sure that is gold! All of us test also,through trials and sufferings if we are true followers and worthy to recieved His promise! Many of us believe..but dont follow,..Many of followers no perseverance! So its true! "Many are called,but few are chosen!" So after the trials if you are remain faithful,you will recieved the promise of God"! The time wil come,the great tribulation will coming soon, and God says,"I dont know for my second coming there will be faithful servant that i will see praising my Name"!
Me i dont knw if im still alive on that time. I pray i can overcome if im still alive on that time!😊
*Finale
Hoping that you earn knowledge about this article, and im praying for those encounters trials and sufferings..remain faithful,love God without ceasing ,and our perseverance will be longer! To have this promises of God! Now we know why God allows this trials and suffering in our lives, just because He has a great plan to us!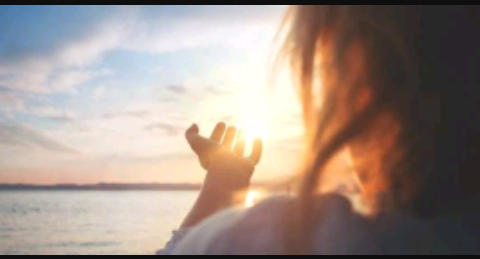 Happy reading steemians!😊
YOU CAN FOLLOW/REESTEM/UPVOTE @blessed steemer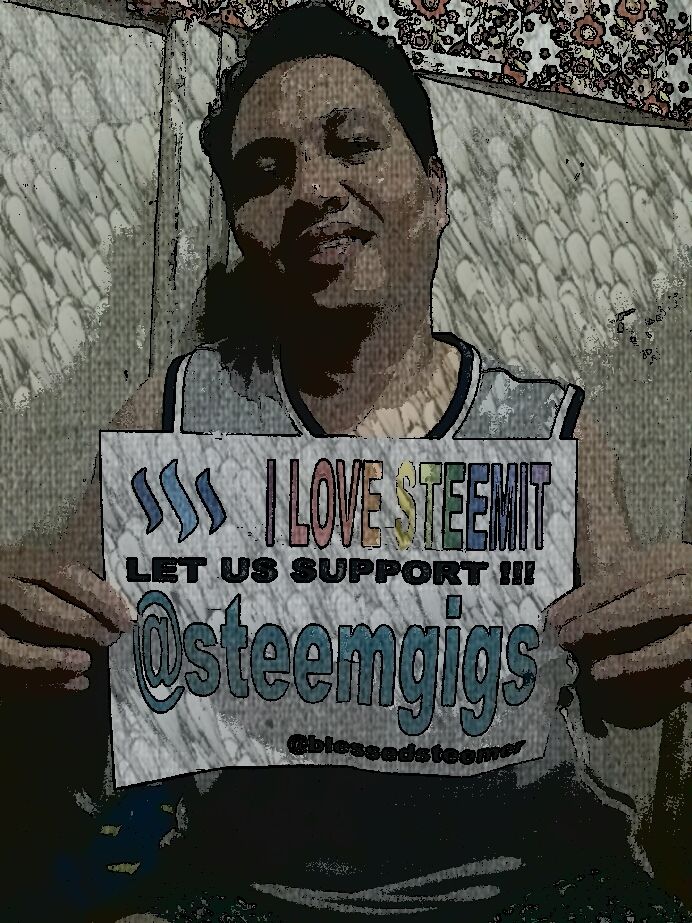 Please like @teardrops on Facebook and Twitter:
https://www.facebook.com/teardropstokens/
https://twitter.com/teardropstokens
Support and Vote "steemgigs" for witness. It will be really helpful. He run a full public RPC 256 GB node as well to balance the steem ecosystem on "wss://steemd.steemgigs.org"
To vote my witness, simply visit https://steemit.com/~witnesses and type in "steemgigs" into the first search box for witnesses.
If you want @surpassinggoogle to make witness voting decisions on your behalf, simply visit https://steemit.com/~witnesses and type in "surpassinggoogle" in the second box for proxy.
Join us in Steemgigs Community on discord: https://discord.gg/CGuPyyT
**Let us support also @steemph / @arcange /@cloh76 / @donkeypong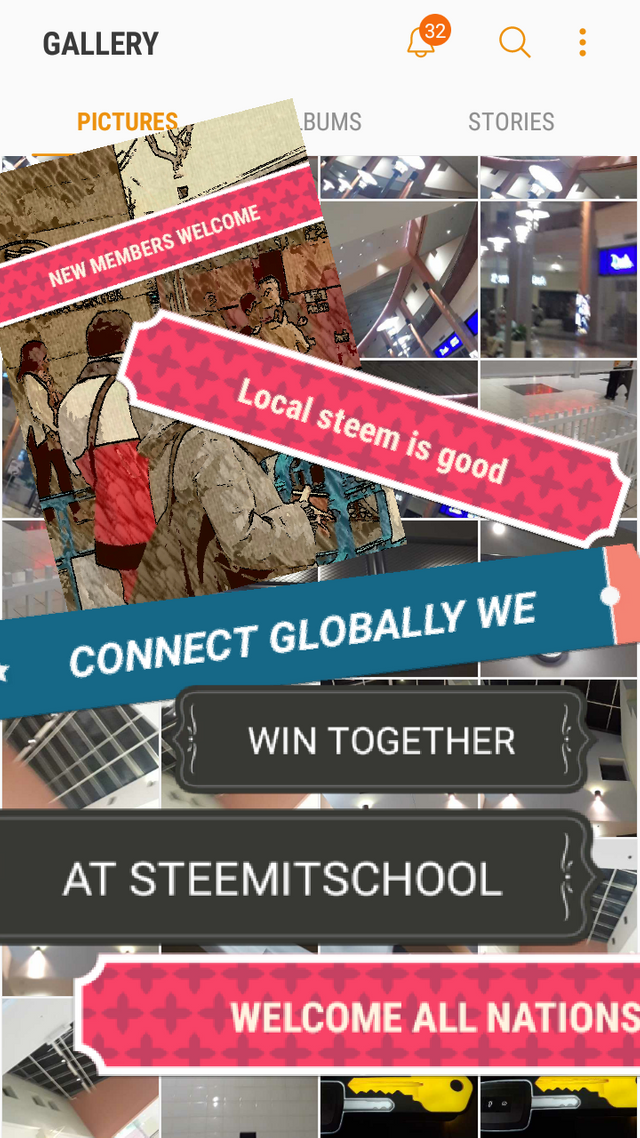 You can also at discord channel at steemit school!
https://discord.gg/Wn66MG8